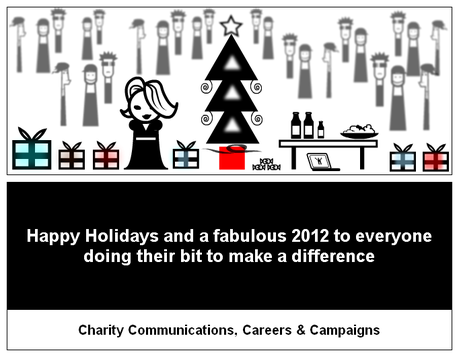 It's been a challenging year for most of us, but there have been some amazing creative charity campaigns, and it's encouraging to see so many people who are interested in getting a charity job.
Traditionally January is the time that people start to make new plans, and that often includes looking at new career opportunities. So, I'll be kicking off next year with some advice on CV's and personal branding that's designed to help you get ahead in the recruitment process.
In the meantime, I wish you and everyone who made a difference during 2011 a very Happy Christmas and creative New Year!