As I watch the coconut trees in our backyard swaying its long arms to the rhythm of the wind, my face was met by the warm breeze the afternoon brings. Though it is the second "-ber" month of the year, the early afternoon breeze feels like it's summer already. And I am once again reminded by that one specific summer when I was betrayed and hurt by the one I love. Looking back to Summer of 2008, it was scorching. And amid the summer heat, my faith and trust to that one man was put to the test. Yet the negative feelings were not there anymore.
*BOOM*
I was brought back to the present time by the sound of my sister's voice belting out to Alexandra Burke's "Before It Explodes". hahaha.. My mobile clock reads quarter past one, and so I went back to prepping myself. Today is the day, when we all agreed to go out and do our "ukay-ukay bonding / spree".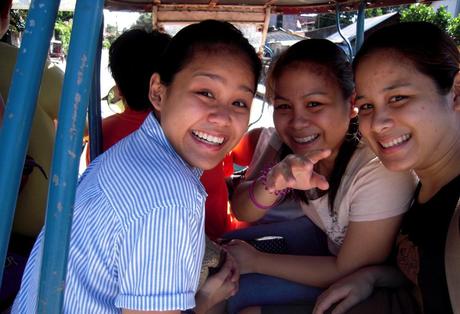 Went out around half past two and took the tricycle to the jeepney station outside our subdivision. After almost thirty minutes of jeepney ride, we arrived at our destination, 888. We looked around the various stalls that offer secondhand items a.k.a. Ukay-ukay or also known as "relief goods".
These are stuffs that are imported from various countries and are supposed to be given out for free to indigent or to calamity victims. However, being in the Philippines, people found a way of making money out of these secondhand items. There had also been a lot of issues that stemmed from purchasing such items. Health issues topped the list of the conflicts that arises from patronizing these secondhand stuffs.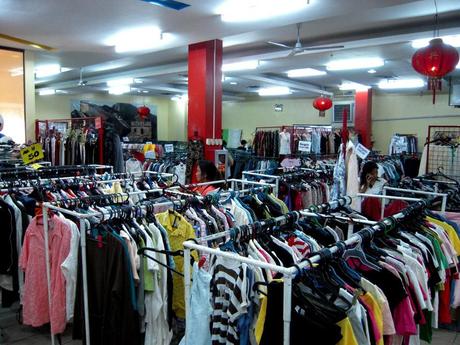 Moving on, we browsed the stalls at the ground floor of the mall, yet their merchandise were too pricey for a secondhand apparel. We then went to the second-level where we had the chance to do our own thing with the countless clothes laid in front of us.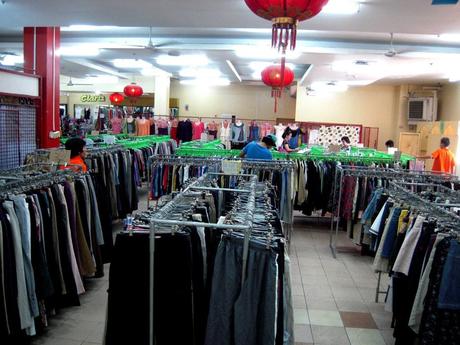 Unlike any ukay-ukay shops, this mall offers ukay-ukay experience minus the sweat. It was fully air-conditioned. The distinct scent of ukay-ukay goods was not there too.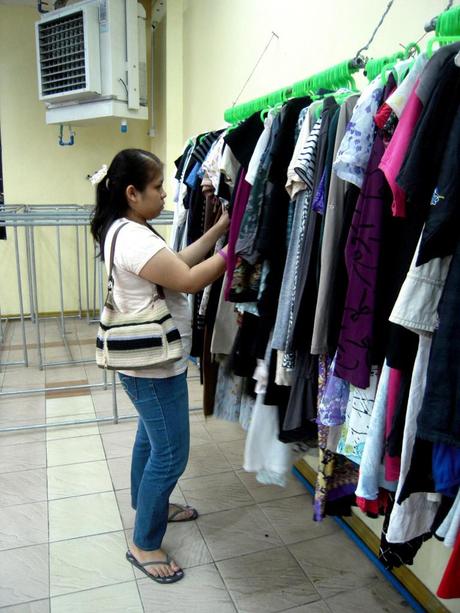 My sisters enjoyed browsing through the clothes since they were hanged on a rod, unlike other ukay shops where you literally would "ukay" through their items.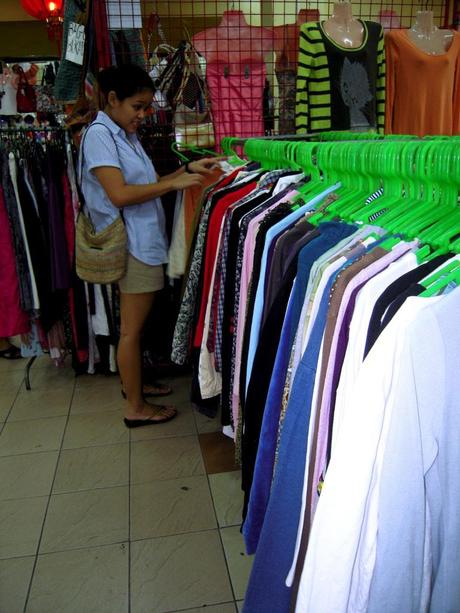 Their items were not the best but they were not bad either. They had a number of original apparel and even the hard to find ones at a cheaper price. All items were sold at half the original price (sort-of Masskara Sale).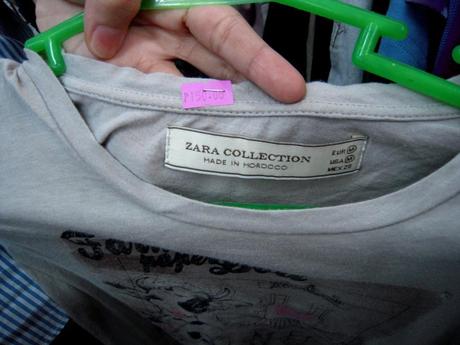 After almost two hours of browsing and looking for fine items, I got this cute dress for half the price (90php).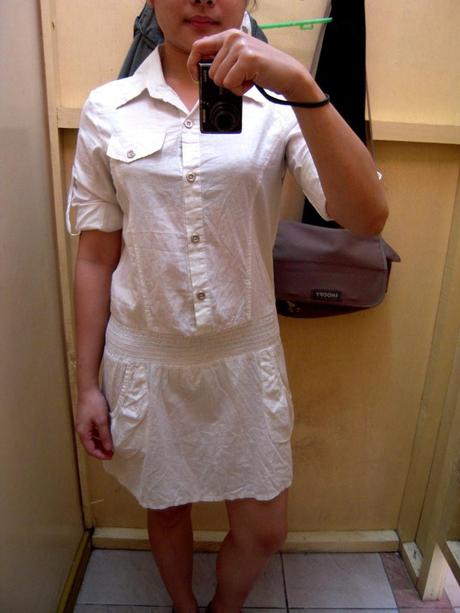 I also got this knit bag for 100php only. It was just like brand new.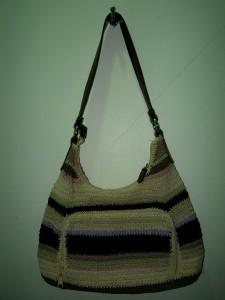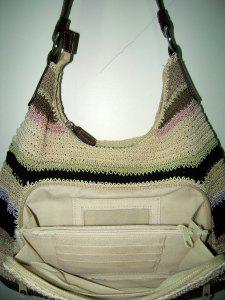 My sisters and I then had doughnuts at Dunkin Donuts after hours and hours of going through the ukay-ukay. Tmay had to bid us goodbye as she had work by four.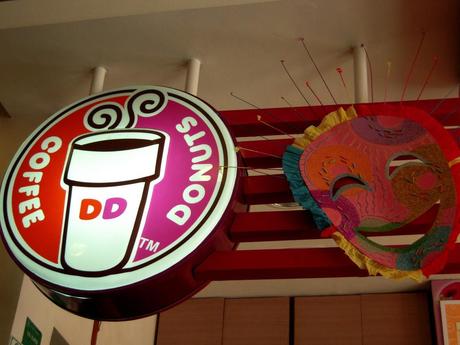 I had Choco Butternut while Trisha and Tmay had Choco Wacko.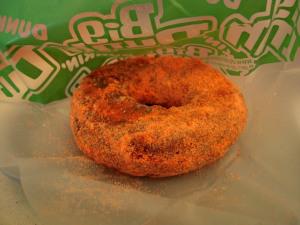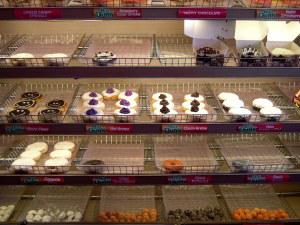 It was a tiring day as we went home around five. Tiring yet we were satisfied by our finds, and the time we've spent together as sisters.
Till our next ukay adventures!
P.S.
You should know how to haggle to get the best price for your finds. And don't look too eager to buy the items since the seller would know how to size up a buyer.