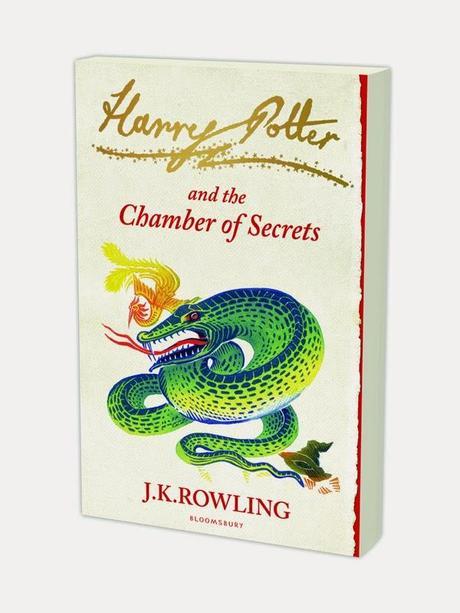 Second in the series after 'Harry Potter and The Philosopher's Stone', Harry Potter And The Chamber Of Secrets continues  to be favorite among teenagers.
Harry Potter is eagerly waiting for his second year to get started at Hogwarts. Each passing day brings in more hatred to him from Dursleys. His wait is finally over but the adventures begun before he could even board the train at King's Cross Station. Hogwarts suddenly faces a serious warning as mysteriously gleaming, foot-high words on the wall that proclaim, "The Chamber of Secrets Has Been Opened. Enemies of the Heir, Beware". Harry along with his best friends is obviously on his to solve the mystery and face several near death encounters - stolen flying cars, giant spiders, giant serpent and many more.
The author, J.K. Rowling, has really built up the characters in the earlier novels so it made me feel as though they are real. I was well connected to them. The flow of story was nice and easy to follow.
What I liked about the book:
1. Easy connection to the previous series.
2. The anagram to "Tom Marvolo Riddle" was really a surprise factor.
What I did not like about the book:
1. I felt the story moved at a very slow pace.
Overall, I thoroughly enjoyed the book and it was only thing on my mind till I finished it.
Lost in the world of magic, here are some notable lines I could catch while reading it - My Favourite Lines From Harry Potter And The Chamber Of Secrets.
Click at the link to read my views on 'Harry Potter and The Philosopher's Stone' 
Have you read both books? Have you seen the movie? What do like better - movie/book? How did you like the book? Would you go ahead and read it after my thoughts on it? Write your heart/mind in comments section. I would be glad to read out your end of thinking on the book.