Rani Mukerji in Hichki plays Naina Mathur suffering from Tourette's syndrome. And,  in fact, she plays it beautifully. Nowhere she lets the actress Rani Mukerji dominate the character, Naina Mathur.  That is the sole winning point of this movie despite certain shortfalls in all other categories. If the movie survives, it is all because of a strong portray of protagonist Naina by the actress. As a matter of fact, it seems, Rani Mukerji has a mastery in playing offbeat, non-creamy, challenging roles. Rather, very few actresses are there in the Bollywood industry who have this capability. Otherwise, skinny and creamy roles any actress can play. Those roles have no demand for good acting and classy performance. But here it was quite a challenging character to perform for the actress that she does excellently. I am sure no other actress could be able to deliver with the same intensity.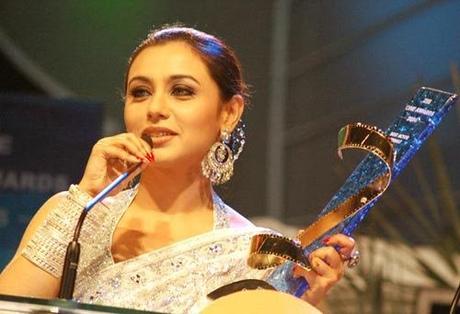 Photo credit: gowarikar on
Visual Hunt
/
CC BY
Hichki fails to deliver in all other segments. Like screenplay, direction, cinematography, and script. Every segment leaves a scope of improvement except the acting by Rani Mukerji. In fact, she plays the role of a young lady Naina suffering from Tourette's syndrome so beautifully that she never stumbles in her flawless acting throughout. Rather, it is quite a bold step on Rani's front to accept this challenging role and playing it perfectly. The movie is based on English movie Front of the Class by Brad Cohen. In fact, that movie is an autobiography of Brad Cohen. Director Sidharth P Malhotra could make this movie more classy with the help of a strong direction and cinematography. It takes real guts to stand tall against your shortcomings against which you can't do anything. That is what Naina does in the movie. And, in fact, she does it quite gracefully.
Credit For The Success of Hichki Goes To Rani Mukerji
Overall, Hichki has a strong message to deliver to our society especially the youth. And Rani Mukerji's acting acts as a catalyst to the movie. This is a serious movie with a strong message to the society and not a comedy movie as Google search suggests.