In the past, the selection of highchairs available was limited to garishly coloured plastic monstrosities or impossible to store clumpy numbers. 
Thankfully, th
e highchair market has 
expanded, offering 
parents
 more developed choices
and models to suit all families. 
A highchair is an essential piece of equipment when you have a young child, so it is important that you make the right choice. 
I recently reviewed the 
Brother Max Scoop highchair
  and, while we all loved this highchair and it remains my personal favourite,
 I thought I'd take a look at some of the other options out there.
BabyD
an
DanChair
 Wooden Safety Highc
hair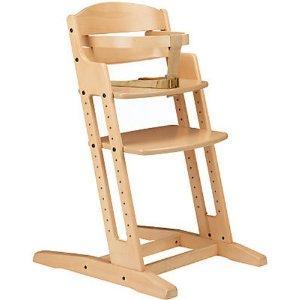 A lot of the 
highchairs
 on the market at the moment boast modern designs, with sleek curves and glossy plastics. While these are perfect for contemporary homes, they could stick out like a sore thumb in a home with a more traditional interior design. However, there are some great 
wooden highchairs
 available from retailers like 
Safetots
 that will fit right in with even the most classically decorated home.
The 
BabyDan
 wooden safety 
high
chair i
s a great option
 for those looking for a more traditional design. 
The walnut effect finish teamed with extra-long feet, safety harness and quick release strap combines both safety and style.
http://www.safetots.co.uk/Baby-Feeding/High-Chairs/c44_61/p6801/BabyDan-DanChair-Wooden-Safety-High-Chair-Walnut/product_info.html
BabyDan
 Angel High Chair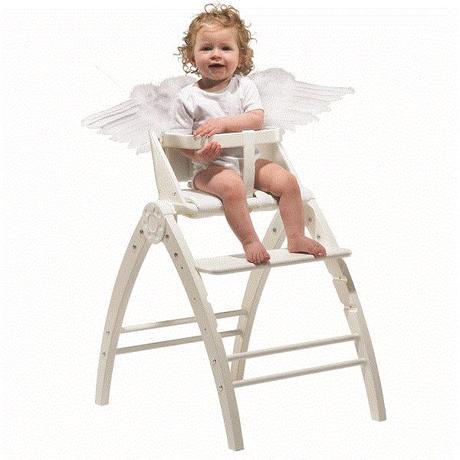 Another offering from B
aby Dan is the angel 
highchair - 
perfect for 
those that are short on space. Boasting wide set legs
 to ensure complete stability
, this highchair has been designed with safety in mind
, so you can rest assured knowing that your little angel won't come to any harm
. 
Plus, you can simply fold 
it 
away when 
it's not in use
, 
freeing up essential space in your home. 
The only downside to this highchair is that the comfort cushion is sold separately, adding an extra drain on your bank balance. 
http://www.safetots.co.uk/Baby-Feeding/High-Chairs/c44_61/p5269/BabyDan-Angel-High-Chair/product_info.html?osCsid=vl9kfc6lrfrlei8b55modc3o65
Boon Flair Pedestal Highchair with Pneumatic Lift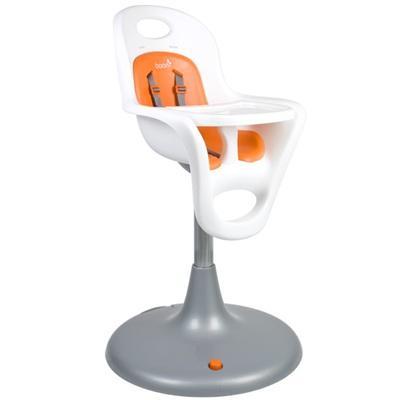 Every parent has experienced 
the nightmare of using a highchair that is too tall or too low for the table. This is a thing of the past with the Boon Flair Highchair. 
Along with a wide circular base, the chair has a built-
in pneumatic lift so you can easily adjust it to 
the
 required height
. 
In addition, the streamlined design means there are no cracks or crevices for food and dirt to harbour, improving hygiene and cleanliness. 
It is available in a variety of colours, but I love the white and orange combo. I think it would look perfect in a contemporary kitchen or dining room, plus it's a safe choice if you don't know if you're having a boy or a girl yet!
http://www.safetots.co.uk/Baby-Feeding/High-Chairs/c44_61/p2053/Boon-Flair-Pedestal-Highchair-with-Pneumatic-Lift-White/product_info.html
Phil & Teds Poppy High Chair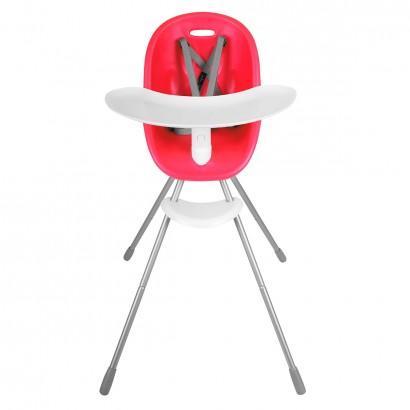 The Daily Mail recently
reported that it costs a whopping 
£148,000 to raise a child
 till they are 18 years old. It is no wonder then that par
ents are keen to knock down this figure wherever they can. The Poppy highchair is a great way to do this as, rather than stashing it in the garage once your child has outgrown it, you can convert it into a child's seat that is suitable for any child from 6 months to 5 years old. 
If you're looking to save even more money, you can find a number of these highchairs on 
eBay
. The highchairs are new, so there's no need to worry about what exactly 'used' will mean when it gets delivered. 
http://philandteds.com/uk/Buy/feed/poppy-high-chair?gclid=CMTH9eSkh7oCFbQetAodJFsAJQ#.UlQBQ5KyCHg
What was your highchair of choice?! Would you recommend it to others? As always, I'd love to hear from you!
Thank you for reading and If you enjoyed this post, please consider following me via Bloglovin