The tube scarf has been in the making a few months now - it is so cozy to knit in the evenings. I like these soft colors, the woolen yarn and the recipe for the scarf is a present from a friend of mine from her travels.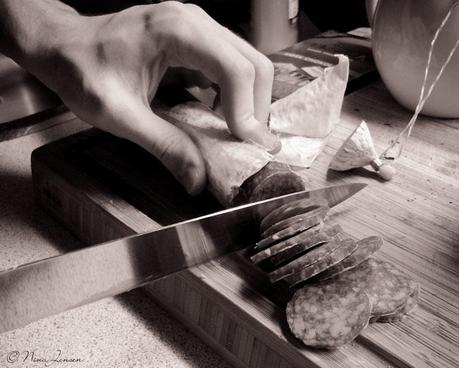 Cherishing the moments in the kitchen, as our boys are making sandwiches or helping around, like emptying the dish washer ... The saying "Kitchen is the heart of a home" makes sense with the pulsing life it contains.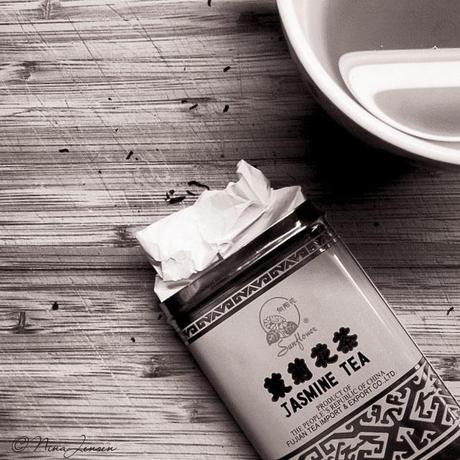 I was about to catch a common cold with sore throat, headache, running nose ... I drank pots of green tea with thinly sliced fresh ginger and honey, and slept a lot after work - I cannot say which helped most - I'm grateful for not getting really sick.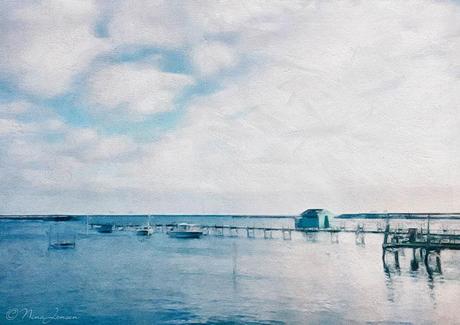 Glaze and Brushstroke apps, and a texture Tableaux Old Style from French Kiss Studio Textures
We had the pleasure of having the sun peeking out Friday afternoon - Sunlight does make a great difference after a foggy and rainy week. The bluish and turquoise shades and the glimpses of sunlight playing on the water ... Yes, the time seemed to stand still, as we admired the vast sea, the far horizon and the open sky.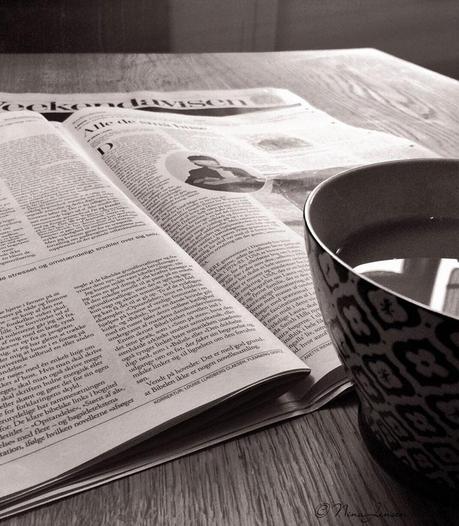 The scent of paper and Earl Grey ... Simple pleasures on Saturday mornings. 
... Is there a moment from this week that is still lingering in the back of your mind - what made it so special to you?
Wishing you a peaceful weekend,
Nina
Sharing withFriday Finds Friendship FridayWeekly Top Shot

Saturday Share Fest

 Friday Photo Journal