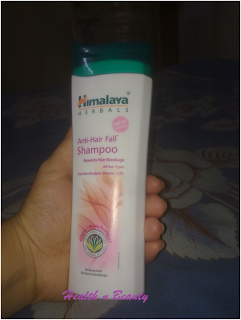 This is my first post in Health n Beauty. Today, I'm going to review this Himalaya Anti Hair fall shampoo; the new improved one. I bought this n a nearby retail store. So hear goes the review...
Price: Rs.130.00 for 200 ml
What the Product Claims:
A breakthrough 2-in-1 formula that provides root nourishment and strengthens weakened hair. Conditions and improves hair texture to reduce hair fall due to breakage.
Shelf Life: 3 years
Ingredients:
·

  

Butea Frondosa: Strengthens hair·

  

Eclipta: Improves Hair Texture·

  

Pongamia pinnata : Effective natural anti-fungal ingredient
Directions To Use:
Gently massage shampoo into wet hair and scalp. Leave for 2 – 3 minutes and rinse thoroughly. Repeat if necessary.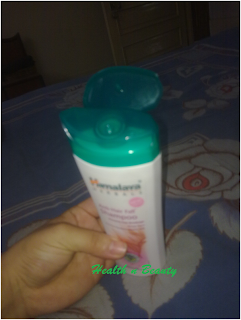 My Take on the product:
This product comes in a plastic bottle with a transparent green coloured flip cap. Its packaging is quite good.

J

The product inside is a slightly transparent and slight white coloured cream with a pleasant smell. I bought this one only because its a herbal product. Product is a creamy one like any other shampoos. You might have known about the previous one which used to be a little runny one. After using this, I observed that it made my hair dry and rough. Mine is already dry hair and it further made it more dry with more tangles. I hate if any shampoo dries my hair. So after that I never used it again.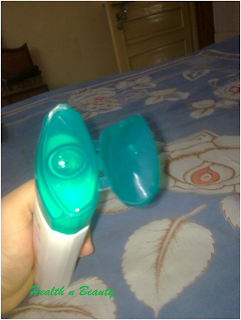 Pros:
·

  

Its a herbal product.·

  

Cleans very nicely.·

  

Anti fungal product.·

  

Can be used on colored har as well.·

  

Good fragrance.·

  

Affordable·

  

Available anywhere.·

  

Nice packaging.Cons:
·

  

Leaves hair dry and rough.·

  

More tangles.·

  

Less lather forms making more product usage at a time.Rate: 2/5
Will I repurchase? No cuz it dries my hair.
- Nikita Kukreja