I wouldn't describe myself as superstitious…maybe quirky…but I like to think everyone has a few little lucky charms or beliefs maybe?
One of my lucky charms is this little half santa, half dog dude. My Rick gave him to me when we first got together and has been on lots of adventures – well pockets and handbags! He currently lives under my screen…and has witnessed the 365 heart journey so far and deserves a mention or at least to be used in a heart art.
Red for Christmas, Blue for Smurfs…now don't be silly – dogs aren't blue!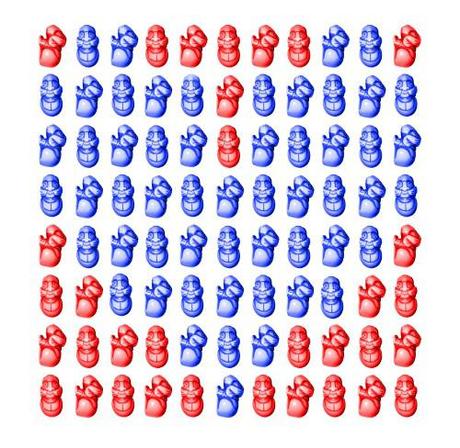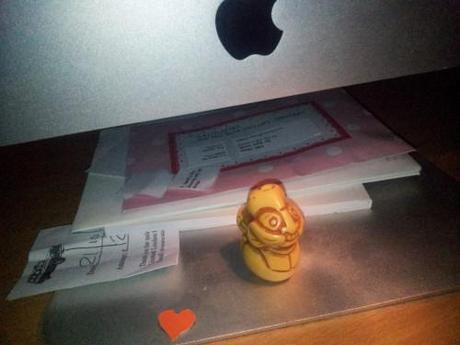 My lucky charm...currently standing as Santa of course!