NEWARK, N.J.—So many celebrities these days are involved in helping and are speaking out in support of causes.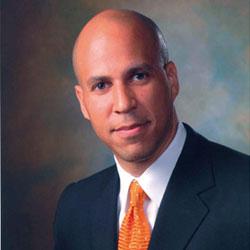 Mayor Cory Booker


One of Hollywood's most influential celebrities
—
Russell Simmons, actor Edward Norton and Academy Award-winning actress Goldie Hawn
—
took part in the three-day Newark Peace Education Summit on peacemaking practices that took place from May 13 to 15 at the New Jersey Performing Arts Center. Canyon News attended the second day of the summit, which featured a star-studded panel comprised of His Holiness the Dalai Lama, Mayor Cory A. Booker, Goldie Hawn, Martin Luther King III, CNN's Soledad O'Brien, Anzella Nelms and Pedro Noguera.
One at a time they spoke of what was important for maintaining peace and education in mankind.
Everyone spoke on the panel, which lasted 90 minutes. 

His Holiness the Dalai Lama spoke on compassion and how his charming, friendly, humorous persona made everyone feel blessed and honored to be in his presence. 
King spoke out on how ethics need to be taught in our school system. He spoke of his dad and what he used to say, "Life can be like thermometers and thermostats, a great analogy if you evaluate it."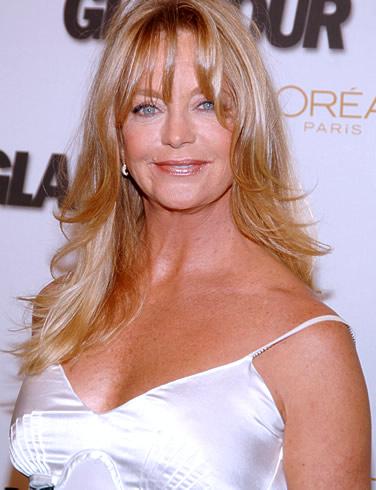 Goldie Hawn
Hawn spoke out on behalf of children, mentioning that one in every five children are medicated, and that parents and educators should take the time to teach children to get them more involved in extracurricular activities. She mentioned the Hawn Foundation, a public charity she founded with a mission to equip children with the social and emotional skills they need to lead smarter, healthier and happier lives.    
The last one to speak, Booker, talked about violence and the many funerals he has attended since he began his political career in Newark. He delivered an emotional, heart-warming speech, expressing his exhaustion after a violent night.  
After the press conference on his way out the door, Canyon News had the opportunity to ask the mayor how peace, education and Let's Move come together. Booker replied: "It's all part of the same schooling. That's why I love talking in panels about physical fitness, health and body, and Goldie and I were upstairs talking about it. They are all interrelated. Great seeing you; thank you."    
The Newark Peace Education Summit was one of those events you didn't want to miss. It was an effort to have as many people as possible get together for global harmony. A perfect weekend to bring peace in relationships or make amends.    
Keeping with the peace, every May 29 is a day that is recognized as the day to remember those who served in the United Nations peacekeeping operations. They also honor the memory of people who died in the name of peace, the 2,876 peacekeepers who stood in harm's way and lost their lives. Imagine a day of total ceasefire and what that would mean to humanity.    
Rose's Scoop: We bumped into Julie Andrews, who is currently on tour promoting her new book "The Very Fairy Princess Takes The Stage" with her daughter Emma Walton Hamilton. When asked by Canyon News if she had any plans on returning to Broadway, Andrews said, "No, I think I will continue writing more books." Miss Andrews and her lovely daughter Emma wrote an adorable book geared toward children ages 4 to 8.