I've been home for a few hours since staying with my sister for the weekend. Leaving daddy, our boy & dog to be boys.
While I have had a super awesome fun chilled time – there's nothing like getting home to my loving family.
Im feeling special, grateful & at home!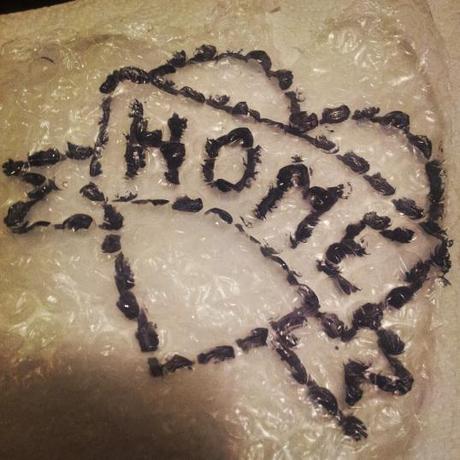 Permanent marker represents my solid love & bubble wrap representing comfort & security of family.
Love my boys x