Decorating at Christmas is the best isn't it? Maybe not so much the decorating itself, but the end result. The being able to sit down in the evening and watch television or a film whilst your Christmas tree is twinkling away in the corner of your eye part is the best part isn't it? I just love how cosy and pretty Christmas decorations make everything feel. I am one of those people who loves driving around and looking at everyone's outdoor Christmas decorations too. 
If I'm totally honest it does feel a little surreal to be sitting here and writing our Christmas decor tour post. I feel like this has been one of the fastest years, does anyone else feel that way? But here we are less than two weeks away from Christmas and I think our house is pretty much ready (minus the presents under the tree of course).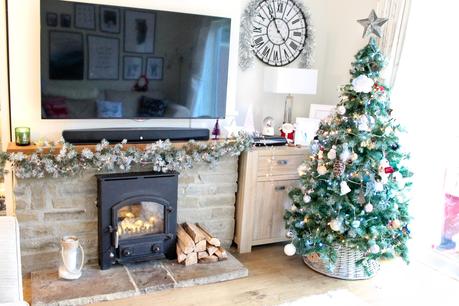 This year we bought a Christmas tree skirt from John Lewis for £25 to go underneath our tree and hide the stand and I absolutely love it! It's made a big difference to how the tree looks and I feel like it goes with our modern/rustic theme in our living room really well.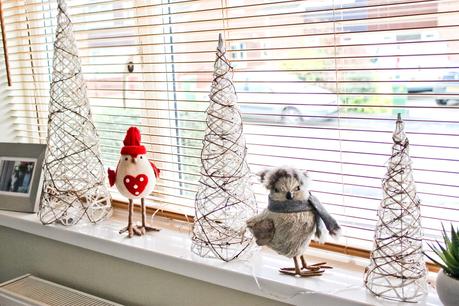 These Christmas tree cones on our kitchen window sill are from John Lewis, they are battery operated so look very cosy in the evening.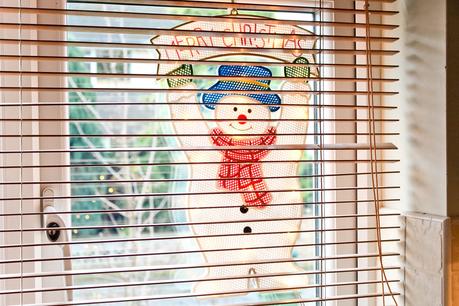 We've had this snowman window decoration for years now, so he always has to go up each year! :)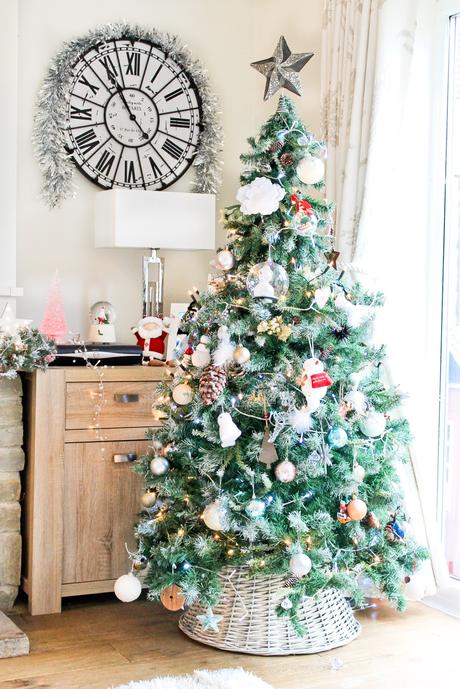 The boys decorated the tree this year with just a little help from me and I haven't changed it as I am so proud that they did it so nicely together.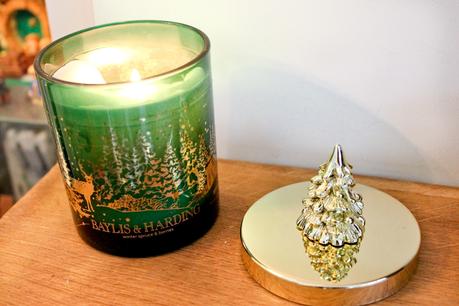 I love this Baylis and Harding Christmas candle. It's so cosy in the evening and smells really festive!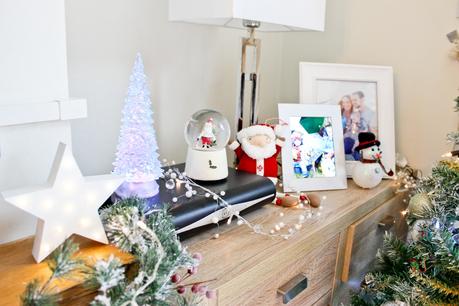 Our new snow globe is so lovely, it was kindly gifted to us by Mamas and Papas and it plays a Christmas song. I've always wanted one just like this!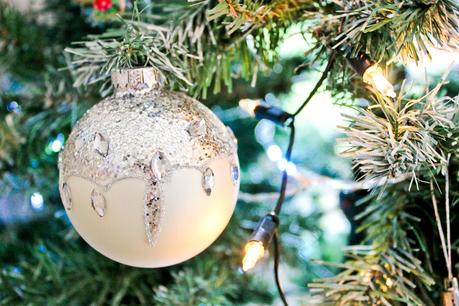 These are my favorite baubles on our tree, though I don't have many left as they keep getting smashed.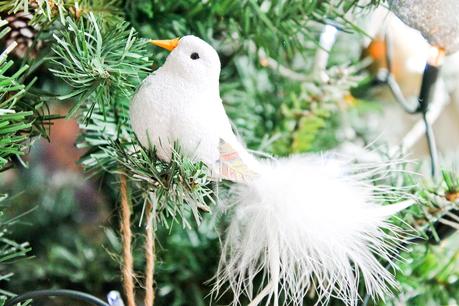 I also love the little birds we have on there too!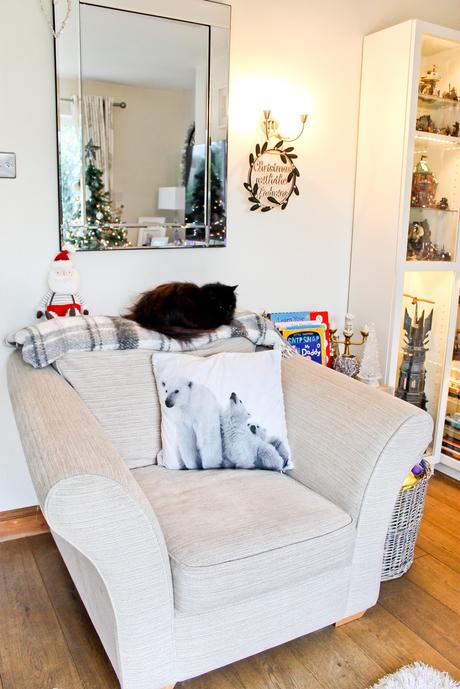 Our armchair has a festive polar bear cushion on, a festive throw from Matalan that the cats sleeping on ;) and a soft toy Santa from Mamas and Papas.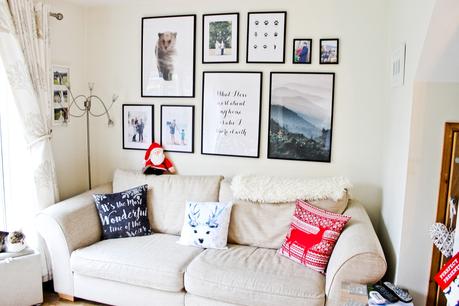 Our sofa has more festive cushions on. The two on the ends are from Matalan last year and the middle one was from Tesco this year.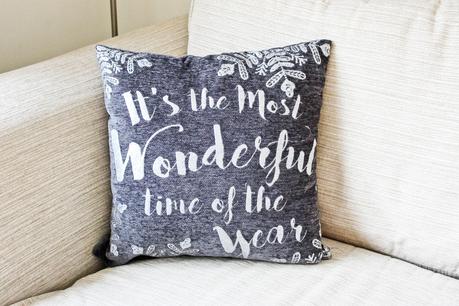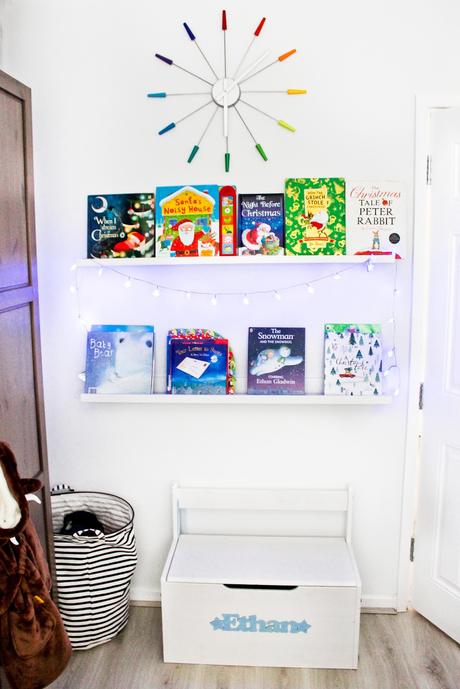 Ethan's festive bookshelves - I love changing these up for occasions for him.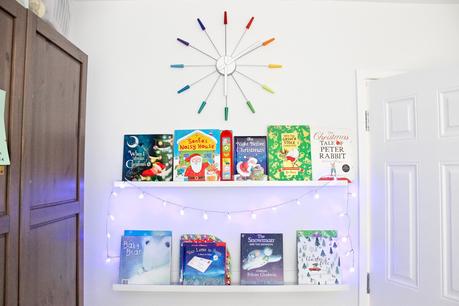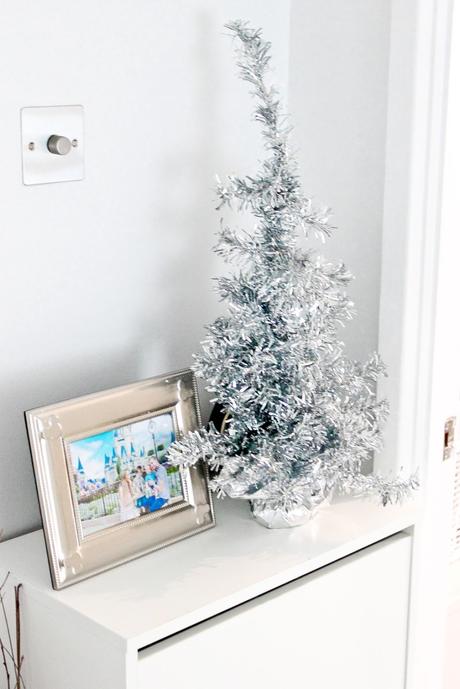 A little Christmas tree on a shoe cabinet on our landing at the top of the stairs.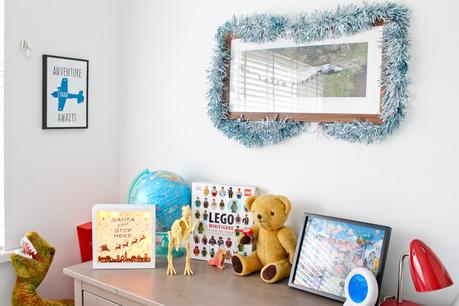 I've also added a bit of tinsel to Ethan's room as well as a Santa Please Stop here light box.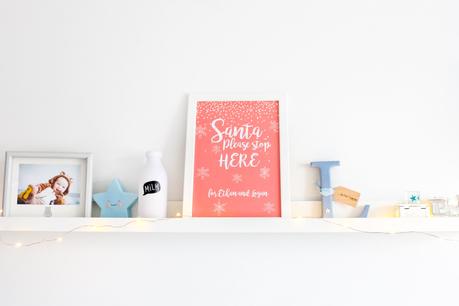 And in Logan's room I've added some tinsel (not pictured) and also some fairy lights with a framed Santa Stop Here personalised print from Freddie and Co. Beth who runs Freddie and Co is a fellow blogger and she's very kindly given me a code for my blog readers to use on her site (ALEX50 for 50% of all items over £5).
If you'd like a video tour of the Christmas decorations in our house, you cant watch it below. :)

Thank you for reading.   Alex xo Please don't forget to leave me a comment below and share this if you've enjoyed it. ♡

Save

Save

Save

Save