When your child comes home with a cold, you may wonder what you can do to help him or her get better without having to head to the doctor's office right away or splurge on pricey medications. Even if you're prepared with chicken noodle soup and
baby cold syrup
, you may be looking for some other home remedies that can help nurse your little one back to health as soon as possible. In this scenario, it's important to know what your treatment options are and which home remedies are most effective for tackling the common cold and its symptoms. The next time your child gets the sniffles, follow these steps to identify the most pragmatic home treatments.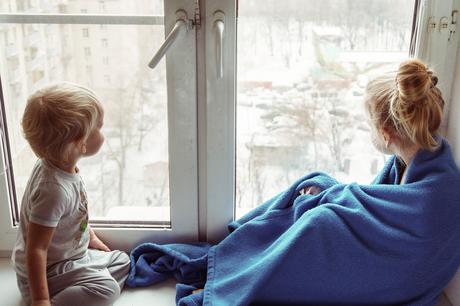 Treating Your Child's Cold
If you've been reading up on some core
facts about the common cold
, you may already be aware that there are several different options for treating your child's cold quickly and effectively. These options range from traditional old wives' treatments to prescriptions requiring doctors' visits and much more. However, remember that whichever option you choose, perhaps the most important factor is to act quickly as soon as you notice cold symptoms in your child. Some of the most popular treatment choices include:
Prescription or over-the-counter medication
Nutritional supplements
Healthy foods
Rest and personal care
Old wives' remedies
Home Remedies To Ease Cold Symptoms
When your child has a cold or you have a baby coughing at night, there may not always be time to head to the doctor's office. That's when a mix of traditional and modern home remedies can come to the rescue. If you need to soothe your child in a pinch, you may want to:
Install a humidifier in your little one's bedroom to help him or her breathe better
Install a home air purifier to clean out potential allergens that could be exacerbating your child's cold symptoms
Heat up some warm tea or milk and stir in some honey to soothe your child's itchy throat
Give your little one toast and chicken noodle soup for healthy antioxidants that could help calm his or her cold symptoms
Draw a warm bath and mix in some Epsom salts before giving your child a bath to soothe his or her fever or cold sweats
Make sure your child is staying hydrated and getting the rest he or she needs for his or her body to heal and recover
When your little one comes home with a runny nose, itchy or watery eyes, a sore throat or constant bouts of coughing and sneezing, it may be time to pull some of the top home remedies out of your back pocket. Acting quickly can help your child recover sooner and may help ease his or her more severe symptoms. By giving your child hydrating and nutritious foods and drinks, installing a humidifier and air purifier, making sure he or she gets adequate rest and more, you can help your child get better in the comfort of your own home.
K Elizabeth xoxox
*Collaborative Post