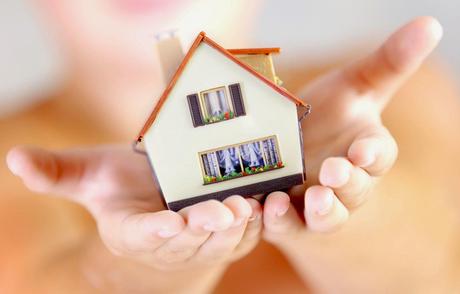 Home in my earliest memory is but a half built structure. Of jutting out bricks resembling a giant's uneven teeth, of gray paste of sand and cement, mixed expertly with a grub hoe. Of something ugly, yet spoken of with pride. To me then, the rented house we lived in presented a much better case for a place to live. Smooth walls, cool floor and clean. But it was not home. 
A year later, indeed those ugly bricks gave way to the most beautiful house. White with blue windows, and pink climbing bougainvillea. It was home. I loved it as dearly as I had hated it when it was ugly. Facing east, our home welcomed the sun very early in the morning into the house every morning. The bougainvilleas turned bright golden in the sun as it climbed up in the sky. The palm lined boundary rendered enough shade, so that the humid sun was still likable. I loved those big windows that opened at all sides of the house. They let enough air in to keep us cool even in those long hours of power cuts. 
My room situated at the south-west corner had pink walls and four windows. Two faced south and the other two faced west. Outside the south facing windows was a mango tree and outside the west facing windows was a guava tree and a dwarf Ixora tree.  The red flowers it was always laden with and the butterflies they attracted made me value my room even more. 
Grandma told stories of her home back in Bangladesh lying on my bed with such fondness and the way she never seemed to have left it made me wonder. Would I too, when as old as her, tell my grandchildren stories of this house so fondly? As I collected them, my memories of home increased as the house grew with me. The first line of green algae on its white sparkling exterior where rain had come down, the sticky dirt on the outside of the window pane, the cobwebs - each had its story. 
Then, suddenly, all too soon I left it. Away in college, amidst friends, I pined for my home. That pink room, those red Ixoras. Every Saturday as the final bell rang, I would run to catch the first train that would take me home. My home was still my home, but somehow it had changed from where I lived to where I returned, a weekend abode. Four years, I told myself. Just four more years, and I will be back, reclaiming my space, restoring what was, what meant to be.
But that never happened. Home, as I had known it forever, never was the same again. College culminated in a job and I was away again. And this time I knew, like a heavy rock, it sat upon me, the reality of it causing me physical pain yet I knew there was no escaping from it, that I would never be home again. No more green streak of algae would have their own story, or maybe they would, its just that I wouldn't be privy to those.
Yet, in spite of everything, home evolved into something else. With time home became what I shared with S. At the end of the day I looked forward to return to the small apartment I rented with her. The scarcity, the minimalist nature of our living was home. Different stories, different memories - fond, bitter. But still loved, still cherished.
Since then the definition of home has changed many a time in my life. In fact, since 2011, I have spent every Diwali in a different house. From a comfortable two-bhk to a cramped studio, home has been as varied as it could be. Different cities, even countries. I have called them all home. Perhaps because it gives an illusion of settlement to my nomadic life. Or perhaps I carry a piece of home with me which, over the years, has grown adaptive enough to flourish anywhere if nurtured a little. Maybe it was the people I lived with, that made me feel at home in those unknown houses. Whatever it is, there's one certain thing that I have learnt, or understood rather  - you don't just build a house and call it home. Home is a state of mind that you attain! And if you are anything like me, you can have a home waiting for you in every corner of the world and enjoy a homecoming wherever you go. 
Love,

© copyright 2014 – All rights reserved
Riot of Random