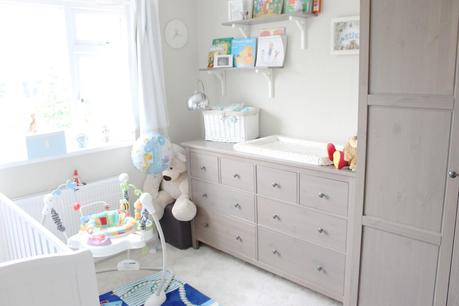 The house is starting to finally come together and so I am slowly going to be doing a house tour on my blog, with a post for each room. 
We've based the decor for Ethans bedroom on his old room in our previous house because we loved it so much. So it's not much different but I wanted to show you anyway, so you could see how we made the space work, as the room is smaller. We've added a new wardrobe in which matches his original chest of drawers.
I've tried to list where things are from below, but if you have any questions just ask and I'll try and remember where things are from :)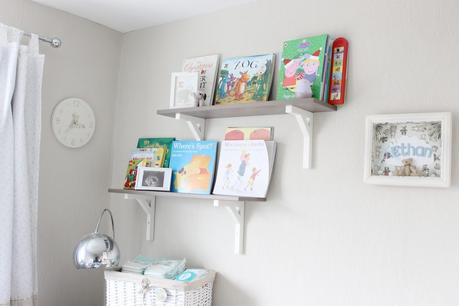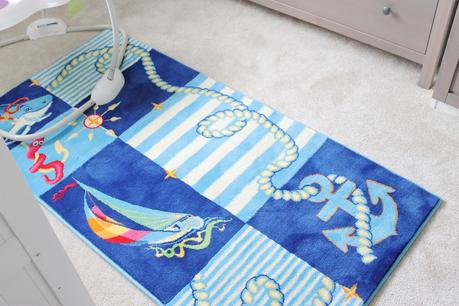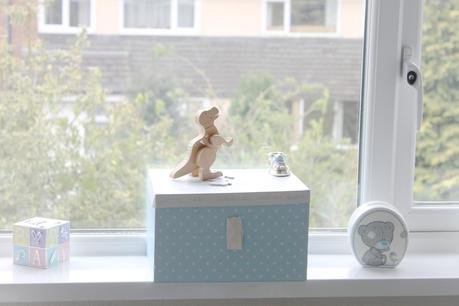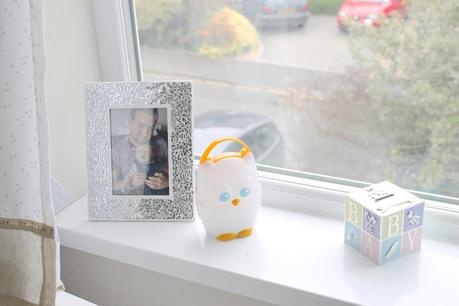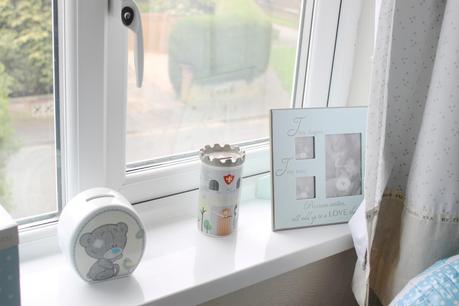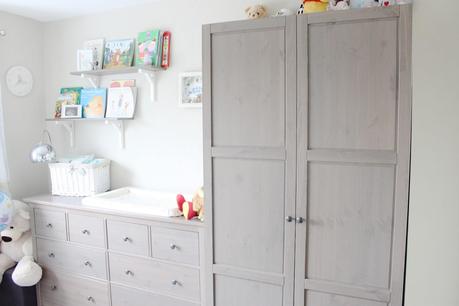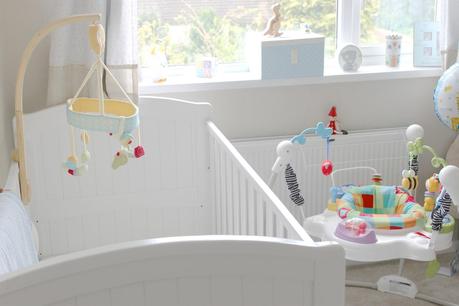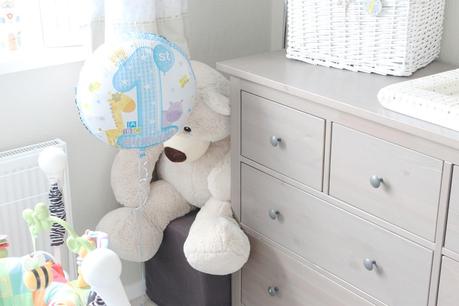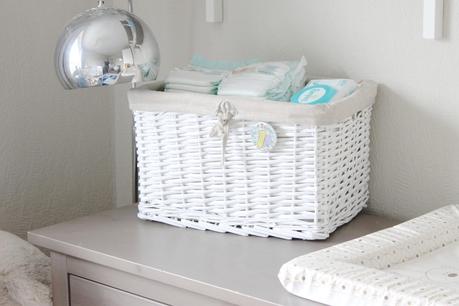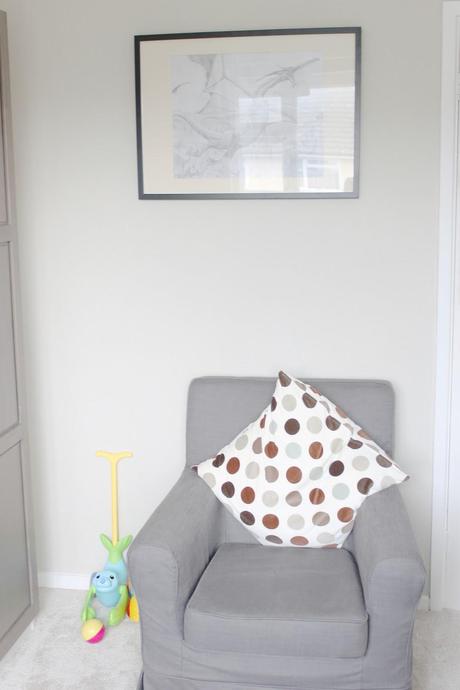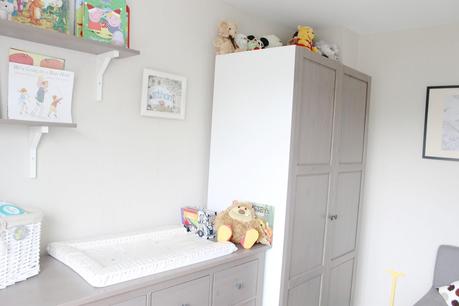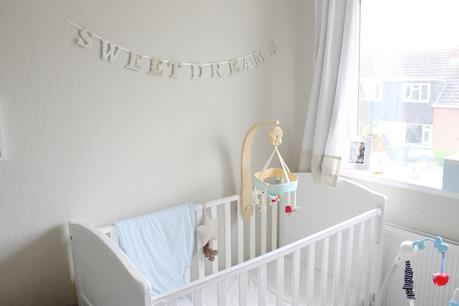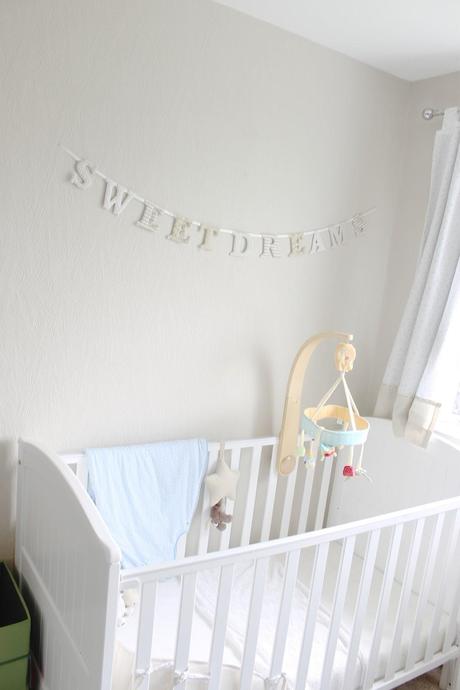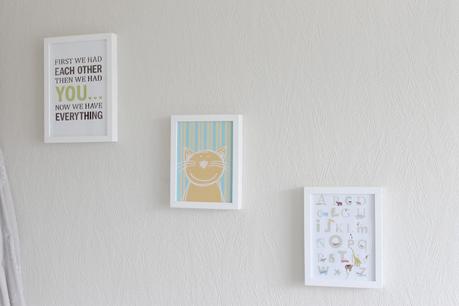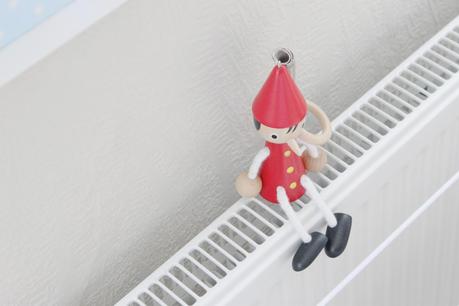 WALL PAINT & CARPET
Crown Fashion for Walls - Refined
The carpet is from SCS
RUG
The rug is new and is from 

myrugstore.co.uk

. We're really pleased with it as it just adds a splash of color that still fits really well into our neutral theme. The company it's from is a family run

online

business who've recently introduced a new collection of children's rugs.  The designs are unique to them and are not available anywhere else in the UK. They also have a fantastic sale on at the moment: 

http://www.myrugstore.co.uk/kids-rugs so worth having a look if you're after a new rug for your childs bedroom.
CURTAINS
The curtains were from Next a year or so ago and have followed us from our old house. We didn't think they'd fit as Ethans window is absolutely huge but they are perfectly sized for it. 
COT
Babies R Us
WARDROBE & CHEST OF DRAWERS
Drawers - IKEA Hemnes grey-brown. 
Wardrobe - PAX with white frame and grey-brown hemnes doors.
3 PHOTO FRAMES
The frames are from IKEA and the inserts are printed off of the Internet for a more personal touch.
DRAGON DRAWING IN FRAME
This was Adams GCSE art picture so it's just another personal touch.
WHITE NAPPY BASKET
This was from TK MAXX a while ago now.
CHANGING MAT
Mothercare Loved so Much range
BOOK SHELVES 
IKEA
BIG BEAR 
This was a gift from Ethans Auntie (my sister-in-law) for his first birthday, it's gorgeous and super-soft!
COT MOBILE
The cot mobile is from Little Bird Told Me
ARMCHAIR AND CUSHION
These are both IKEA again. I love the cushion!
CLOCK
Babies R US
FOOT STOOL
IKEA
PERSONALISED DINOSAUR TOY
My 1st Years
KEEPSAKE BOX 
Next
MONEY BOXES
Tiny tatty teddy box - online
ABC baby box - a gift 
Castle box - we picked this up in the Lake District
NIGHTLIGHT 
Lindam
ETHAN FRAME
Made by my Auntie who runs a business making picture boxes.
SWEET DREAMS BUNTING
Next - last year
We've just got a few more things to do now in his room. We need to put some safety locks on the drawers (we'll be using Lindam for this, as we're huge fans of their products.) We also need to put his curtain hooks on and a new door. But apart from that we're pretty much there. 
What do you think to Ethans bedroom?