Today, I am going to share an article that I found recently on how to decorate your little apartment. I think it applies to the whole world that the renting price of a flat is very high at the moment and it is hardly to find a decent size of flat with the money you've got (not to mention that you have to buy a flat for living). I have found this article online which I would like to share with you all on how to maximise the space! The article is from here, and pictures are from the site.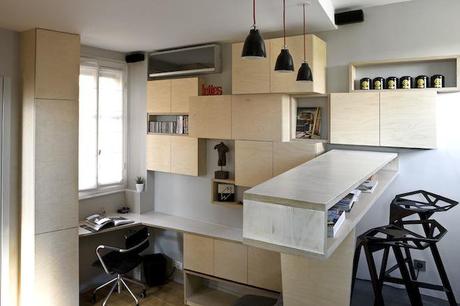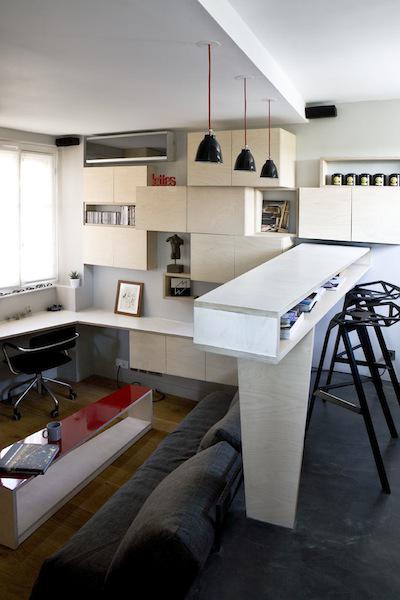 This is the overview of the apartment.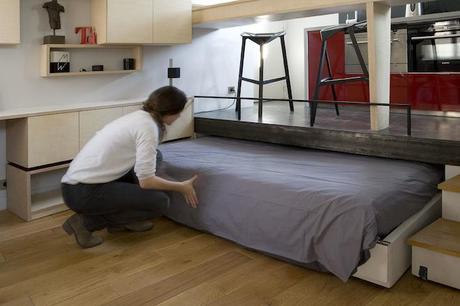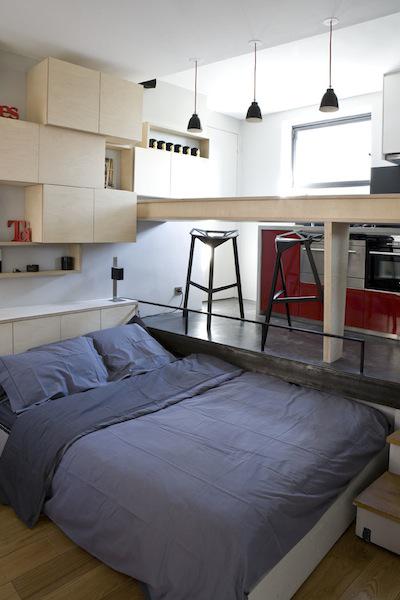 The bed is hide behind the sofa from the pictures above. I think it is very clever that you can push in the bed when you are not using it. It can maximise the floor area :)
Hope this little post can give you insight of how to decorate your little flat or room. It does not look as little as described. I really like the decorations of this little area. Hope you do as well =]
Do you have any tips to maximise the spaces in your room/house/flat?