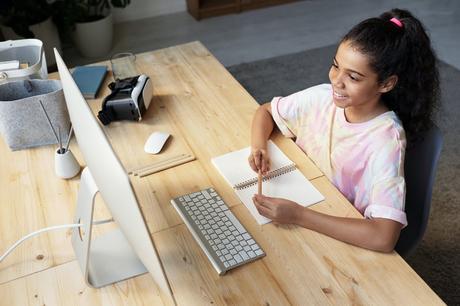 Many people view education as a series of lectures, with the teacher lecturing and students listening. However, this is not what education should be about. Instead, education should guide your children through their learning journey to develop critical thinking skills and become successful at whatever they do in their lives. 
Here is how you can help guide your child through school effectively to give them the best chance for success!
Be Firm and Fair when Giving Advice
Don't get too personal, and don't attack the other party. Provide your input or feedback without being judgmental in any sort. This is especially important for constructive criticism because you are trying to help them grow, not make them feel bad about themselves or their actions. If they can tell that you are being judgmental or attacking their character, they will not be open to what you say.
Give them a chance to come up with the solution on their own before providing your input. Even if it needs to change immediately, try giving kids as much autonomy and control over decision making as possible because this gives them a sense of empowerment.
Please don't shy away from the topic and do not avoid it at all costs. Don't let things that are said or done slide because this makes kids believe they can get away with anything no matter what, which is dangerous for their future in many different ways.
Help Them in Choosing a Suitable School 
There are many schools, and the curriculum is different. So, it can be very confusing for your child to decide on a school or career path. This is where you could help them by giving some general guidance. 
You can guide your children about the careers that are trending now and provide suggestions on schools they should consider studying in such as enrolling in a girls only sixth form in your region. This will make it easier for them to choose their path after higher education or school. 
It is also essential to keep up with time as technology changes day by day, and so are careers. Your children may get confused if you don't guide them on what's trending now or not in demand. So please help your child choose a suitable career path that is less complicated for them to follow.
Always Encourage Them 
Always encourage them to do better. If your child gets upset that a project isn't perfect, it's okay to guide them into seeing the positive in what they have done already and how far they've come. It is important not to compare children as each one has unique strengths and weaknesses.
Instead, be encouraging and supportive of their efforts. They will appreciate the praise they receive when you give it to them for all that they have done – not only what is on display in front of them. Don't pressure your children with strict guidelines and heavy schedules, as this can cause stress and anxiety instead of positive outcomes.
The main takeaway of this blog post is to help your children in their education. As a parent, you can effectively guide and support them through the process by understanding what they are studying at school.