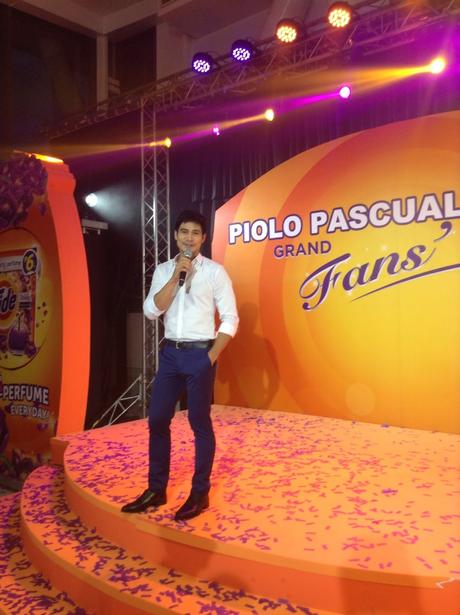 What is "amoy artista" scent? It is used to describe a clean, fragrantly fresh scent all day. Do you have to wear expensive perfume? How about Papa P? 
What's his secret to keeping that "amoy-artista" scent?
Piolo Pascual, one of the country's favorite heartthrob  reveals his secret to smelling good in an intimate fan meet last July 4, 2017 at Century City Mall, Makati City.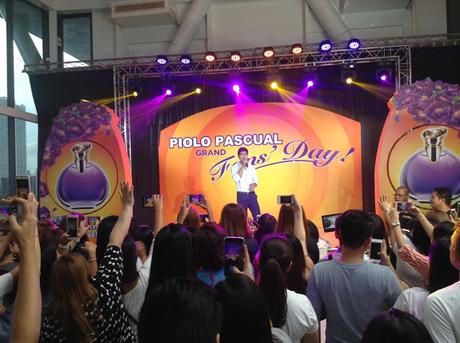 The Fourth of July is a blast for Papa P's fans because it is their Grand Fan's Day. 

He not only treated fans to a heart-warming performance and fun games but also revealed how he manages to achieve "amoy-artista." The secret: it's not a new perfume; it's a new detergent!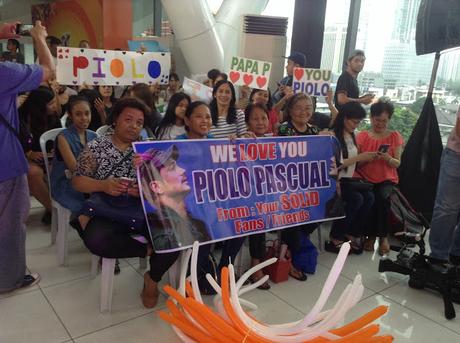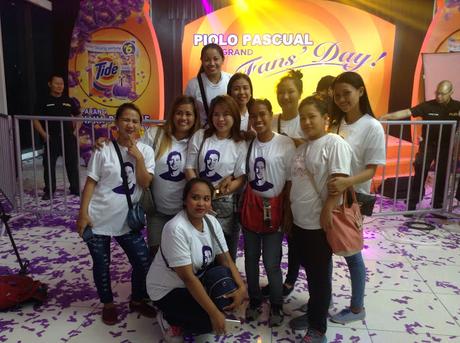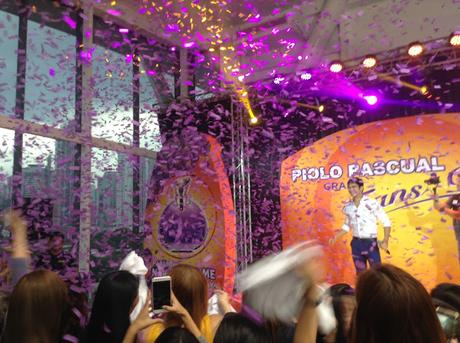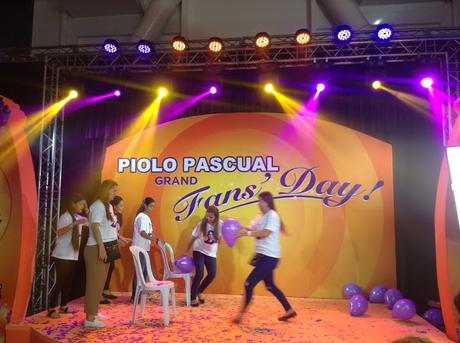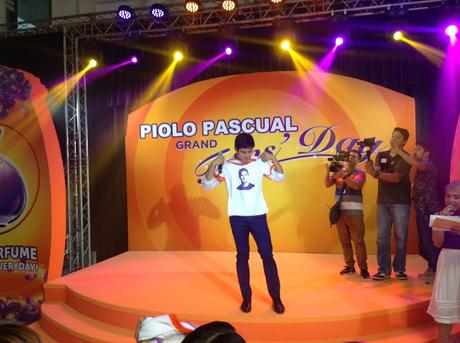 In a Q & A with fans, he shared
"Kahit pinagpapawisan ako sa taping o naarawan kami maghapon sa shoot at on-site schedules, mabango pa rin ang damit ko!" 
What made the fans "kilig more" is that Papa P lets the fans smell him or #smellfie. (May pauso si Papa P!) to let the fans smell the scent of the Tide Perfume Fantasy. 
It has Downy perfume mircocapsules that clings to clothes even when exposed to malodors kaya Parang Naka-Perfume Everday si Piolo!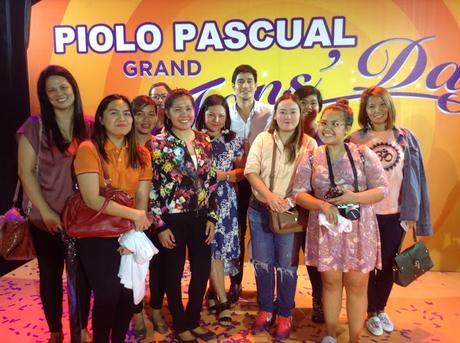 I confessed that I, myself have "kilig moments" during the fan meet because he is my ultimate crush since college (Teatro Tomasino days). After  17 years, I saw you again up close and personal. OMG! Pogi na mabango pa! How to move on Papa P? 
Glad I was invited in this one of a kind event, Oh Papa P, if you insist, how can I resist? Hahaha!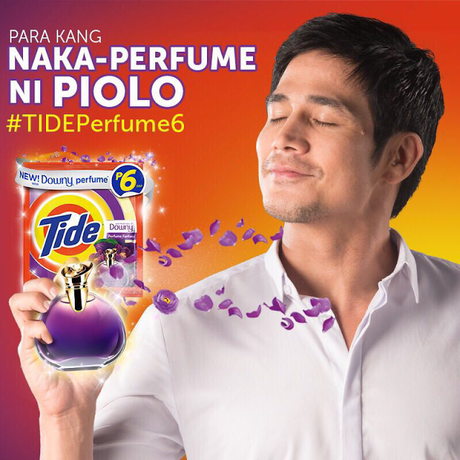 With the new Tide Perfume Fantasy, fans can now smell like they're wearing perfume everyday like Piolo for only six pesos! 
For more information about Tide Perfume, please check out their Facebook and watch them on YouTube