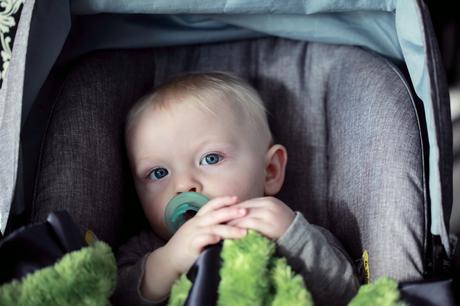 Photo byAlexander Grey onUnsplash
When you're going to have a baby, the list of things that you need seems never-ending. One of the most important things on your shopping list is a child car seat. Choosing the correct one is very important, as it will need to keep your baby comfortable and safe when traveling or in the event of an accident. 
In the UK, all children up to the age of 12 (or under a certain height) must use a specialist seat. With so many to choose from, it can feel a little overwhelming. 
Here's a list of what you need to look out for when choosing your child's car seat. 
Why Do You Need A Specialist Car Seat?
The role of an infant carrier is very simple. It keeps your child safe in the event of a car accident. Children can be very vulnerable in these circumstances so it's important that they are in a good quality car seat, which is installed and operated correctly. 
If you are involved in an accident, both at home or abroad, your insurance policy may cover costs for a car crash lawyer and the replacement of car seats as standard, even if they appear undamaged. 
Types Of Car Seats
Take a look at the range of child seats available and the choice can seem endless. The price of car seats covers a wide scale too, running into the many hundreds of pounds for the top models. Some are designed to fit your child for a short time and others can adjust to fit your child for years to come. 
Basic seats can still be very safe, but you may also want to look at those that fit your chosen travel system frame. This means that you can use the existing pushchair frame as a base for your car seat, making short journeys much easier. 
Other features that are in demand are seats that can swivel, allowing easier access when putting a child into the seat, or being able to adjust the seat so that the baby can lie flattered when traveling. 
Seatbelt or ISOFIX
There are two ways for a car seat to be secured to your vehicle. Some have fixtures that allow the existing seatbelts to be threaded through, using these is the anchoring system should there be an accident. 
The second is using ISOFIX connectors. These allow the seat to be anchored directly to the frame of the car and are the safest way to secure a seat. Not all cars have ISOFIX points and not all child seats have them either, so you will need to check in advance. 
There are some child seats that allow for both types of connection, making it easier for your to swap the seat to different vehicles which may or may not have ISOFIX points. 
Rear Facing
Extensive tests have shown that keeping a rear-facing seat is by far the safest thing for your child. UK guidelines state that your child should remain rear-facing until they are 15 months (depending on the type of car seat used). Some manufacturers have designed seats that allow children to sit in this position for much longer, up to the age of three or four. 
It's important that you check out the latest laws and safety advice for car seats as this can change on a regular basis. 
Buying Second Hand Baby Seats
It's tempting to try and reduce costs by using a second-hand baby seat, or one that has been gifted from a friend or relative who no longer needs theirs. This isn't always a good choice. If you're buying the seat from someone you don't know, then you can't be sure of its history of it. It's recommended that car seats are replaced even after a relatively minor accident. There may be damage you cannot see that could affect the ability of the seat to protect your baby if you're in an accident. Older seats may not meet the current safety or legal standards. 
Only accept seats that you can be sure of the history. 
Safety Standards
Seats sold in the UK are required to comply with all current regulations. However, there are always disreputable suppliers out there. Always buy from a trusted source. There are also a number of other independent organizations that carry out their own safety and quality testing too. The best known of these is Which? Looking at their recommended list is a good way to narrow down your choice. These lists aren't just filled with the most expensive models either, they have categories for all budgets. 
Using A Seat Correctly
It doesn't matter how much money you spend on your car seat if you aren't using it properly it's worthless and unsafe. 
First, make sure that you have the seat connected to the car in the right manner. Many seats have separate bases which stay in place in the car, meaning you just have to click the seat in and out when you need to. 
Before the baby arrives, it's also a good idea to practice fastening the straps. A doll or large teddy bear can take the place of the baby for your practice runs. Follow the instructions carefully and make sure that there is not more that a finger-width gap between the underside of the harness and your baby. 
Don't overdress your baby in a car seat. In the winter, your baby might be wearing thick coats. It's dangerous to fasten your baby into a car seat while wearing this. This is for a number of reasons. Firstly, the baby could overheat, which is very dangerous. Secondly, if they are wearing a lot of padding, you won't be able to secure them into the harness properly. If you're in an accident, it's the same as having the straps very loose. 
Key Points 
There's so much choice when it comes to baby seats. Safety should be your first priority for anything you pick. After that, you can think about which features and design elements you want for your little one.