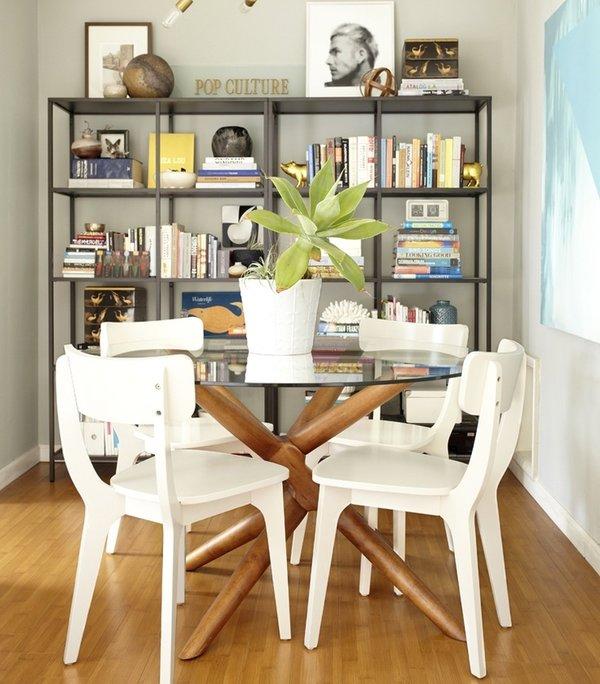 Decorating and furnishing a new home, whether it's your first one away from Mum and Dad or your fifth, is exciting! So many decisions to make, so many gorgeous options! However, if your rent is already bankrupting you and you have an empty apartment - decorating is a stressful nightmare. Having so much to do and no money to do it with can be really disheartening - I know, I've been there! So here's some tips on doing everything on a budget! Where to Find Your Bargains 1. Charity/Thrift Stores You will either find loads, or just loads of crap. Charity shop browsing can be very hit and miss. I have never had much luck with it, but I know some people that go on a weekly pilgrimage around all their local ones and find some fantastic things.
Keep an eye out for barely used curtains, glasses and kitchen ware.
2. Antique Shops These are usually just expensive versions of Charity shops ,right? Well, yes - but you also find some great home decor items at a fraction of the marked up reproduction ones in chain stores.  Keep an eye out for furniture, mirrors, vases, art etc.  3. Car Boot Sales There is probably one in your local area, even if you haven't heard of it yet. Ask around some of the antique shops you've been so and keep an eye out for community Facebook pages for announcements. Always haggle! Great for bargains, if you have transport. 
4. Facebook Swap Shop Pages There are loads of these covering my local area, I mean loads. Most of the time it seems to be baby clothes and chavs trying to sell dodgy mobile phones - but I did get my gorgeous wardrobe through one of these pages, for a fraction of what it was worth.  A good place to get furniture and to request specific things you need. Also, this is the place to get a decent second hand bed.
5. Freecycle This can be a tough cookie to crack. Things go so quickly on these sites that you really do have to be quick off the mark and just lucky I guess! Knowing what you want and posting a 'request' ad is also a good way of knocking some needed things off your list.  You're likely to find furniture, kitchen appliances, garden furniture and perhaps a decent television from here.
6. eBay "My name is Amber and I am an eBay addict." Seriously, I can't get off it. I know people sometime say that they never mind anything good on here, but I think it's because they're searching too specifically.  Go to All Categories > Home and Garden > Furniture and Living > Furniture then sort the results by distance to your postcode. You'll be able to get things cheaper by collecting it rather than paying for postage and packaging and most furniture is collection only anyway.  I search using several postcodes. As I'm in rural South West Wales, and used to traveling - I sometimes search using my friend's postcode which is 20 miles away. I sometimes pick up things that aren't too far away that I otherwise would have missed.  Use the same method to find lighting, cooking and bakeware, curtains and other household appliances. This is especially good if you live in a rural area because you'll have less competition for items. 
7. Family
Don't be afraid to ask family members if they have anything that they can donate to you. Go with a list, but don't ask for everything at once. My mom assumed that I wouldn't want her old bedding and towels, so didn't offer - but when I asked, I came away with huge stacks of things that she just didn't use anymore.
What to buy new
As little as possible. It depends how you feel about used plates, knifes & forks and duvet covers. You can can all of these pretty cheaply if you shop around. Starter Kitchen kits can be around £40 with EVERYTHING in them, and you can get duvet covers from about £2.99. Just start with the least amount of everything possible, and add to it as you can afford it.
Beds and Mattresses
I 
personally
 bought a new mattress. I dallied with the idea of getting a cheap second hand one, but 
mattresses
 can be a hiding spot for all kinds of bugs and creepy crawlies if it's come from an 
unhygienic
 home. 
So, if your Aunt offers you one from her spare bedroom - take it. If you see one for £20 on eBay, or an entire bed on Freecycle, for the love of god visit it before buying it. 
Useful Websites!
Freecycle | Craigslist | eBay | Carboot Junction | Ikea | ASDA Home 
I hope you all found this post useful! Should I do a dedicated eBay or boot sale post with all my finds? 

Liked this post? Follow me on Bloglovin'