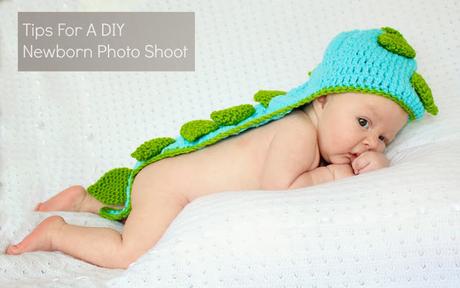 Ever since I got my first DSLR at Christmas I've been having so much fun getting to grips with it and playing around with different techniques - and, of course, since Noah was born I have had endless fun taking all sorts of cute snaps that my little muse will no doubt hate me for when he's older but which i absolutely adore!
I have always loved the idea of having a newborn photo shoot, and it was something I really wanted to do when Tyne was a baby but they can cost so much money and it just wasn't something I ever had the spare cash for - unfortunately I wasn't very interested in photography myself at the time and so I only had the camera on my phone which means that all of our photos of Tyne as a baby are pretty rubbish quality.
Thank goodness for the Bounty ones we bought from the hospital or we'd really have nothing decent to remember his baby days by!
As I've been enjoying creating my own photo-shoot style pics of Noah I thought I'd share some of my tips and tricks for photographing your newborn - I'm by no means an expert and these photos are far from perfect but they are certainly an enormous improvement from our photos of Tyne's early days!
1. Good lighting is key
I always make sure I shoot in daylight, preferably around 4pm as I find that this is when the lighting is best in my home - my bedroom is by far the best room in the house for light so this is where I always shoot.
It's worth keeping an eye on the lighting in various rooms in your home and figure out which room is brightest and when the light best hits it, then you can plan when and where you will shoot accordingly.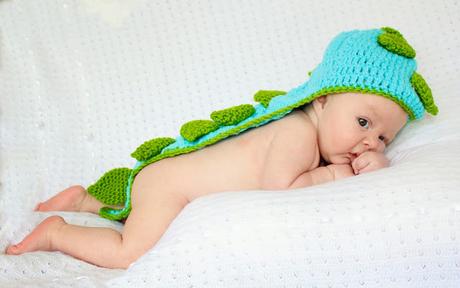 2. Prep The Area
Make sure that you have whatever you might need for the shoot to hand to save any stress and hassle when you're in photographer mode - think about what kind of shots you want to get and get everything ready to achieve them.
During this session I knew I wanted to do some shots of Noah in this dinosaur outfit, and some nude ones with a more natural background - so I got a large white blanket ready as backdrop for some of the shots, and ensured the background was clean and ready for my natural shots - I had Jon standing by to help position the baby, and his dummy ready incase he started to get unsettled.
I made sure the room was heated to a comfortable level for Noah as I knew he'd be undressed for most of the shoot, so it was important that the room was nice and warm.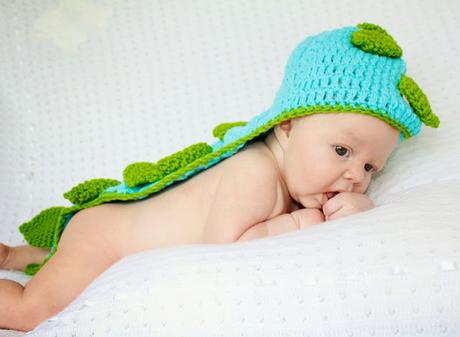 3. Prep The Subject!
You don't want to photograph a baby when they're about 20 minutes away from feeding time - you'll end up with hurried shots and a grizzy baby!
I find the best time to shoot with Noah is straight after a feed during the day - he's well fed, burped and content, and usually at his most alert too. 
I always spend a few minutes talking to and playing with him before we start shooting, as I find that this gets him more animated and in a good mood!
I always change his nappy right before shooting too, and have clean nappies and wipes on stand by just incase - as well as his dummy.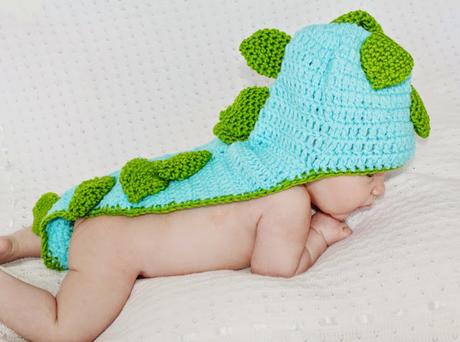 4. Use Props
Of course babies are the most adorable photo subject in the world without any props so this isn't entirely necessary if you want to create some natural looking shots, but I like to create more staged images too so I use a variety of props in my photos.
Some things I've recently used have been a miniature wicker pram, lots of different styles of blankets (My favorite one to use is one that has his name stitched into it), a knitted crown and this super cute crocheted dinosaur costume which I bought on eBay for less than £4!
You can get all kinds of great baby photoshoot accessories on ebay for next to nothing price wise, it's well worth a look and can really make your photos something special!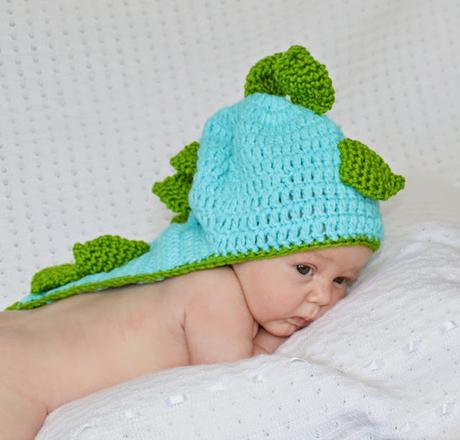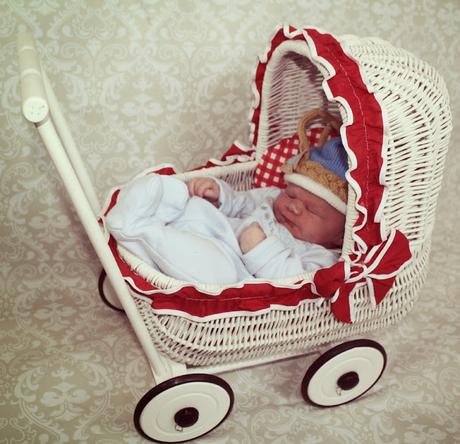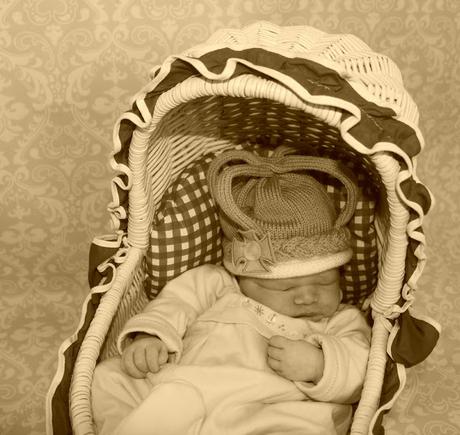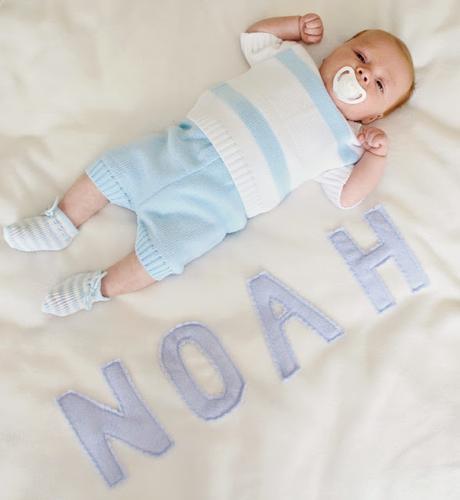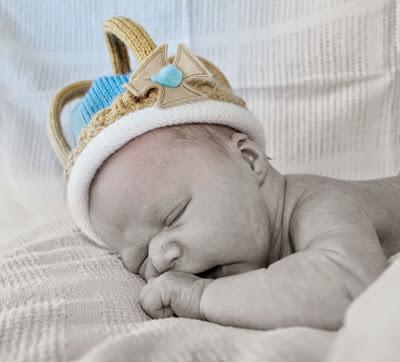 5. Try different backgrounds
Sometimes I like to use blankets to create an all-white background (this is easily done by just draping a blanket over something behind the baby, or by having someone hold one up for you as Jon did for the photos above) and sometimes I like to use a natural background with a blur which can be achieved by adjusting the aperture settings.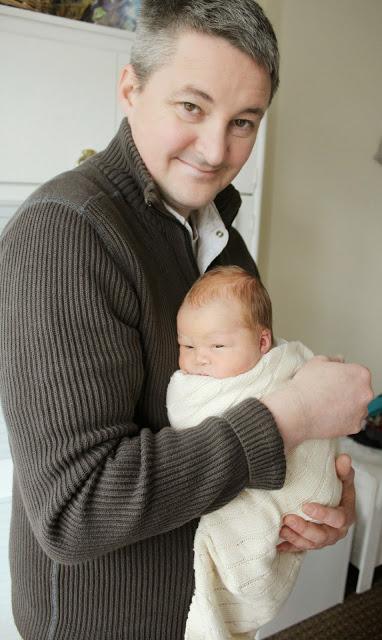 6. Capture the small details
It's easy to focus on getting cute images of your baby in all of their cute outfits, but it's the small details you'll want to remember as they get older - things like what their tiny little ears looked like, how small their feet were, how their little hands looked when they grasped your finger - these are all things that are lovely to capture to look back on in years to come.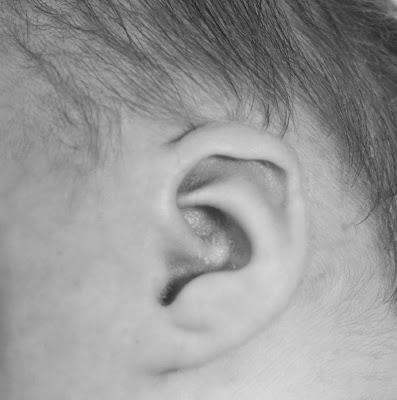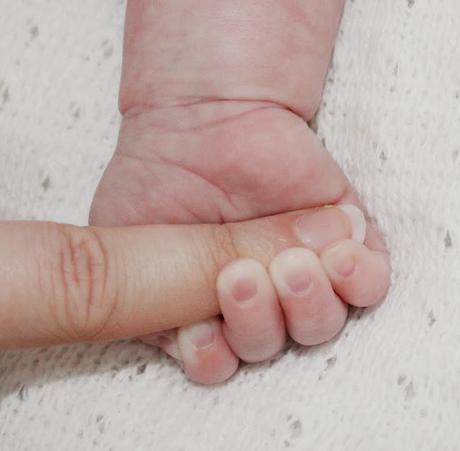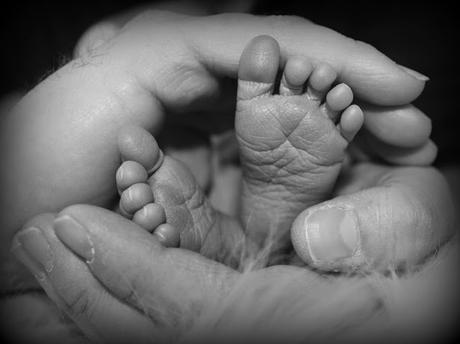 7. Edit, edit, edit! Taking the photo is only 40% of the job - the majority of the work and effort goes into the editing stage and thats where your photos can go from the ordinary to the extraordinary.
It goes without saying that cropping and brightening photos enhances them, but there is so much more you can do to really bring them to life and make them into something special.
I love to play around with different filters, add bursts of colour, remove any items from the background that I feel detract from the photo and so on...in many of my shots my hands will actually be supporting Noah or holding him in place and it's during the editing stage that these details are removed to make the photos look as though they were never there.
You can do so much more with your photos if you just spend a little time editing them - there are so many editing programmes out there to use, personally I use picmonkey - I do pay for the royale membership but I think it's so worth the small amount that it costs.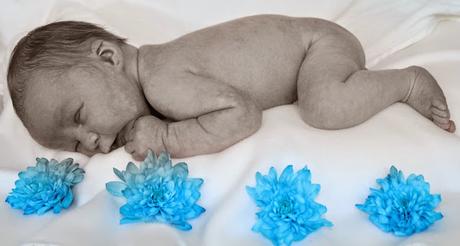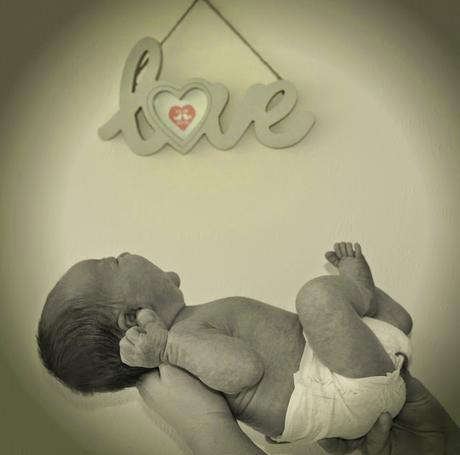 I hope these tips have been helpful to any other photography novices like myself!
Do you have any tips to share? I'd love to hear them!
If you enjoy my blog, please consider following me on Bloglovin'