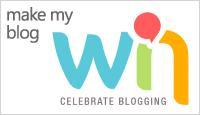 Ever told a joke and went "Hahaha' about it with sepulchral silence in the audience? You must have felt that creeping red on the face and the uncomfortable feeling that someone has set your ears on fire, even if the audience is not exactly dialing the number of the nearest mental hospital urgently? THAT is exactly why someone blogging on humor keeps looking eagerly for comments. No 'LOL's; no "ROFL"s and he is left with no choice but to quip, "I make people laugh - either because they think what I write is humorous or because they find it funny that I think what I write is humorous."
Well, that quip can be kept in cold storage for the time being. I may need to pick it up, dust it and use it later but, right now, I can always say that the judges for BlogAdda's #Win15 feel my blog is humorous, so it must be. Coming on the heels of being considered among the top 13 humor blogs by Baggout maybe I can venture a small "Haha" when next I tell what I think is a joke.
The fly in the ointment, though, is the fact that beyond this point votes is what will count. This quaint notion that being popular equals being good has always been my bane. I have a very good chance of getting a million votes, if those who vote can be assured that they will be freed of any vestige of my presence if they do so. THAT is how I seem to affect people. The moment I arrive in the vicinity of any large size of people, I jog their memories about all the important things they have to do...elsewhere. (NO! I did NOT visit Syria, thank you! THAT is not why people risked their lives to move away.)
Anyway, BlogAdda insists that votes is the way to go. The icon below takes you to where you are supposed to Like, share on FB, tweet, comment or whatever you please. I make no promises about leaving you alone, though.