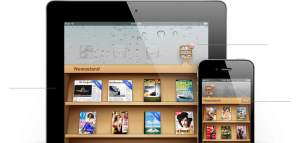 There's a thing I have to say aloud related to the Apple Newsstand app: I invented it first!
Unfortunately, it is not about what you invent, but when (and how you proceed to implement it).
I discussed about a concept not unlike that of the Apple's Newsstand paired with iPad already during my first years in college sometime before or after the turn of the millennia, i.e. circa 1998/2001. I was adamant that the way magazines, newspapers and books are read is going to change dramatically with digitalization. My concept consisted of a thin, portable terminal, to where you can 'order in' you newspaper and magazine subscriptions, as well, as books. With an automatic update and delivery of these items every time a new issue is published. Sound familiar?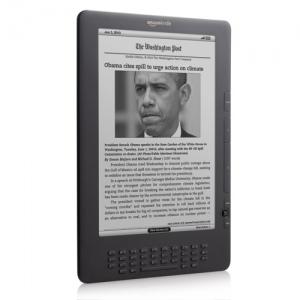 courtesy of gadgetgeek.in
My vision of the terminal was much more like to that of Amazon's kindle though – not Apple's iPad. And apart from reading books, magazines and newspapers with browsing the internet, I didn't envision other purposes or uses for the terminal. I saw clearly that the storage and charging area for the terminal would be the entry hall or corridor of the house (in a nice looking wall fixture). From there you could still easily pick up the terminal like you used to pick up the morning paper and easily read it during your breakfast – again as you were used to doing before, with no change in the morning routines. Simple and easy.
Of course, as the case many times is with new inventions, the universities and business entities didn't see the concept and the related business model viable in any form and the business was left to the start-up ditch.
But finally, here is the time to say to all those in doubt: HAA HAA. I was only app. 10 year ahead the time.
Now after the successful launch of Apple's Newsstand  we can also take in one of the most important factors in business – timing. On business, timing is everything. It is the be all and end all of any go-to-market strategy. It is the key to whether a new revolutionary invention will truly be a revolution or just a forgotten pile of papers inside the forever-closed cupboard. And it is crucial to the success of a launch – together with how you do it.
Timing – it is everything.
*top picture courtesy of Apple.com
_____________________________________________________________________________
Did you enjoy this article? For up-to-date news subscribe via E-mail or Facebook. With just a click at the top-right of the page you're there.
Please also see us on Twitter, where in addition to the blog feed, we highlight all the articles and ideas that capture our attention.