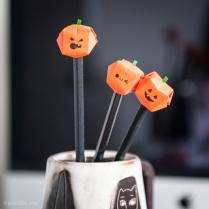 Halloween paper pencil topper
" data-lage-file="http://alittletypical.files.wordpress.com/2014/10/halloween-paper-pencil-topper-1.jpg?w=600" data-orig-size="600,600" title="Halloween paper pencil topper" data-image-title="Halloween paper pencil topper" data-orig-file="http://alittletypical.files.wordpress.com/2014/10/halloween-paper-pencil-topper-1.jpg" style="width: 209px; height: 209px;" height="209" width="209" data-medium-file="http://alittletypical.files.wordpress.com/2014/10/halloween-paper-pencil-topper-1.jpg?w=300" data-original-height="209" alt="Halloween paper pencil topper" data-original-width="209" data-image-meta="{"aperture":"0","credit":"","camera":"","caption":"","created_timestamp":"0","copyright":"Li Kim Goh","focal_length":"0","iso":"0","shutter_speed":"0","title":"","orientation":"0"}" />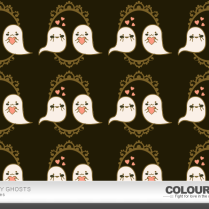 COLOURlovers.com-THE_FAMILY_GHOSTS
" data-lage-file="http://alittletypical.files.wordpress.com/2014/10/colourlovers-com-the_family_ghosts.png?w=640" data-orig-size="800,600" title="COLOURlovers.com-THE_FAMILY_GHOSTS" data-image-title="COLOURlovers.com-THE_FAMILY_GHOSTS" data-orig-file="http://alittletypical.files.wordpress.com/2014/10/colourlovers-com-the_family_ghosts.png" style="width: 209px; height: 209px;" height="209" width="209" data-medium-file="http://alittletypical.files.wordpress.com/2014/10/colourlovers-com-the_family_ghosts.png?w=300" data-original-height="209" alt="COLOURlovers.com-THE_FAMILY_GHOSTS" data-original-width="209" data-image-meta="{"aperture":"0","credit":"","camera":"","caption":"","created_timestamp":"0","copyright":"","focal_length":"0","iso":"0","shutter_speed":"0","title":"","orientation":"0"}" />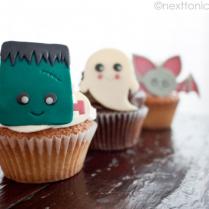 A kawaii halloween
" data-lage-file="http://alittletypical.files.wordpress.com/2014/10/timthumb.jpeg?w=640" data-orig-size="650,486" title="A kawaii halloween" data-image-title="A kawaii halloween" data-orig-file="http://alittletypical.files.wordpress.com/2014/10/timthumb.jpeg" style="width: 209px; height: 209px;" height="209" width="209" data-medium-file="http://alittletypical.files.wordpress.com/2014/10/timthumb.jpeg?w=300" data-original-height="209" alt="A kawaii halloween" data-original-width="209" data-image-meta="{"aperture":"0","credit":"","camera":"","caption":"","created_timestamp":"0","copyright":"","focal_length":"0","iso":"0","shutter_speed":"0","title":"","orientation":"0"}" />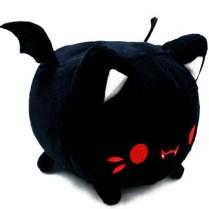 Meowchi Plush Vampire Bat
" data-lage-file="http://alittletypical.files.wordpress.com/2014/10/haloween_meow1_large.jpg?w=350" data-orig-size="350,400" title="Meowchi Plush Vampire Bat " data-image-title="Meowchi Plush Vampire Bat " data-orig-file="http://alittletypical.files.wordpress.com/2014/10/haloween_meow1_large.jpg" style="width: 209px; height: 209px;" height="209" width="209" data-medium-file="http://alittletypical.files.wordpress.com/2014/10/haloween_meow1_large.jpg?w=300" data-original-height="209" alt="Meowchi Plush Vampire Bat" data-original-width="209" data-image-meta="{"aperture":"0","credit":"","camera":"","caption":"","created_timestamp":"0","copyright":"","focal_length":"0","iso":"0","shutter_speed":"0","title":"","orientation":"1"}" />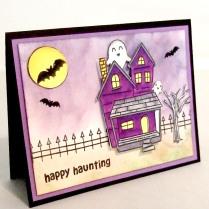 Kawaii Halloween Card
" data-lage-file="http://alittletypical.files.wordpress.com/2014/10/dscf7749.jpg?w=640" data-orig-size="800,674" title="Kawaii Halloween Card" data-image-title="Kawaii Halloween Card" data-orig-file="http://alittletypical.files.wordpress.com/2014/10/dscf7749.jpg" style="width: 209px; height: 209px;" height="209" width="209" data-medium-file="http://alittletypical.files.wordpress.com/2014/10/dscf7749.jpg?w=300" data-original-height="209" alt="Kawaii Halloween Card" data-original-width="209" data-image-meta="{"aperture":"2.8","credit":"","camera":"FinePix F20","caption":"","created_timestamp":"1389404993","copyright":"","focal_length":"8","iso":"1600","shutter_speed":"0.017857142857143","title":"","orientation":"1"}" />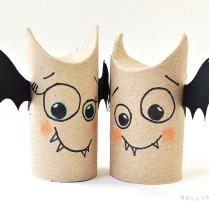 toilet roll bat friends diy
" data-lage-file="http://alittletypical.files.wordpress.com/2014/10/toilet-roll-bat-friends.jpg?w=640" data-orig-size="1000,663" title="toilet roll bat friends diy" data-image-title="toilet roll bat friends diy" data-orig-file="http://alittletypical.files.wordpress.com/2014/10/toilet-roll-bat-friends.jpg" style="width: 209px; height: 209px;" height="209" width="209" data-medium-file="http://alittletypical.files.wordpress.com/2014/10/toilet-roll-bat-friends.jpg?w=300" data-original-height="209" alt="toilet roll bat friends diy" data-original-width="209" data-image-meta="{"aperture":"0","credit":"","camera":"","caption":"","created_timestamp":"0","copyright":"","focal_length":"0","iso":"0","shutter_speed":"0","title":"","orientation":"0"}" />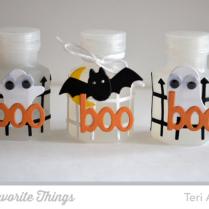 Boo Bubbles
" data-lage-file="http://alittletypical.files.wordpress.com/2014/10/mft_challenge_boobubbles_teri.jpg?w=640" data-orig-size="640,426" title="Boo Bubbles" data-image-title="Boo Bubbles" data-orig-file="http://alittletypical.files.wordpress.com/2014/10/mft_challenge_boobubbles_teri.jpg" style="width: 209px; height: 209px;" height="209" width="209" data-medium-file="http://alittletypical.files.wordpress.com/2014/10/mft_challenge_boobubbles_teri.jpg?w=300" data-original-height="209" alt="Boo Bubbles" data-original-width="209" data-image-meta="{"aperture":"0","credit":"","camera":"","caption":"","created_timestamp":"0","copyright":"","focal_length":"0","iso":"0","shutter_speed":"0","title":"Print","orientation":"1"}" />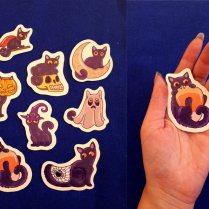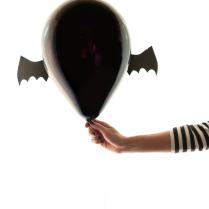 Halloween Balloons
" data-lage-file="http://alittletypical.files.wordpress.com/2014/10/bat-balloons.jpg?w=640" data-orig-size="640,1010" title="Halloween Balloons" data-image-title="Halloween Balloons" data-orig-file="http://alittletypical.files.wordpress.com/2014/10/bat-balloons.jpg" style="width: 209px; height: 209px;" height="209" width="209" data-medium-file="http://alittletypical.files.wordpress.com/2014/10/bat-balloons.jpg?w=300" data-original-height="209" alt="Halloween Balloons" data-original-width="209" data-image-meta="{"aperture":"0","credit":"","camera":"","caption":"","created_timestamp":"0","copyright":"Amanda Gentis for Design Improvised | 2014","focal_length":"0","iso":"0","shutter_speed":"0","title":"","orientation":"1"}" />
Firstly, I don't celebrate Halloween. Too spooky for my liking. To me, it is a little similar to the the Hungry Ghost Festival a Chinese festival which occurs every Lunar Calendar 7th month. Anyway, this post is all about Halloween but only the kawaii or the cute ones. Too irresistible for scary cat like me. Click on to find out the links to all these kawaii Halloween inspiration.
From left to right and top to bottom,
Cute Halloween Pencil Toppers by Kim. Link
The Family Ghost by Pauline Jones. Pattern Template By: hiver. Link
A kawaii halloween cupcake decorations by Nicx. Link
TPS Halloween meowchi by MoogleGurl. Link via Link
Happy Haunting Lawn Fawn Halloween Card by Beth. Link
Toilet Roll Bat Buddy DIY Craft by Michelle. Link
MFT Creative Challenge: Halloween Happenings by Teri. Link
Halloween Cat Magnets by TrollGirl. Link
Halloween Bat Balloons by Haeley. Link
Today this post I tried WordPress Gallery + Collage, a trick I learnt from Roselinde's August/September 2014 post. Most of the Halloween crafts are found via Craftgawker, a great place to discover pretty crafts.