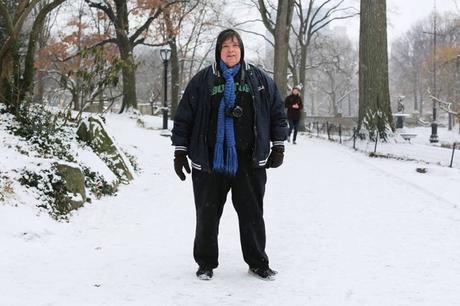 I thought this recent Humans of New York post was just fantastic! Because isn't life really about the small things?
"What's been your greatest accomplishment in life?"
"Well, I haven't done any big things, but I've done a bunch of small things. I grew my junior college speech club from four members to twenty two members, I got to see Yosemite in the snowfall, I got my first dog four years ago- he's a beautiful beagle named Buddy. Let's see... I built a house two miles from my job, I sang in a show tunes choir, and I just finished directing a stage version of Charlie Brown's Christmas, but with drag queens."

Hello, I'm Stephanie. I am a creative copywriter, storyteller, people watcher, and an endless daydreamer.