Moon mirror
glimmer your magic
Reflect
Show me your rivers
Stream into my heart,
A broken seal, lid ajar
Ready to receive.
Love, finally, will be what changes things
For good, for bad.
Man-in-the-moon
Come out, come out wherever you are.
I'm ready.
Spark this inner fire
That smolders.
I stand
Ready to be transformed
Ready to receive
Arms akimbo
Present in this and
Every moment
Fully.
Unchained.
Freed.
Love stirs that possibility.
It changes things
Grants new creative purpose.
This moment collides with my senses.
Now
Show me that fire with which
to create something new
Fiery
Passionate.
I am lit within
A match
Ignited
Ready to blaze
Inspiration.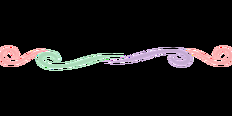 © 2018. Egyirba High. All Rights Reserved.
Feel free to share this post with others, as long as you include the copyright information and keep the whole posting intact. If you like this piece, please share it with others. You can like me on to see more of my writing and my personal and spiritual journey.