8 years ago, my husband and I, along with my parents visited Iceland. It was the first time Hubby and I set foot in this country but my parents are seasoned visitors. My dad has always been in love with the country and his trips are now into double figures. My dad wanted to share his love and passion for this country and so, for my 21st, he surprised us with a trip. Iceland is like no other country I had visited and I could see why he loved it so much. A land of black lava, white snow, green moss and, well, ice - it's landscapes have captured the hearts of many.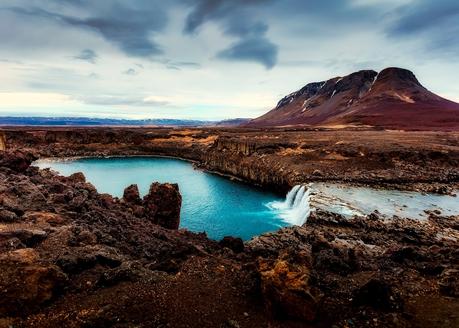 On our short visit, we managed to see so much, even a volcanic eruption (the one that disrupted much of UK airports!), the memories made have and will always stay with me. In recent years I've often wondered about sharing this beautiful place with my own children. It's often a place associated with romantic couples weekend vacations, but I firmly believe this would be a place where children could gain so much from and of course have copious amounts of fun.
So with my experience and some research I have done, here are my tips on visiting Iceland with kids.
Times if year to visit
Iceland is somewhere which can be visited all year round, but depending on what you'd like to do and see, there are some advantages to visiting at certain times of the year. If you're after snow and ice, winter can be a spectacular time to visit. Temperatures can plummet as low as -30°C, with December to February the iciest months. This may be off-putting to some, but as long as you're dressed appropriately, this doesn't take anything away from the enjoyment that can be had. We didn't visit Iceland during this time, but having experienced temperatures of -26oc in Finland, I know that the temperatures (as long as you're well dressed) doesn't impact your experience. If anything it's pretty incredible to feel your hair freeze!
If you're after the Northern Lights, they can be seen from September until April. Of course, there are no guarantees and we were not lucky enough, what a spectacular sight it must be.
Of course, being so close the north pole, daylight can be an issue. Late November through December and January are the darkest of months. Of course, Icelandic people are used to this and again, it doesn't hamper your visit. Though, it may be harder to capture moments on camera. On the flipside, June and July are the months of the midnight sun. Due to these changes, when traveling with children (younger children in particular) you may find they're a little thrown by this and bedtimes may be an issue. To help, make sure they have familiar things from home to help. Be it the same routine, a cuddly toy, or the same bath products - try to keep things familiar.
Places to stay
There are many amazing hotels in Iceland and depending on what you're after there are plenty of options for families. If hotels are more your thing, there are many that have family rooms, such as The Aldo Hotel, which is based in Reykjaviks historial disctrict.  For families, it has the convenience of being located on Laugavegur, the city's main shopping and dining street.  If you have rented a car to explore the island, parking is easy, street parking is plentiful and cheap, as is the car park around the corner. In the morning, enjoy a breakfast buffet before departing and discovering the city or the beautiful countryside.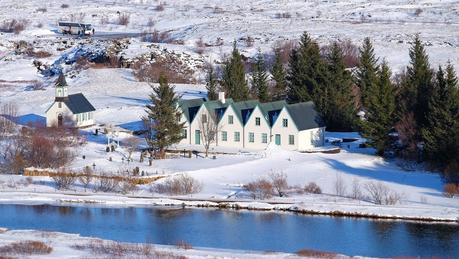 If you prefer the comforts of self-catering, there are so many to choose from, from apartments to log cabins, you will be sure to find something that suites for families needs.
Places to visit
Reykjavik
We adored Reykjjavik when we visited, it was unlike any other city we had visited. It a safe and clean city with a compact center that's simple to navigate on foot and provides easy access to nature. Locals are also very open to youngsters, you'll find a high chair in every café and see babies sleeping in their buggies outside on the sidewalk while their parents are inside. Icelandic people are incredibly friendly and very welcoming and always happy to help. Within Reykjavik there are museums such as The National Museum and Víkin Maritime Museum. And for a pit stop, Sandholt bakery and
Kaffitar at Eymundsson
bookstore on Skolavörðustígur come highly recommended. The bookstore is a perfect hangout for families who like books in combination with the Icelandic doughnut, kleina.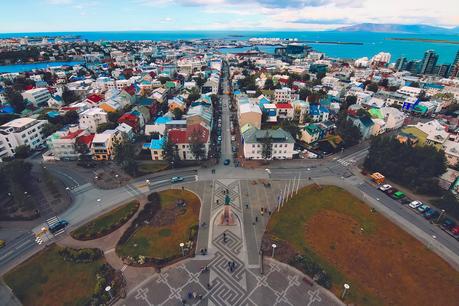 Horse Riding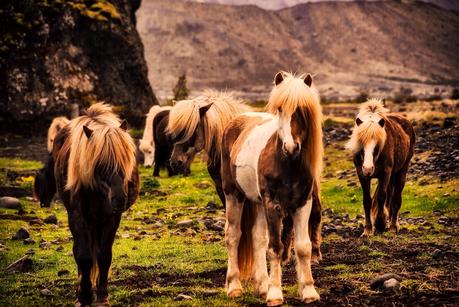 I remember on my Dad's very first visit to Iceland he brought me back on Icelandic horses. Since then I always wanted to see them. On our trip we were lucky enough to see them and I fell this is something my own children would absolutely love. The
Icelandic Horse
offers daily tours which range between 1-2 hours and are ideal for travellers staying in Reykjavík and surrounding. About a 10 minutes drive from the center.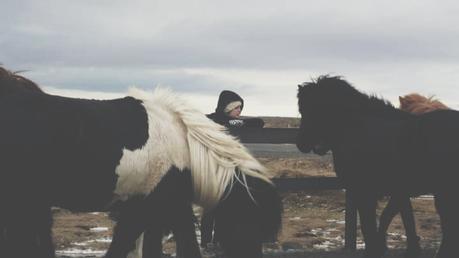 Me, 2008
South Coast Tour
No trip to Iceland wouldn't be complete without a trip to the Geysirs, waterfalls, and volcanoes. These can be all seen easily with the aid of hiring a vehicle. If you're adventurous and plan on taking a self-drive tour to access Iceland's highlands, then you'll need to be driving a 4x4 WD. It's worth noting that some of the roads in the countryside will be rougher, narrower, and far more hazardous than you are used to. Their country roads often felt like we were driving off-road (which we weren't of course)! The weather is another potential hazard and you should only hire a car if you feel confident in driving in such conditions. It's also important to mention that off-road driving is illegal in Iceland, as it damages the delicate nature, and is punishable with very high fines.  If you don't fancy driving then
tours of the south coast of Iceland
can be purchased, covering various combinations of attractions. For me, a trip to see these natural wonders are a must for children and adults alike. It's unlikely you will have seen anything quite like it and children can gain so much from these experiences. 
Blue Lagoon
The
Blue Lagoon
is a must-see, despite being a spa, its another natural phenomenon that just can't be missed. Children over the age of two are allowed to visit.  This indulging experience can be so much fun for kiddies. The joy of dunking hands into the gooey white gloop and then painting it on your body is pretty much every child's dream to get messy! A big bonus to this experience is that children aged 2-13 are free. This is an experience that you must pre-book, so make sure this is first on your to-do list.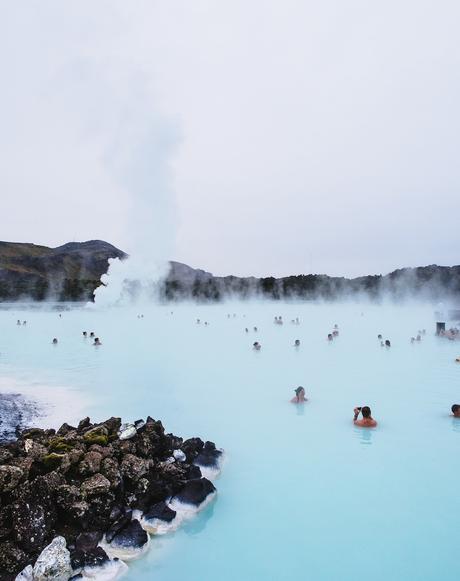 Reminiscing about my own trip has seriously made me want to re-visit with the children, I know it's a place they would love adore. It's time to get saving my pennies!
Mummy B xoxox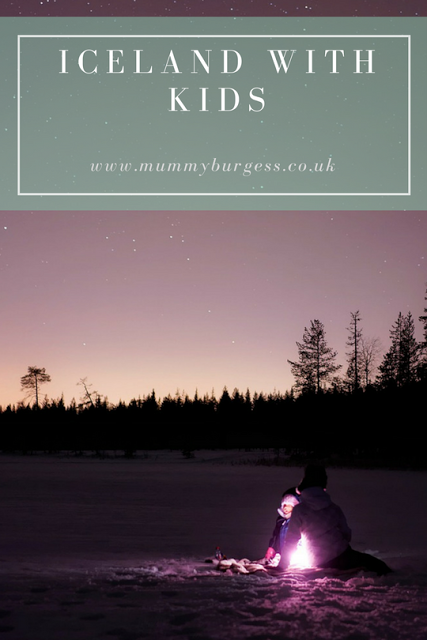 *Collaborative Post