The weekends would last longer.. Can I get an amen?
I have to start off with saying I had a GREAT weekend with B.  After a rocky Thursday, those days after of pure bliss are nice. :)
We had a jam-packed weekend too.  Friday as soon as I was off work I drove over to the park for one of B's nephew's ballgames.  After leaving there we went with his family out to eat.  Then he and I made a stop at Lowe's before swinging by my mom's to see Jenna for a few. 
See, told you jam packed.  And that was just Friday night. ha!
Saturday, I got up and went and picked up mom and Jenna and we hit some yard sales.  I wish I had something to show off or brag on, but it happened to be one of those "miss" days.  Sometimes yard sales are like that.  But we still had a good time just being together.  I hadn't gotten to see Jenna (except for that few the night before) all week so I missed that little stinker!
When we took her home, she went and dug out these shoes.  And y'all know I needed a picture...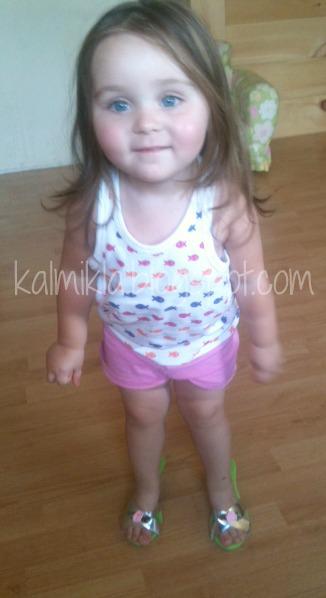 I referred to her as "Gypsy Wedding" the rest of the time I was there...
Not sure why? Well..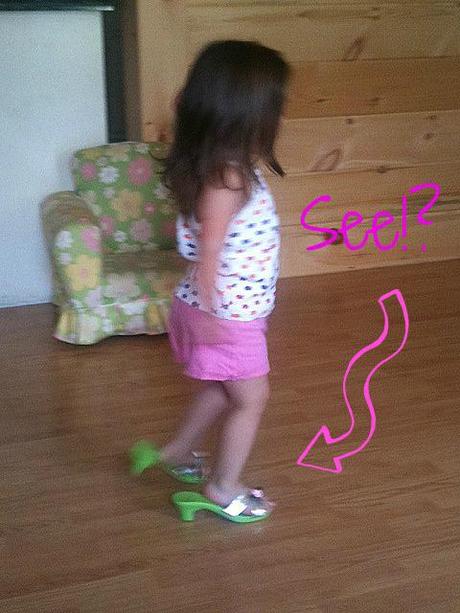 Yep, tell me she don't look like a kid off that show.
BTW- is anyone else obsessed with the Gypsy's like I am!?!?!
Saturday night was the tractor pull at Mercer!  I snapped a picture of me and B.  :) 
My baby gets into these tractor pulls. And I KNOW that makes my daddy happy to see someone else WANT to go like he does.  B scores major bonus points there!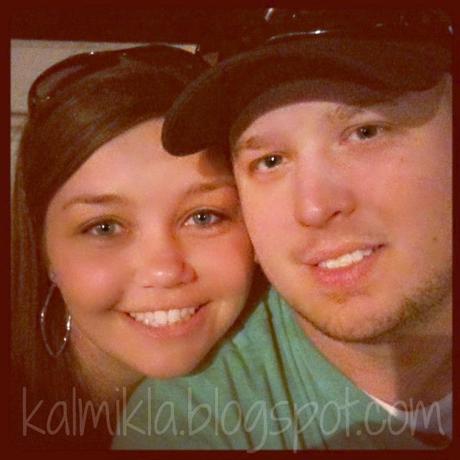 Sunday was a LAZY day for me. Since we didn't get home from the pull until late, B spent the night.  It sure was nice to have him there and have him to wake up to on Sunday morning.
Mom had text and said she didn't want to go to church, but instead get her house clean and ready. (We have family visiting this week) so I took the easy road and laid in my pajamas all day after B left.
And I may or may not have watched a whole lot of Gypsy Wedding, Say Yes to the Dress, and 7 Days of Sex... I love those shows!
This is how Reagan spent Sunday.. haha..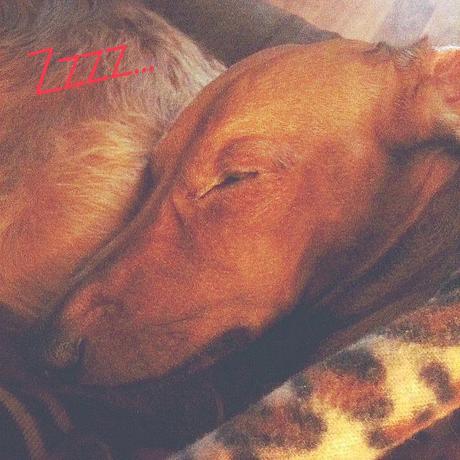 B text me that evening and asked me to go to dinner with him.  I was fully expecting to not even seen him last night, but seeing him and having a little mini date with him was nice.  Just what we needed to end a good weekend!  We had dinner, ran in Wal-Mart, then rented a movie and went home and watched it.
And let me tell you.. the movie.. The Girl with The Dragon Tattoo.  I'm just not sure what to say.  We didn't even finish it and I was lost from the first 5 minutes.   Not good to me.  Maybe if I read the book it would help!?!?!
Anyway, that was our weekend!  I'm looking forward to seeing my family this week and just enjoying the time we get since it's limited these days!  Hope everyone has a fabulous Monday!