Hello friends! Long time no post


I hope you are all well and crafting, and that you enjoyed your IHSWs!
And on that note, let's get down to it, shall we?
This weekend, I mostly worked on my quilt square for Sprite Stitch. It's the Shrine of Azura from Skyr– crap, it's raining and I have washing out…must go get it! — ahem, from Skyrim.
Here's how it looked on Friday:

And here's how it was on Monday: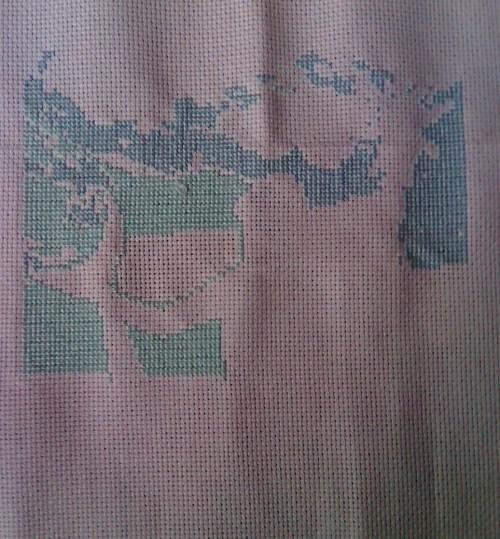 Lots of blues in this piece. Not as many colours as I normally go for, but should be nice anyway. Better order some supplies to get it finished!
Oh, it stopped raining. How annoying! *shakes fist at clouds*
I also did a little work on Rika. I have been forgetting to take photos when I do work on her, so I don't have a before and after for you this time. So I'll just show you what she looks like right now!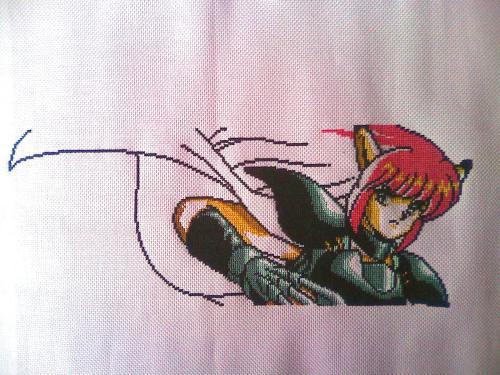 I added most of the pink a couple of weeks ago, so at the weekend I was really finishing that off and working on the skin tones.
And that was pretty much my weekend, except there were a few orcs and quite a lot of falling asleep.
I'm going to do a catch up post very soon, because I do have a bunch of stuff to upload and talk about. I really need to motivate myself to post more often, but I just seem to forget a lot!
Anyway, thank you for looking and see you again soon!
54.772841
-1.505108