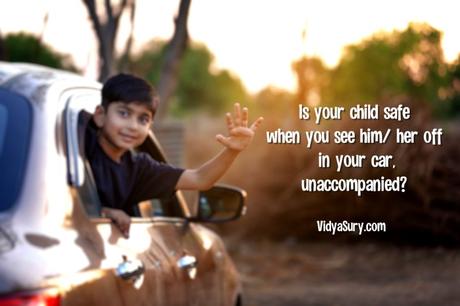 "My mother is elderly and not always lucid. Will my driver reach her safely at my brother's?"
"My driver has gone to pick my son up. They should have been back by now. Where are they?"
How safe is your family when you wave them goodbye after they get into a car?
This is one of the top most questions in almost every parent's mind.
For every parent, family safety is supreme, especially when it comes to young children and elderly parents. You wish you could be with them, always protecting them from danger. You wish you could keep a remote eye on them from the second you see the car pulling away, until the moment they arrive at their destination.
"I wish I could keep an eye on them"
With infants, you use baby monitors to keep track of them even if you hire a nanny. Then once they start school, you or someone you trust accompanies them to and fro. But as they grow up and become more independent, it becomes much harder to always keep track and you become that parent who's constantly looking at the watch and wondering whether your child is safe.
Even if you send your teen out with your own chauffeured car, how safe is she? What if she gets into bad company and you come to know only when it's too late?
It is a parent's inbuilt tendency to worry!
Whether it is sending your child or aged parent out, unchaperoned, in a chauffeur driven car, you can't help holding your breath until you know that they've reached their destination, safe. And I am willing to bet you prefer to video call them to know.
Driver woes - what's the solution?
Last month, one of our friends visited. In the course of conversation, she mentioned that she was looking for a reliable driver who could drop her kids to school and pick them up on time, and then also ferry them to their classes afterwards.
Big responsibility to hand over to someone, right? But she had a hectic job and so did her husband. How to find a trustworthy driver who was honest and punctual? Word of mouth usually works best in these cases. However, at the end of the day, only time will tell. She jokingly mentioned that she wished she could put a GPS tracker on her kids. We laughed. Later, I couldn't help thinking that it was probably a good idea!
Another friend mentioned how his disgruntled driver, bugged over some minor issue, took off with his car for the entire day, turning up only late at night and acting arrogant about what he did. Unsurprisingly now, they too are looking for a new driver.
And then there are these news about child molestation, driver misbehavior, the elderly being hurt, sexual assault on women, and substance abuse. No wonder it is terrifying to send someone off alone in a car with a driver not being able to keep track of what's happening inside the car.
There's this friend who has a really nice driver, well-liked by the entire family. But the thing they just can't control is the fuel pilferage. They are hesitant to let him go because, other than this lousy habit, he's a very good driver. How long can this go on for, though?
I have to confess that I would think twice before letting my child go alone anywhere with a driver. My cousin has made it a policy to accompany her kid everywhere-whether it is going to tuition classes, sports practice, party at a friend's, etc.
Family safety - what parents expect
Let's look at what a parent would expect in terms of family safety: keeping their child and elderly parents safe, when they depend on a car with a driver.
- that their child should go to school/class/friends' outing and come back safe.
- that when their aged parent(s) has to go somewhere, they must be transported with kindness and brought back safe.
- that the child should be honest and not get into substance abuse.
- that the child should not be trapped by strangers.
- that he/she should not become the victim of any kind of abuse or bullying.
- that the driver should be well-behaved, honest and do her/his job sincerely without misusing the car or over speeding or showing road rage.
And more-depending on the situation.
What if there was a device to keep family safe?
What if there was a way to keep one's family, particularly children and the elderly safe when they travel alone with their chauffeurs and drivers? What if there was a way to watch them in real time with alerts on route deviation? Get real time updates from the moment they leave until they reach? This would also prevent drivers from tampering with the device or other "out-of-line" behavior as they will be aware that they're being watched.
Imagine breathing peacefully knowing your loved ones are safe and happy.
Isn't that what we really want at the end of the day? Family safety?
What do you think?
What do you do to keep your family safe?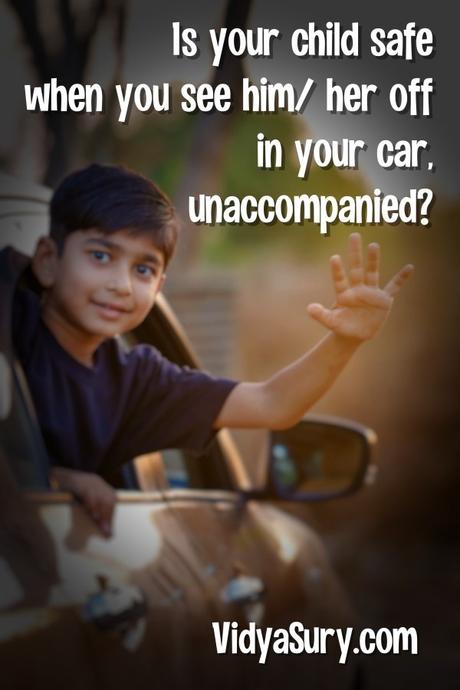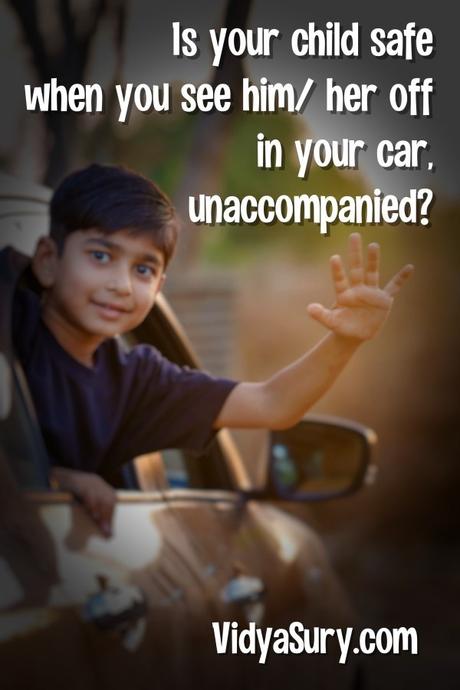 Family safety first!