Supposedly the most anticipated collaboration ever, Parisian fashion icon Isabel Marant created both woman and man collection. 
I believe the pieces are typical Marant, very Parisian and tough chic, but some of them are just not too much of my liking. But I'll admit I'd wear some. :)
The collection is available as of November 14th, worldwide.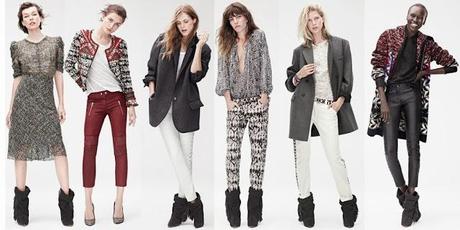 The whole collection can be seen here.
What do you think of the collection? A hit or a miss?