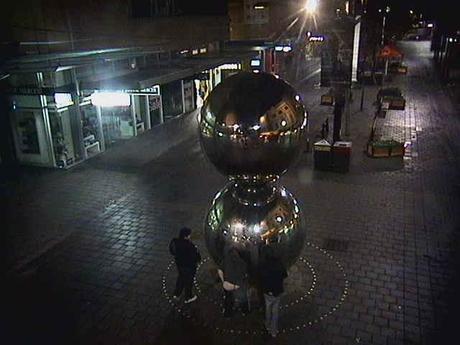 It started as a friendly wave, and then… wth?
But this Texan sends a "WOO-HOO!" to the trio of dark-clothed dags who dropped their daks in Rundle Mall (Adelaide, Australia) to give this unsuspecting sight-seeing sheila on the topside of the world a couple of glowing half moons. My little boy thought it was a gas, as well.  We were just looking for a sunset in Oz — honest!
They must have believed the video camera was for surveillance and wanted to put on a show for security.  Not one to grizzle, though, I rather enjoyed it, as I'm no wowser. STREWTH!!! Still L-ing-OL  I really hope they see these captures!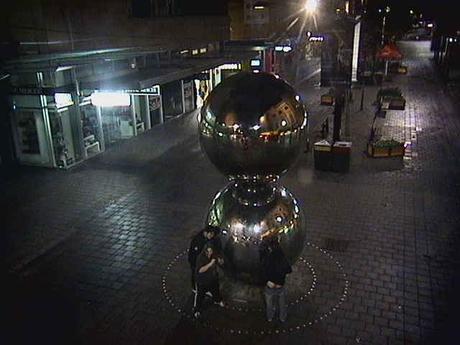 *Captured on my Nook with the iSpy Cameras app. Best 99 cents I spent this week.