Our back garden will need some work, we've known that ever since we moved in. The bricks surrounding the step up to the grass are broken and coming away from each other and it sort of looks pretty untidy and it's also quite dangerous, especially having a toddler who is going to want to run around out there in the summer! And today whilst sweeping up, I ever so slightly moved a sandpit/swimming pool that we have out in the garden which was next to the brick wall and part of the brick wall fell down completely - not good and not safe! And so I think that even though we're saving for hopefully an attic conversion, we may have to somehow look at affording for some work to be done in the garden out the back ready for summer when Ethan will no doubt be very eager to get out there for a run about. 
I've always loved the idea of decking and Adam does too so today I hit Pinterest and sites like Arbor Deck looking for some inspiration and modern garden ideas. I really like the look of timber decking boards but I'm still open to suggestions at this point. All we know is that we don't want anything too expensive, just something that will be perfect for BBQ's (the veggie type obviously) and little get togethers in the spring and summer time. Here are some different decking ideas Ive found and love: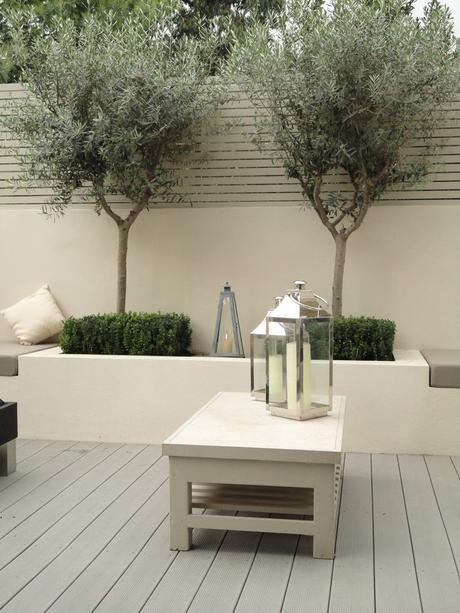 [Photo from Pinterest]
I absolutely love this! It's so modern and yet rustic - it's totally my sort of style! I honestly would be thrilled to have a space in my back garden like this! The grey-brown decking is gorgeous!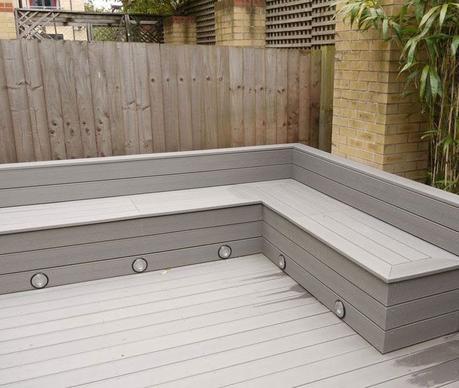 [Photo from Pinterest]More grey-brown coloured decking again. It's stunning - I really would love this. I also really like the lights that have been in built and the fact that they've managed to create seating space too!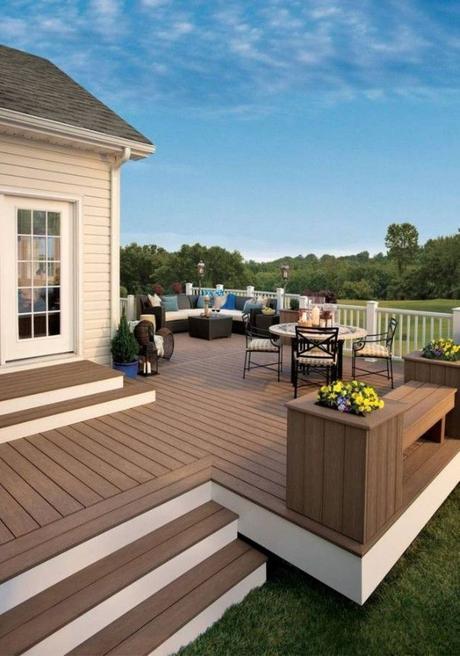 [Photo from Pinterest]It's the use of different colours that attracts me to this particular style of decking. It's made the already modern looking decking look even more contemporary I think.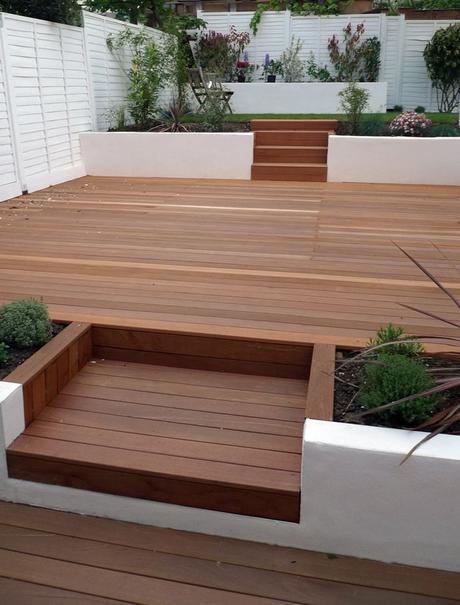 [Photo from Pinterest]I really like this picture as inspiration because of the use of decking on different levels. Our back garden isn't level and so it's nice to get an idea of how decking works when it's used to step up or down. 
Do you have decking in your own garden? And if so would you recommend it? 


 
 FACEBOOK  | TWITTER | INSTAGRAM