James Halat was born in Paterson, New Jersey, and now lives in Tokyo. Before moving to Japan, he lived in New York City and Philadelphia. As an accidental resident of Japan, he has come to see the world differently, and his love of writing rekindled. Whether his books are set in New Jersey, New York, Philadelphia, or Tokyo, the narratives are filtered through the lens of an outsider, not looking in so much as looking around. Always looking around. (From Amazon profile.)
Welcome, James Halat.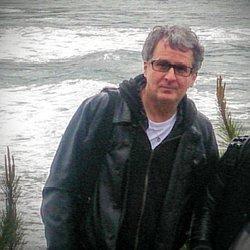 Your real name and pen name?
My real name and pen name are the same: James Halat
Please share some of the best memories of your childhood
I think my fondest memories are as a young child standing on the beach down the shore in New Jersey, the salt air, looking hard for the Eiffel Tower on the horizon. Oh, and that time, at the age of 7 or 8, I take a copy of Who's Afraid of Virginia Woolf from the shelf at a friend's house, thinking it a children's book, and, while not fully understanding what I am reading, being slammed by the emotional violence.
About your education?
The most significant thing I can say about my education is that there are only two "teachers" from kindergarten through graduate school that stays with me, stay inside my head.  Both of them have encouraged me to write in their own way, and to look at the world, really take a look.
James Halat on Career
What career did you plan during your education days?
I have never been career oriented. I don't get the concept. Or perhaps I should say the concept has never touched me in any meaningful way. For college, I picked a field that would require a minimum of interaction with other people: engineering. For work, I have done mostly information technology jobs, which also affords me the solitude I seek.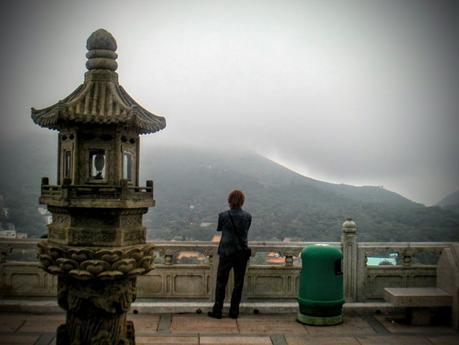 What languages you can speak and write?
I am a native English speaker, and I know Japanese at a basic written and conversational level.
What is your biggest source of inspiration in life?
The way my mother survived the 50s, 60s, 70s society that was against her taking control of her own life. She not only survived. She thrived. A flower among the rocks.
What hurts you most in this world?
The rank dishonesty that is self-applauded every day by a deeply self-righteous world population absent any sense of irony that might make it hurt less.
What is the biggest challenge you have faced? How did you overcome it?
Growing up gay in the 60s and 70s, absent a healthy environment, a supportive community in which to develop. I'm not sure this is something you overcome. I write about it. That helps to a certain extent. I don't know if it is easier for most kids nowadays – with access to the internet, more information, positive role models – but I sure hope it is.
If you had to live a day of your life as one of the living or dead personality, who would it be and why?
Albert Einstein. To experience a mind that envisions what has yet to be imagined, and the ability to make it real.
James Halat on genres
What is your favorite genre and why?
I prefer literary fiction over genre fiction. These terms appear to have different meanings for different people, so I will try to explain what I mean by literary fiction:
In literary fiction, anything goes, the author can freely experiment with voice and style;

Character (or voice) usually comes before plot;

Deeper social meaning tends to emerge;

The words and style tend to make it a pleasure to read (as opposed to, say, an action driven page turner, where the action makes it a pleasure to read).
That said, I do love the genre of magical realism as applied to literature in the way that Haruki Murakami does it. And he does it so well.
When did you start writing? What is the purpose of your writing? Which of your work has been published so far? Would you like to share a synopsis of your work?
I started writing seriously in graduate school. It took me a long time to find a voice and publish. I now have three indie gay lit novels on Amazon. I guess I would have to say the purpose of my writing is that I feel I have something to say that I haven't seen in the books I have read so far.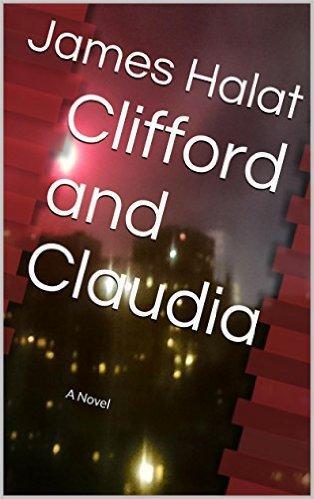 What are your forthcoming writings?
I am currently working on my fourth novel.
James Halat on writing
What genres you write in and why?
Overall, as I stated earlier, I prefer literature. I'm interested in how people survive in basic circumstances, in social situations, how they get through the day. I like the challenge of finding a voice that comes off the page. To that end, one of my books incorporates magical realism. It serves as a buffer of detachment in what has been described as a "constantly moving, unrelentingly challenging, bemusing, amusing, hurtful, charming novel" by one reviewer.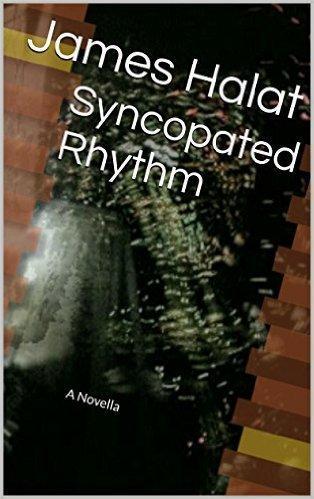 What keeps you motivating towards writing?
The act of writing itself inspires me. Facing the page alone. Finding a voice and rhythm that comes back at me. The satisfaction of being surprised at times by what I have written.
If Writing a Book is taken as a project, What are the key essentials you take care of in Project Management?
I don't follow what seems to be the generally accepted approach to writing a novel: outline, plot structure, clear character arcs, etc. I start with a few words and see where they take me. Now that I am self-published, I think about things like book covers, descriptions, and marketing. But to me, these have nothing to do with the writing process itself. I'm still working on how to approach these "non-writing" aspects of writing a book.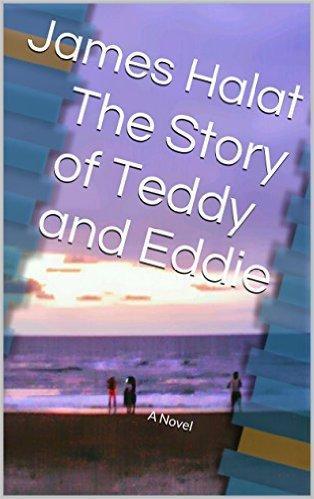 James Halat on Planning
How do you plan, schedule and monitor your writing commitments?
My writing commitments are only to myself. I let the process determine the outcome. I never schedule or force myself to write. It comes when it comes.
What are your future plans?
To keep writing. To try to rearrange my life so I have more time to write. Not sure how to do that yet, but it's been something I've been thinking about.
What is generally your preference in reading – a paper book or ebook? And why?
Ebooks. I can carry all of them with me. As a matter of fact, I love to go back and re-read parts of books I have read. I have no special attachment to holding a book in my hand. And I like the idea of cutting back on paper and ink for the environment.
What four top most things you take care of while writing a book?
Spare, precise style

Rhythm and flow of the words

A clear voice

Allowing the process to dictate characters, content, direction, length, etc.
How much real life goes into a fiction writing?
For me, all aspects of my fiction are related to real events in my life to some extent, sometimes my own experiences, sometimes things I observe from a distance or hear about from a conversation. Even when my writing moves into the realm of magical realism, what I am left with are real experiences weaved into fantastical settings.
James Halat on Imagination
Is a high level of imagination important to have for an Author?
I think that imagination is an integral part of writing.  One requires imagination to write about one's own memories, to fill in the details that have been lost, or even to simply accept memories as accurate records of events. Whether a high level of imagination is required I think depends on how far you want to move away from your own idea of reality.
Your dream destination on Earth?
I'm here. I came to Tokyo by accident 16 years ago and have never wanted to live anywhere else. Why? I am asked that question frequently, and I can't find the answer. It just is.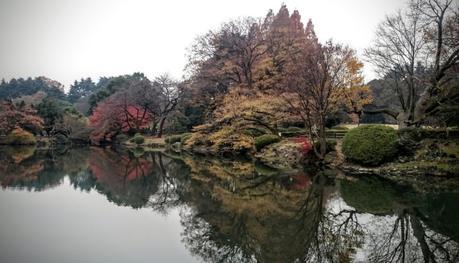 Your origin of birth and other countries you have visited/ stayed. What best things you liked in these countries around the globe?
I was born in New Jersey, just outside of New York City. In fact, I drove across the continental US twice, been to Hawaii, have a limited exposure to Europe (England, Italy, The Netherlands), traveled to various parts of Japan, and have visited a handful of countries in Southeast Asia (China, Korea, Thailand, Laos, Hong Kong, Macao, The Philippines). I am always pleased when I visit a new place. Different worldviews provide different atmospheres, tangible differences, new food for the mind, new food for the palate. Good food (for the mind and palate) is one the true pleasures of life.
Favorite time of the day?
Middle of the night.
Your zodiac/ sun sign?
Capricorn.
James Halat on Favorite Color
Your favorite color and why?
That blue-green color of the Atlantic Ocean off the coast of Fire Island in the summertime, where the waves are translucent just before they collapse onto the shore. Nothing is more beautiful in the moment.
What is the last book you finished reading? What is the current book you are reading?
Last book: The Wind-Up Bird Chronicle by Haruki Murakami
Current Book: Colorless Tsukuru Tazaki and His Years of Pilgrimage by Haruki Murakami
Your favorite book and why?
It's a three-way tie:
In Cold Blood by Truman Capote. Perry Smith is the most interesting voice I have encountered in literature;

Who's Afraid of Virginia Woolf by Edward Albee. The emotional violence of a deeply disturbing marriage comes flying off the page in equal parts vitriol and dark humor;

Kafka on the Shore by Haruki Murakami. It is a masterpiece of magical realism weaved into literature.
Your favorite movie and why?
Another three-way tie:
The Unbelievable Truth directed by Hal Hartley. A movie only means something to me if I walk away with lasting visual memories, even if the scene is just a couple of people shoving each other in the street of a quiet suburban neighborhood;

Donnie Darko directed by Richard Kelly. A real life immersed in a fantastical story that leaves the mind and the eye overloaded with lasting visual and mental images;

Goodfellas directed by Martin Scorsese. Lasting visual memories in the story of a person caught up in a closed society with the illusion that what he is doing somehow makes him free.
James Halat on Food
Your favorite food?
Yet another three-way tie:
Japanese (Dishes from all over the country, including Okinawa, where the people don't consider themselves Japanese);

Thai (Pad-Kaprao, Pad Thai, Curries);

Italian (Southern Italian tomato based dishes).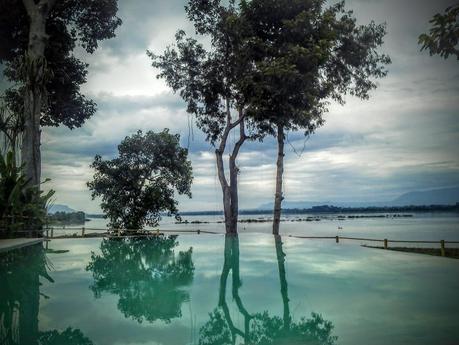 What is the force that drives you?
The moment. The moment is the only thing that matters so long as you don't use it to take the moment away from other people.
What comes to your mind when you think of India?
I think of western imperialism. Gandhi. I think about great food. I think about the intelligent and kind people that I have worked with over the years.
What three words come to your mind for each –
Technology (Convenience, Access, Destruction)
Life (Childhood, Memory, Detachment)
God (Death, Silence, Prayer)
Humanity (Failure, Hope, Uncertainty)
Terrorism (Violence, Hate, Retribution)
Racism (Oppression, Fear, Power)
First thing you do in the morning after waking up?
No set routine. Sometimes I stay up until morning.
The last thing to do before sleep?
Turn off the lights if the sun is not already up.
If one fine morning you wake up and find your sex changed to the opposite, what will be your first reaction?
Hey! I still like men.
State your signature line/ tagline/ best quote
A simple passion. To live in a world meant for other people. And write about it.
The last line of your autobiography would be…
And I think I can never leave this place
The title of your autobiography would be…
Syncopated Rhythm
(Caveat: My first book is called Syncopated Rhythm and this is the last line it, but it is not my autobiography. But I might borrow these if I ever write one.)
James Halat: An Author Interview
Links & other relevant details:
Syncopated Rhythm : A Novella
Kindle Edition
Published on Apr 18, 2015, by James Halat
ASIN: B00WDIZO9O
Link: http://www.amazon.com/dp/B00WDIZO9O
Paperback Edition:
Published Oct 10, 2015, by CreateSpace Independent Publishing Platform
ISBN-13:  978-1515155621
ISBN-10:  1515155625
Link: http://www.amazon.com/dp/1515155625
Clifford and Claudia : A Novel
Kindle Edition
Published on Jun 16, 2015, by James Halat
ASIN: B00ZVBU84Q
Link: http://www.amazon.com/dp/B00ZVBU84Q
   Paperback Edition:
Published Oct 10, 2015, by CreateSpace Independent Publishing Platform
ISBN-13:  978-1517659004
ISBN-10:  1517659000
Link: http://www.amazon.com/dp/1517659000
The Story of Teddy and Eddie : A Novel
Kindle Edition
Published on Sep 26, 2015 by James Halat
ASIN: B015VBVADS
Link: http://www.amazon.com/dp/B015VBVADS
   Paperback Edition :
Published Oct 10, 2015, by CreateSpace Independent Publishing Platform
ISBN-13:  978-1517659028
ISBN-10:  1517659027
Link: http://www.amazon.com/dp/1517659027
Twitter handle: @jimjimtk
Twitter page: www.twitter.com/jimjimtk
Facebook page: www.facebook.com/james.halat.author
Goodreads author page:  www.goodreads.com/jameshalat
Amazon link: www.amazon.com/author/jameshalat
My Blog: www.jameshalatauthor.blogspot.com