Text
Jean Paul Gaultier Fashion commentary
So as Haute couture week draws to a close, Jean Paul Gaultier stuns us all with the beauty and elegance of ballet for his Haute Couture fall 2011 collection.
A diverse collection with a large colour pallet embraced feathers and leather as a main theme. Staying true to his typical style but bringing a new freshness and wearability to his work. I have to admit that I am not always a fan of the outragious look that is Gaultier, but i can always appreciate his attention to datail, the pattern cutting and creativity that goes into each piece. So today I bring you some of my favourite pieces from his latest runway show.
Left: 1920s draping with feather collars brought a sensuality without being overtly sexy & Right: tutu skirts with jackets buttoned to the neck, introduced an innocence - my favourite look from the collection, this skirt would be a fantasy for me. In all I think he captured a bit of every woman here.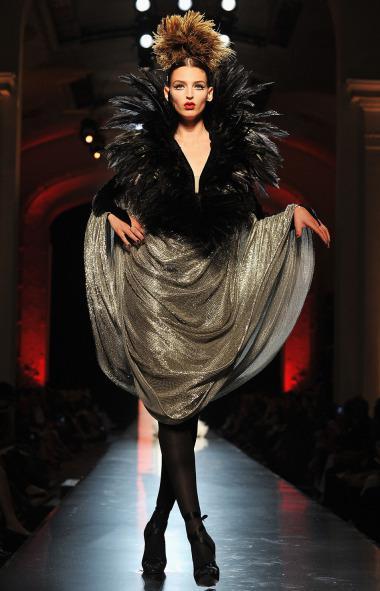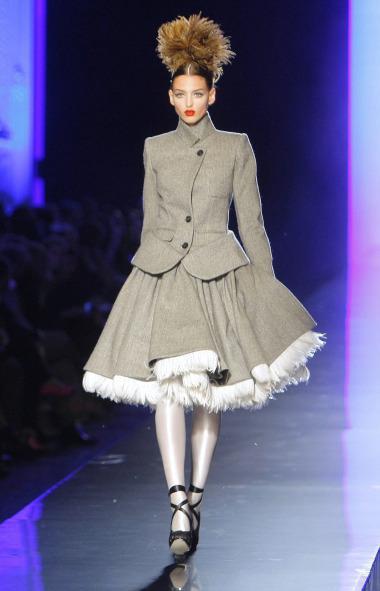 I was particularly impressed by the menswear on show, including the feather & fur coat and even the outfit on the right here - but i would exchange the bottoms for real tailored trousers - lace on men just doesnt do it for me.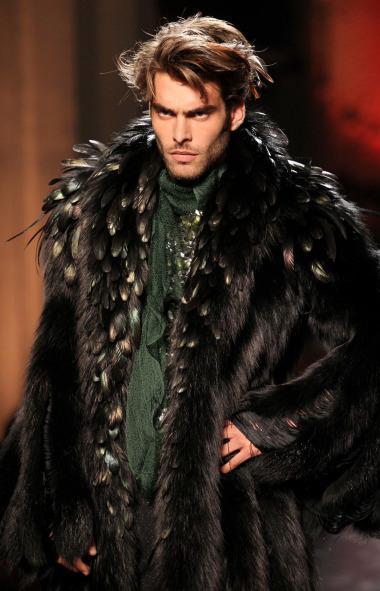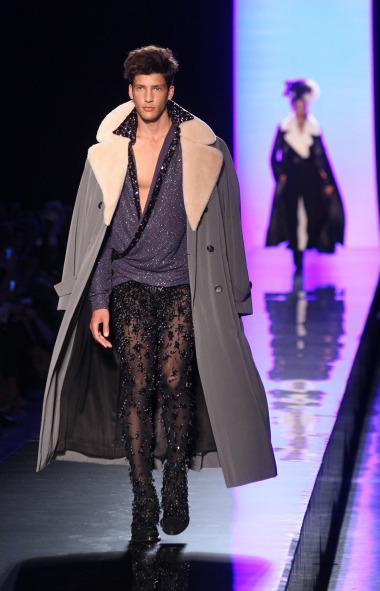 Harking back to the 90s Gaultier created a corset of tropical bird feathers, reminicent of that magnificent jacket for which he is so famous.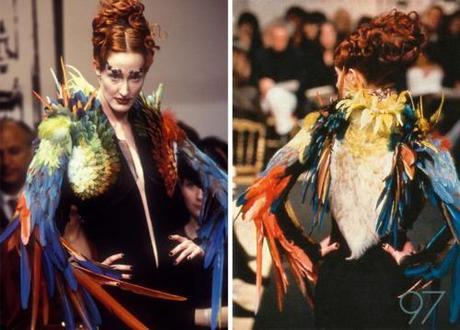 Above: 1997 Bolero by Gaultier. Which I have seen in the flesh here in Paris along side some of my other favourite pieces from Fashion history.
Below: 2011 Haute couture Corset by Gaultier.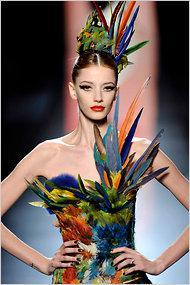 Photos & reports courtesy of: the polyglot, the globe & mail
xoxo LLM