Kairali Ayurvedic Treatment Centre Delhi is around 6,000 sq ft in area. It is isolated from the hustle and bustle of Delhi, one of the busiest metros in the country. The Centre is situated at D-120, Andheria Modh, New Delhi – 110074. If you are going by metro, drop at Qutab Minar metro station and you will have to take an auto. If will be a little difficult this way. It is better to take a cab or go by your own car. It will be more convenient for you. If you are coming from Andheri Modh side, cross Qutab Minar metro station towards Chattarpur metro station. After crossing Qutab Minar metro station, there will be a traffic light. Cross this traffic light and within 100 metres you will find a small temple on your left. It is Hanuman Mandir. Take a left turn adjacent to this temple.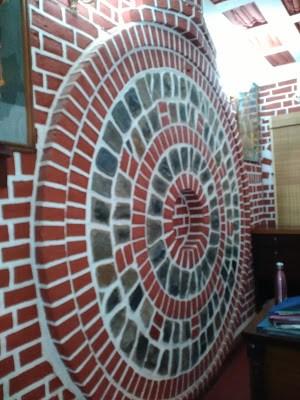 You will find Kairali signboard. Soon you will find the single road divided in two. Stay left. There will another fork. You have to stay left. On your right, you will find this peaceful location Kairali Ayurvedic Treatment Centre Delhi. On the international arena, it is situated in 8 countries. It is about to open in Germany. I had a first-hand experience of Abhyangam four handed therapy at Kairali Ayurvedic Treatment Centre. The place is completely peaceful. It has a great ambience. I found a high level of discipline here. A lot of high-profile people from politics, business and entertainment keep visiting here for rejuvenation and health-related treatment in a natural way. The moment you enter you meet the center head sitting at the reception area. Just opposite to it is the Kairali Ayurvedic store where you can buy various products. On the left is main massage area.
Kairali Ayurvedic Treatment Centre Delhi is a part of Kairali Ayurvedic Group
On the right side after entering Kairali Ayurvedic Treatment Centre is a seating area for guests, customers and visitors. The center in Delhi is almost three decades old and is well known for Ayurvedic therapies, treatments and massages. I had a fabulous experience. The 45 minutes reminded me of my childhood. The first section you have to visit is the change room and locker room. Well designed place. You have lockers. Put all your clothes in this including your wallet and mobile phone. Lock the cabin and keep the key with you. Put off your shoes and put on a sleeper provided there. The moment you cross the main reception area, inside you feel in an entirely different world. Your next room is where you will spend your precious 45 minutes. I had Abhyangam 4 handed therapy.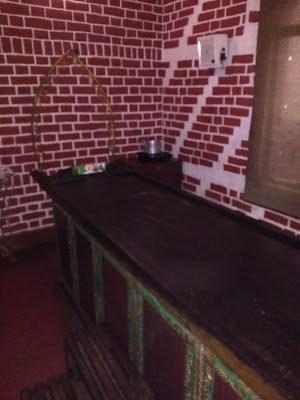 Abhyangam Four Handed Therapy is a unique treatment at Kairali Ayurvdeic Treatment Centre. There is a long wooden bed. During the massage, you will feel completely drenched in the herbal oil. Starting from your head, the massaging is for the whole body. They apply a special herbal oil from your head to toe. You have to sit initially and later lie down both sides. In fact, it gives you an entirely different kind of experience. As a matter of fact, you can contact me for a special discount in Kairali Ayurvedic Treatment Centre Delhi or any of their domestic or overseas locations.