Video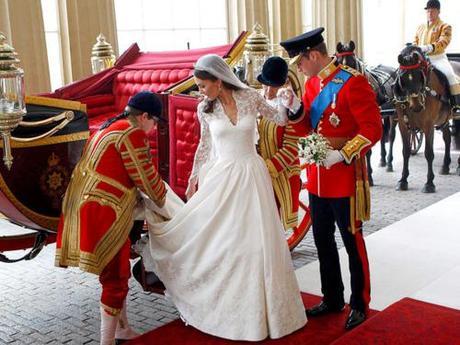 front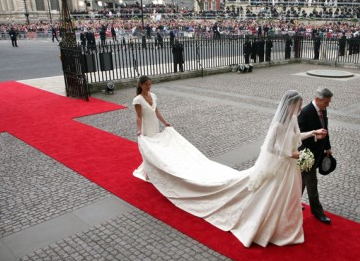 the loooong train at the back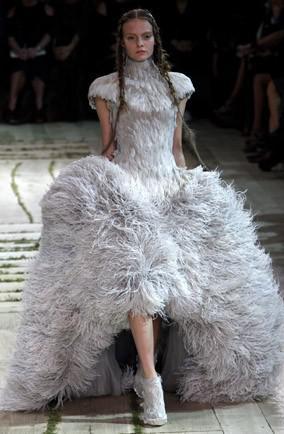 this would be more like it!
KATE MIDDLETON WEDDING DRESS
Ok ok I know im a bit late N' all  but give me a break im in France, and i didnt even watch the wedding cos i was working; though i would always find something better to do than watch some celeb god knows who's wedding on TV - i dont even own a TV!
Anyways to the point: I finally got curious as to exactly what her dress did look like. Ive been hearing rumors for months that it will be this designer, or that (& on Friday my Facebook was jam packed with messages about how stunning the dress was) but when i heard the name McQueen, i thought "hmm interesting… A royal wedding with an unusual twist. McQueen renowned for there beautiful, decedent, fantastical creations, this should be worth a look."
But alas it was not. I just this minute googled the dress and almost burst out laughing!
All those months of hype, all those magazine articles trying to determine what shed wear, the flags were flying high for the McQueen dress and that was it??? a classic white puffy thing, long train and lace sleeves? give me a break! Why did they bother wasting all those man hours writing on the topic? why waste all those artful couture talents on a classic dress that any celeb could just as easliy have had made by Vera Wang? It was hardly innovative & inspiring was it? It wasn't a patch on the Vivienne Westwood wedding dress worn by Carrie in Sex And The City (and i didnt like that dress either).
(BTW i am in no way putting Vera Wang down, they create stunning, well made dressed but usually very classic, the exact opposite of Alexander McQueen).
I know i probably stand quite alone in my views, but i stick by my opinion. The girl is pretty, the dress was pretty, but was it a disappointment?? YES IT WAS.
xoxo LLM
(Source: thehollywoodgossip.com)