My mid semester break for the semester is coming to an end now. I spent the first half of my break writing a bit of my thesis and carrying out experiments for my final year project.
A while back, I came across this article about Nasi Lemak flavoured ice cream by Skream Softserve and I've been wanting to try it. It is located in Alor Setar, which is about an hour and a half drive from my campus in Nibong Tebal. But you don't just drive 80 miles for ice cream, at least WC wouldn't allow that. Haha.
So I suggested a day trip (more like half day trip) to Alor Setar and WC agreed! I titled this post Kedah 1.0 cause I may visit other parts of Kedah in the future. Alor Setar is the state capital of Kedah, also the second largest city in Kedah after Sungai Petani, Kedah.
I did a little bit of research and planning prior to our day trip, the internet was my sole reference. I guess if you knew locals there would be more recommended places to go to (?). This post is my version of what to do in Alor Setar / what to eat in Alor Setar. 
WC and I left campus around 8.30 am and grabbed McD's at Autocity for breakfast. Our first stop was Tun Dr Mahathir's birthplace / Rumah Kelahiran Mahathir Mohamad.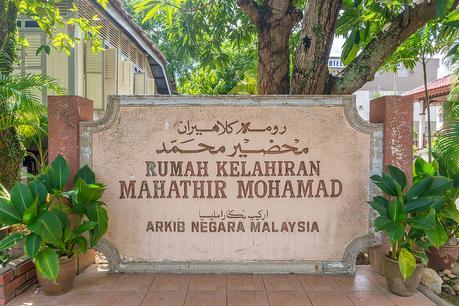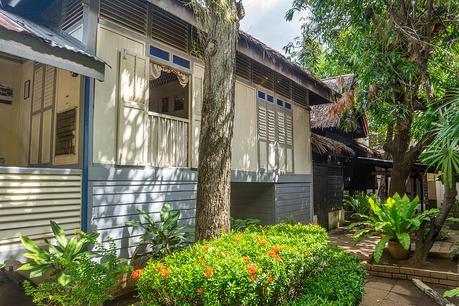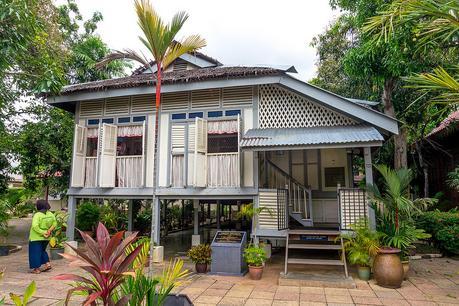 From the name of this landmark, I assume that his mother gave birth to him in this house and not at a hospital. There were several attap dwellings around his home, there was an office, a hall, and two of them were exhibitions.
This landmark was a pretty good place to visit. It gave us an insight into the younger days of our fourth and longest-serving Prime Minister of Malaysia, from his school days to his career as a doctor. There were even trivial answers to why his name, children names and (some of) his siblings starts with the alphabet 'M'!
His home in Alor Setar has since been labelled as a historical building and restored by the National Archives in 1992. This landmark opens 10 am – 5 pm daily (closed on Mondays). Take note that you have to remove your footwear before entering the house of any of the exhibitions. Entrance is also free of charge and there is ample parking spots!
Fun fact: WC helped a family whose manual car couldn't start.
Location: No. 18, Lorong Kilang Ais Off Jalan Pegawai Seberang Perak, Kedah, 05000 Alor Setar, Malaysia
Next we went to Wat Nikrodharam, the only place of worship we visited, a significant Buddhist shrine in Alor Setar.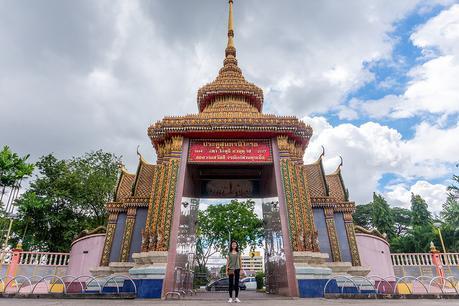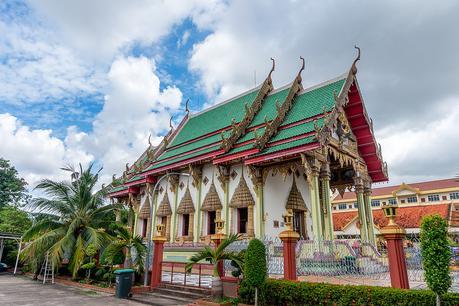 Wat is a Buddhist monastery or temple (in Thailand, Cambodia and Laos). The architecture of this temple reflects strong Thai influence and minor Chinese motifs. We didn't exactly enter the temple, we just explored the outer grounds of the temple. It was a beautiful sanctuary, with a couple of old, kinda sickly looking stray dogs hanging around. They don't bite or come near you so don't worry.
There was also this room (I think) where there were a few waxed figurines of monks at an altar! It was pretty realistic and for a moment I had to double check with WC if it was real. We concluded that it was fake, but it just might be really really still monks. They were kinda creepy though.
Location: Between Jalan Telok Wanjah and Jalan Stadium, next to the city's primary roundabout.
After the short visit to the temple, we headed to No. 8 Curry House for lunch. It may be called curry house, but it's not your typical mamak. Initially we couldn't find the place, either there isn't a signboard or we didn't see it. But it's not hard to find if you know what it looks like.
If you see a woody, brick-y dark brown architecture with lots of plants around it, that's the one. There's a few parking spots in the compound of the restaurant but most people just park by the roadside. So WC and I went in and we found a spot to sit, and we waited for a moment, no one served us. Haha.
You have to go to the counter to order your food, and then they will serve you. This place is famous for its fish head curry, so we ordered that, some mutton curry, and some long beans.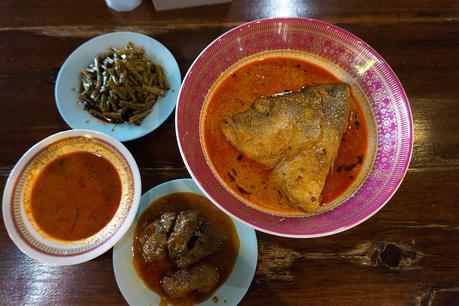 I'm usually not a big fan of fish dishes but I thought that the fish head curry was great! Even the mutton and long beans tasted good. It was a satisfying meal for me. We weren't charged for drinks so I assume that they give out free flow of beverages. They only have three choices of drinks – herbal tea, Chinese tea and table water.
Our meal costed RM 37 – fish head curry (RM 29), mutton curry (RM 3), long beans (RM 3), two servings of plain rice (RM 2). WC and I thinks that we got undercharged for the mutton curry, mutton ain't that cheap.
Location: 8A, Jalan Lumpur, Off Jalan Putra, Alor Setar 05100, Kedah, Malaysia
Once our tummy was filled, we went to Pekan Rabu at Ukir Mall. Although Pekan Rabu literally means Wednesday (rabu) Market (pekan), it is open all week long from 9am to 7 pm. I read that Pekan Rabu sells a variety of items from tidbits to handicrafts so I had high hopes for this place cause I love food and crafty stuffs.
However, I was let down. Haha. There was just a short stretch outside Ukir Mall that sold tidbits, and there wasn't much variety, mostly repetitive. Inside Ukir Mall, I think 80% of the stall sold Muslim clothing while the other 20% were rattan crafts and other miscellaneous stores.
The atmosphere there was pretty still, I was expecting it to be more like Central Market / Pasar Seni of Kuala Lumpur. Haha. Nevertheless, the tidbit vendors there were nice. They allowed us to sample dodols and bahulus before purchasing them. We bought RM 10 worth of dodols and RM 10 worth of bahulus. They were made fresh and fresh dodols and bahulus taste amazing!
Location: Ukir Mall, Bandar Alor Setar, 05000 Alor Setar, Kedah, Malaysia
Next we went to the one the most prominent landmark of Alor Setar, the Alor Setar Tower / Menara Alor Setar. It serves as a telecommunications tower and also a tourist attraction. Our tickets costed RM 9 per pax. We were the only ones there when we went around 1.45 pm.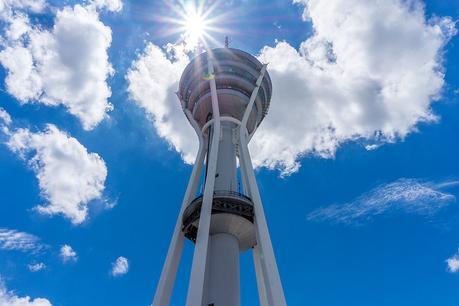 This tower is 165.5 meters tall but the observation deck is only at a height of 88 meters. So we were just slightly above half of the entire height of the tower. It was a beautiful afternoon and we had a clear view of the city with some clouds dotting the background.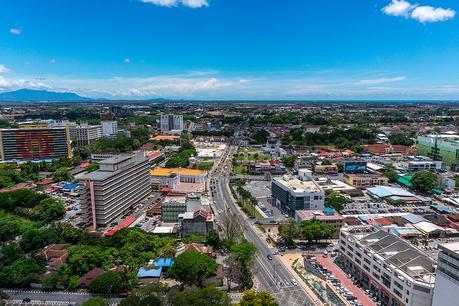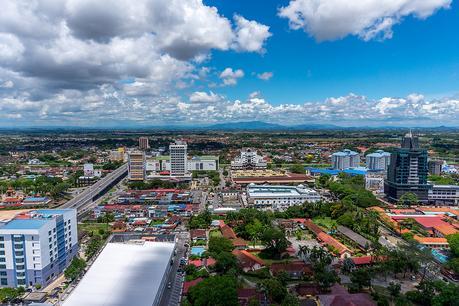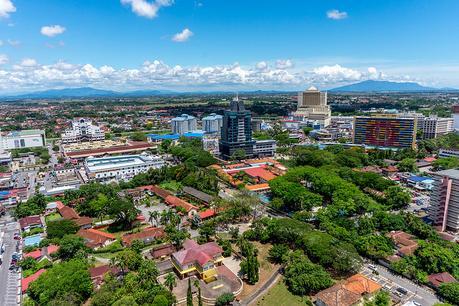 On the observation deck, there were Nikon binoculars which are free of charge to use.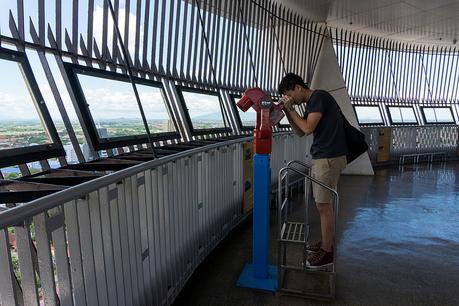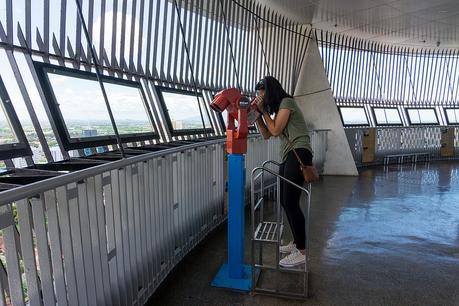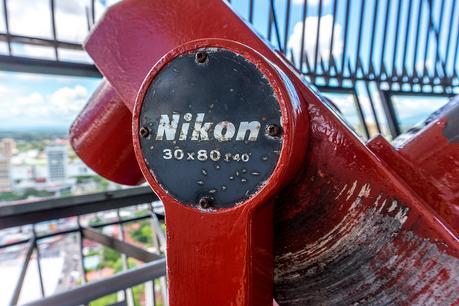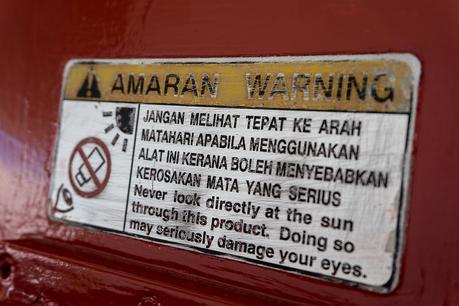 We spent quite a long time up there, taking photos and timelapse videos. That was the only photo of WC throughout the whole trip. Haha. There were also some stalls at the entrance of the tower, but most of them were closed. Maybe because it's a weekday and there weren't any crowd.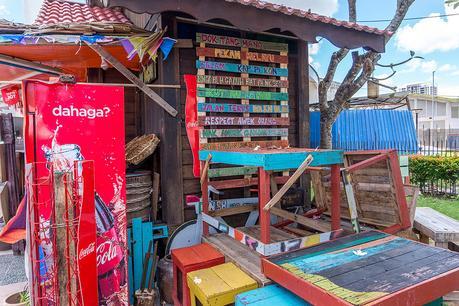 Check out this timelapse of Alor Setar Tower and its surroundings!
Location: Lot 99, Lebuhraya Darul Aman, 05100, Alor Star,Kedah Darul AmanMalaysia.
Our next stop was the Kedah Royal Museum in which we had some trouble finding because there was some ongoing construction at its main entrance. it was mid of the day and we were the second batch of visitors. The lady security guard there was really friendly and helpful, she even spoke good English!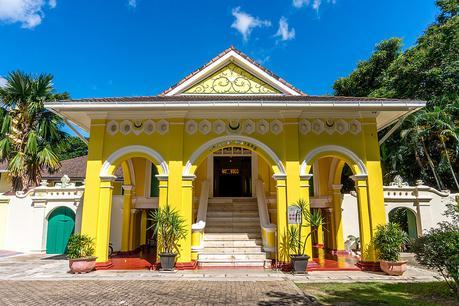 The museum is also in the form of an attap dwelling. It is bigger than it looks. In it there were artifacts from the Sultans of Kedah, and also some interesting trivial facts. We had a pretty informative time I would say. Haha. The current Sultan of Kedah, Tuanku Adbul Halim served as the 5th and 14th Yang di-Pertuan Agong of Malaysia, first and only Sultan to hold the position twice!
Location: Medan Bandar, Kedah, 05400 Alor Setar, Malaysia
Finally our last stop is Caffe Diem that's located in Pekan Cina! Skream Softserve is a small ice cream stand/booth located inside Caffe Diem. Both Caffe Diem and Skream Softserve operates separately. We arrived and ordered a Nasi Lemak ice cream (RM 10) from Skream Softserve.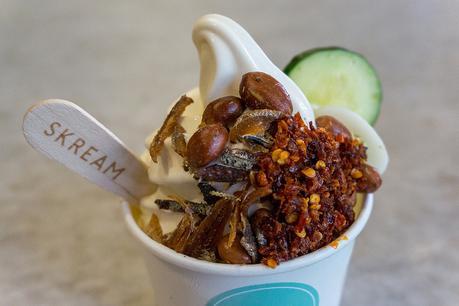 The ice cream is made with lemongrass and coconut to recreate the flavor of Nasi Lemak, and topped with cucumber, halved quail's egg, fried anchovies and peanuts, and not to forget sambal! Many were sceptical about this combination but I loved it! Even WC, an anti-dessert person (but a Nasi Lemak lover) said it was nice.
A couple years back WC's coursemates asked him if he could have any flavor of ice cream, what would it be? His answer was Nasi Lemak ice cream. I guess Melissa Tan, the founder of Skream Softserve heard him. Haha.
We posted this photo online and the main response that WC got was "disgusting", while the main response I got were doubts about the taste. Well I can assure you that it does not taste one bit disgusting. I also can't describe the taste of the ice cream because the flavor is just unique and you have to try it for yourself to understand it. I would have loved more toppings though.
Now let me put some highlight on Caffe Diem. We ordered an iced Americano (RM 9) and it tasted amazing! We could really taste that somewhat sour aftertaste of the coffee beans. It was one flavourful concentrated long black. There was also this cake called avocado pistachio (RM 12) that caught my attention. So I tried it. And it tasted great! I think it's cheesecake flavoured with avocados and pistachios.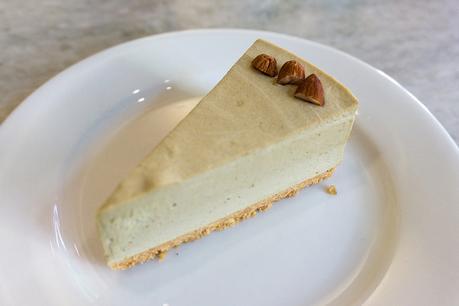 Caffe Diem is a reputable and renowned cafe where even Tun Mahathir and the Sultan of Kedah have celebrated their birthdays in before (or the cafe catered for the celebration). The interior of the cafe was rustic and old school, there were even a few boats hung from the ceiling!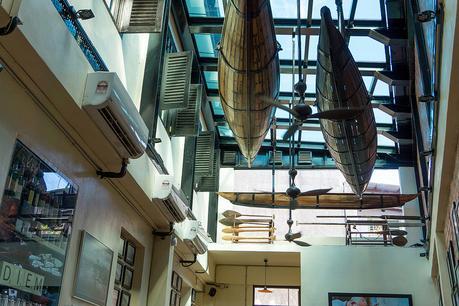 These boats were made for the cafe if I'm not mistaken, I saw photos in the cafe of the owner with the boat maker. Caffe Diem's menu also looks really good I wish have a reason to head back there soon!
Location: 44-53, Jalan Penjara Lama, Bandar Alor Setar, 05000 Alor Setar, Kedah, Malaysia
We departed Alor Setar around 5.45 pm. Overall it was an amazing day trip and both of us had a great time. We hardly even encountered any hurdles during the whole trip. Many thanks to WC for being the best-est travel partner and for going on this trip with me.
Best
Advertisements