There are certain key points to understand before you start reading Kedesha: A Timeless Tale of a Love Priestess by Ohad Pele Ezrahi. Firstly, the book takes you on a journey of self-revelation without fixing a destination. In fact, you need to decide your own destination during this spiritual journey of sexuality, religion, and culture. Rather it weaves the precious ancient history of these soft matters to the current day lifestyle through a fictional story. The characters like Tara, Yoni, and Hagar, Yahweh are just indicative. Otherwise, it is a story of all of us. Anyone of us can be any of the characters of the story. Secondly, our body is not just a temple for the spirit. Rather, it is an expression of spirit itself. More divine than any aspirations and beliefs. While craving for inner wisdom there are two possibilities. It is either indulgence or denial.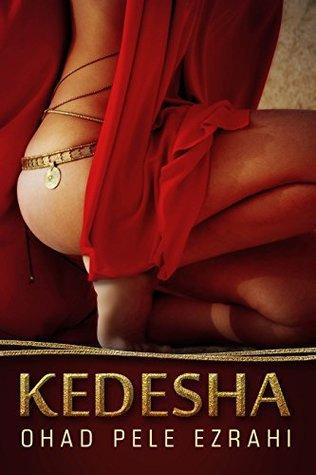 In other words, we can call these two states as possession and sublimation.  Any supreme power is a sacred combination of masculine and feminine energies. Ignoring one will not let us experience a bit of that power. To understand it, we have to unfold our consciousness. And we will have to include the shamanic wisdom of substance. Otherwise, we will keep wandering in the desert of ignorance or incomplete knowledge. Kedesha: A Timeless Tale of a Love Priestess by Ohad Pele Ezrah, in fact, is a journey of restoration of the temple arts. As a matter of fact, to restore the temple, we need to make two deep surrenders. Firstly, it has to be surrender to the will of the God. Secondly, it has to be surrender to the ecstasy of the Goddess. That is where our modern and ancient times gel together to accomplish it.
Kedesha is a Beautiful and Soulful Journey
Kedesha: A Timeless Tale of a Love Priestess by Ohad Pele Ezrah suggests that to experience an awakening or reawakening of love through our bodies, we need proper guidance. This is important to navigate this journey well. Overall, it is an interesting book on a different subject altogether.