Kinnara by Kevin Ansbro is about two key characters, Calum Armstrong and Hannah. Both are in love since their teenage days. As they grow they had to part ways for their own reasons.  The story contains a classic balance between romance, thrill, mystery, and mythology thus making it quite an interesting read. Also, that makes it fall into multiple genres than just one. Like crime, fantasy, love, and thrill. In fact, you will find four different stories with well-connecting threads thus evolving as an amazing stuff. There is love, friendship, the sequence of murders, and a deep suspense that is quite engaging. The story oscillates between past and present. If you focus on the title of each chapter, it will help in grasping the tale in a much better way. It is, rather, a rare combination of the storyline with a depth presented in a simple and engaging manner.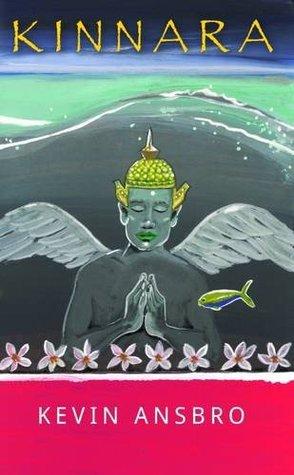 Kinnara by Kevin Ansbro reflects important facts of life. Firstly, if it is true love, it has to be selfless and unconditional. Secondly, even if friendship takes some time to happen, it can evolve into a deep bond without any expectations from each other. Finally, it something is to happen, it will definitely happen. Above all, it is your karma that defines your destiny despite all the good or bad luck you carry with you. You will find a distinct connection between each sequence that takes place in the story right since its inception till the end. The story takes place in Europe and Asia. There are a mix of emotions and a number of twists and turns in the bag for its readers. There is a different level of maturity in storytelling. The sole credit for this goes to the author. Everything is in sync and rhythm.
Kinnara by Kevin Ansbro Is A Fascinating Story
Every sequence of Kinnara by Kevin Ansbro is highly engaging. Be it the description of school days love or the sequence of murders. Overall, it is an interesting story deserving 5 out of 5.