Life is always at its best at Lady Baga, Connaught Place with excellent food and good music in the air. There are two floors. The first floor is ideal for families, kids, and youth not wanting hookah. Though there is a separate smoking zone adjacent to the restrooms. On the second floor, you can order and enjoy hookah. Karaoke is one of the best things I find here which usually is on Sundays and is quite popular too. Today there is Karaoke final at their Mumbai outlet. Last time, it was a Sunday when I was here so had a good time with karaoke and food. Right now we are here to enjoy ongoing Portuguese Food Festival which will be there for a month starting October 8. It is a superb treat for foodies to enjoy something unique in Delhi at its best.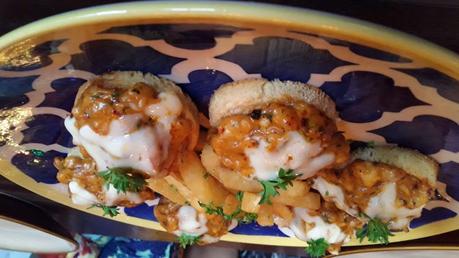 Though the initial plan is to run Portuguese Food Festival for a month there is all possibility of its extension as it is going quite popular. The place is almost full as usual. It was a pre-booking of the table that came to rescue us from waiting. Staff, as usual, is courteous with prompt response to any call from the customer. Imran is a young manager here to ensure smooth operations on both floors. Chef Abhijit Mondal is another icon here with a perfection in authentic preparations and excellent presentation that is unique for every dish he offers. For the finalization of Portuguese dishes to keep in this food festival menu, as they were telling, it was a panel of 12-14 experts to finalize the final dishes among a long list of probable.
Portuguese Food Festival at Lady Baga Is A must Visit Occasion
I feel lucky to get to know about this Portuguese Food Festival at Lady Baga in time. Thus I could plan and visit their CP outlet to grab these delicious and authentic Portuguese dishes. If you don't want to miss this opportunity, you need to hurry since the festival is only until 8 November as of now. Now, let us come to the excellent dishes of this festival that we would not be getting once it is over. From Small Bites section we had Cajun Olive Fries, Chicken BBQ Fries, Cheese and Fig, Fofos – Red Snapper Fish Rolls, Almondeoas De Peixe Fish Cakes, and Torradas De Camaro – Prawn Toast. Both the fries were excellent in taste an presentation. And both are extreme in terms of spices. The first one is quite strong while the latter is mild. Cheese and Fig is something unique and a not-to-miss dish.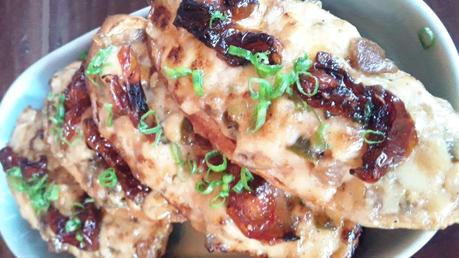 In fact, every dish that I am talking about is excellent. Depending on your taste and whether you take no-veg dishes or not, you can decide on those. Fofos and Almondeoas De Peixe are fabulous in that regard. Torradas De Camaro is no less in quality and taste. As a matter of fact, it is absolutely wrong to compare these dishes. In the main course, we had Batatas Bravas with Tomato Frittata and Pilaf – Rice Pulao Prawn. Pilaf is excellent in taste but you will have to be careful while ordering it because it is a little higher on spices and chilies. Tomato Frittata again is a class dish that comes along with Batatas or Pao. Overall, Lady Baga promises to give you an excellent experience during Portuguese Food Festival or otherwise too.