I would say I'm pretty romantic, Im probably one of the most heavily in love people I know and I love love. But this year, I have to admit I've been quite last minute with valentines. If I'm perfectly honest though, it doesn't quite seem like such a big deal as say anniversaries do to Adam and I. Neither of us feel that we really need a random day of the year to tell and show each other how much we love one another, we already do that a million times each day! But as not to be party poopers and as an excuse to buy ourselves a HUGE special valentines themed Millies cookie, we will be doing something to mark the occasion, even if it is quite last minute! ;) 
Today I am sharing a list of some last minute valentines day ideas to hopefully inspire anyone who's looking for some last minute inspiration..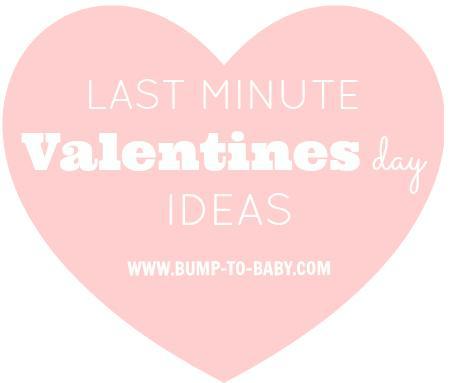 Get creative in the kitchen!
I have been pinning some amazing looking valentines-inspired cookies to my pinterest board this week. I'm not great in the kitchen, (perhaps through lack of trying) but I thought it would be such a lovely idea to either make these cookies as a surprise for your partner or even spend part of the day making them together! For ideas and to see some of the yummy looking treats I've been lusting over via Pinterest this week take a look here.
Haven't brought a card yet? Don't worry - make your own!
I love love love this idea here and these ones here and here for cards that you could pretty much make yourself quite easily. They're brilliantly clever and anyway handmade cards are so much more sentimental than cards form the shop are.
Use the evening to increase the passion in your relationship!
There comes a time in all long-term relationships where the passion is no longer as intense as it was when the two of you were first getting to know one another. And though m
any of us admit to being too embarrassed to share a sexual fantasy with our partners, 
there are things out there to 
help
 give us that little bit of a push to find a way to channel these desires. #50GamesToPlay will give you both the opportunity to be more open, adventurous and suggestive in the bedroom. (*adult content).
Put 
together an easy, cheap but thoughtful valentines basket for you both to enjoy!
I came across

this

 on Pinterest the other night and I thought it was brilliant! It's the perfect 'treat' hamper for you both if you're planning a night in. I love the movie theme! You could pick a movie you both want to watch, then get yourself a basket or something similar and fill it with treats and a few of your favorite drinks and hey presto - that's valentines sorted! 
The traditional restaurant and cinema valentines evening - but for FREE!
I'm that wife dragging her Husband to see Fifty Shades of Grey this weekend! And I cannot wait! Haha ;) We're heading to our favorite Italian restaurant (Prezzo) beforehand though, so Adam doesn't mind so much. It was all booked just a couple of days ago, and though it's all totally last minute, it's not costing us a thing! We're using Tesco Clubcard vouchers which we've exchanged online for cinema tickets and restaurant vouchers! The codes arrived through email less than an hour after I put the exchange request in and we were able to book both the cinema and prezzo after receiving confirmation. You can't beat a near enough free valentines night out! :)
Whatever you end up doing this valentines, I hope you all have a lovely day and evening! <3 


 
 FACEBOOK  | TWITTER | INSTAGRAM