As a new sailor I try to learn everything I can hands on, reading, asking lots of questions on the sailing groups/forums and learning from others with experience.
It wasn't that long ago that I didn't know a thing about sailing except that it moves when the wind blows. Now I know a little more each and every day thanks to some great advice, getting out there and trying something I have never done before, reading and learning the basics! At 40, I believe we are never too old to stop learning and start a new chapter in our lives. I say..... If you have ever thought about it, don't stop, just go for it!
I have put together a list of books that I found pretty helpful.

This first one is a an official text book for ASA!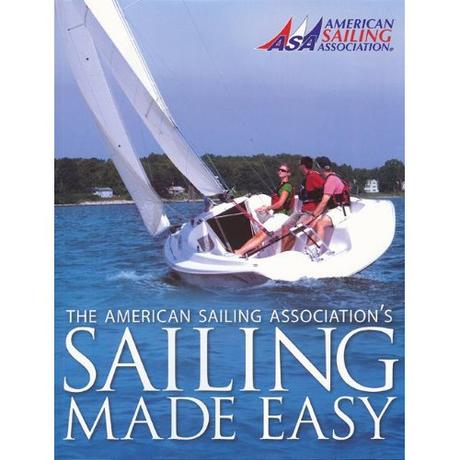 American Sailing Association Sailing Made Easy Sailing Made Easy is a highly visual, easy-to-read teaching tool for would-be sailors with little or no prior exposure to the sport. Sailing Made Easy is the new official textbook for the ASAs Basic Keelboat Sailing Standard course, ASA 101.Setting a new standard for sailing education materials, Sailing Made Easy was written by a team of expert sailing instructors with more than 150 years of combined sailing experience. It was co-edited by Peter Isler, world famous Americas Cup winning navigator and commentator, and Jeremy McGreary, a 30-year veteran sailing writer and editor. The text closely mirrors the customary sequence in which beginning students are introduced to the theory of sailing, the boat in which they will learn, and the skills they will acquire.With its high-quality, detailed illustrations and easy-to-understand sailing lexicon, we expect Sailing Made Easy to help more people discover the joys of sailing, said Charlie Nobles, executive director of the ASA. As the leading authority on U.S. sailing instruction, we believe that this is the source book for anyone who is serious about this exciting sport and lifestyle
American Sailing Association Sailing Made Easy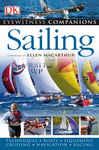 Whether you are interested in racing a small boat every weekend or cruising in a yacht once a year, Sailing is the perfect primer. Learn everything you need to know about taking your boat to the water. Sailing demonstrates basic techniques, from cruising to racing in small and large boats. This guide covers basic safety, navigation, and includes an equipment section, in addition to profiling the best sites in the world for sailing.
Sailing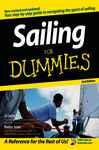 Interested in learning to sail but feel like you're navigating in murky waters? Sailing for Dummies, Second Edition introduces the basics of sailing, looks at the different types of sailboats and their basic parts, and teaches you everything you need to know before you leave the dock. In Sailing for Dummies, Second Edition , two U.S. sailing champions show you how to: Find and choose a sailing school Use life jackets correctly Tie ten nautical knots Handle sailing emergencies (such as capsizing and rescuing a man overboard) Launch your boat from a trailer, ramp, or beach Get your boat from point A to point B (and back again) Predict and respond to water and wind conditions Read charts, plot your course, use a compass, and find your position at sea Sailing for Dummies shows you that getting out on the water is easier than you think. The authors keep the sailor-speak to a minimum where possible, but give you a grasp of the terminology you need to safely and effectively communicate with your crew. A textbook, user's manual, and reference all in one, this book takes the intimidation out of sailing and gives you the skills and confidence you need to get your feet wet and become the sailing pro you've always wanted to be. Anchors away! Sailing For Dummies
.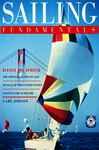 The official learn-to-sail manual of the American Sailing Association and the United States Coast Guard Auxiliary, with over 150 line drawings and photographs. Written by America's foremost instructional authority, the new edition of Sailing Fundamentals combines the training programs of the American Sailing Association and the United States Coast Guard Auxiliary. The official learn-to-sail manual of the American Sailing Association, it is also used in the programs of many yacht clubs, colleges, and sailing groups. Unlike most introductory sailing books, which reflect the biases and idiosyncrasies of their authors, Sailing Fundamentals has been extensively pretested by ASA professional instructors to ensure that it offers the fastest, easiest, most systematic way to learn basic sailing and basic coastal cruising. This book covers every aspect of beginning sailingfrom hoisting sail to docking and anchoringand specifically prepares the learner to qualify for sailing certification according to international standards. Widely acclaimed author Gary Jobson has won several major races, including the 1977 America's Cup victory as tactician aboard Courageous. He was head sailing coach at the US Naval Academy, and has conducted sailing clinics across the country.Sailing Fundamentals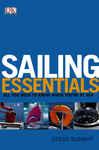 All you need to know when you're at sea Whether you're setting sail for the first time or have been sailing for years, Sailing Essentials is the perfect companion. Full of practical advice on every aspect of sailing, from basic manoeuvres to dealing with difficult weather conditions, it also includes guidance on fundamental maintenance and repairs. Step-by-step sequences take you through the key techniques of sailing, such as trimming the sails and plotting a course plus detailed instructions on emergency procedures and first aid. A handy waterproof clip-on cover means you can have it on hand in any weather. Packed with invaluable information, Sailing Essentials is perfect as a skipper's back up manual or a quick reference guide for novice sailors.
 You won't want to set sail without it.Sailing Essentials