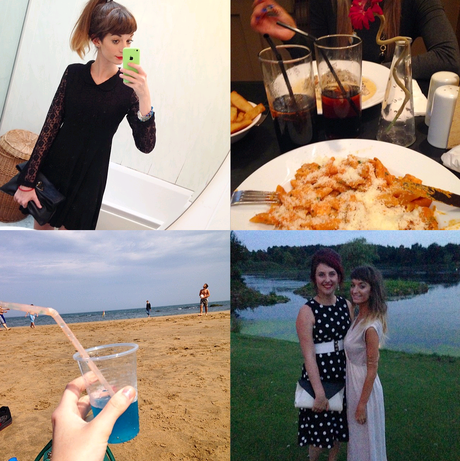 Hello lovelies!As I stated back in my post from the start of the month, August was going to be very busy and it was! I can't believe how fast this month has flew over! I'm looking forward to a much more relaxed September (hopefully!) Here is a quick round up of what I've been upto:
1. A cheeky selfie before food with Charlotte
2. Meal at Italian Kitchen with Charlotte
3. Having a blue slushie and watching the boys play football at the beach
4. Charity ball with friends from work at Hardwick Hall.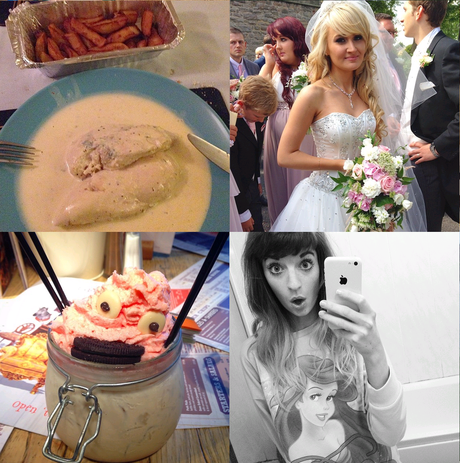 5. Pollo Gorgonzola takeaway from Mamma Italia after work, MmmMmm!
6. The gorgeous bride on her wedding day
7. Cookie Monster cocktail at Liberty Browns for Sarah's leaving meal
8. Been practically living in this Ariel jumper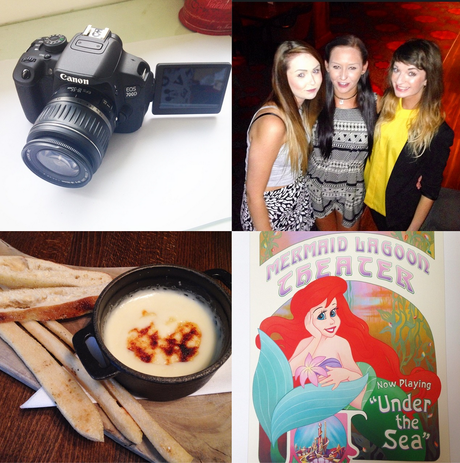 9. An early birthday present: New camera!
10. Jonny's birthday with Kate & Caitie
11. My fave starter from Zizzi, Delicious!
12. Love this art work from a book I rediscovered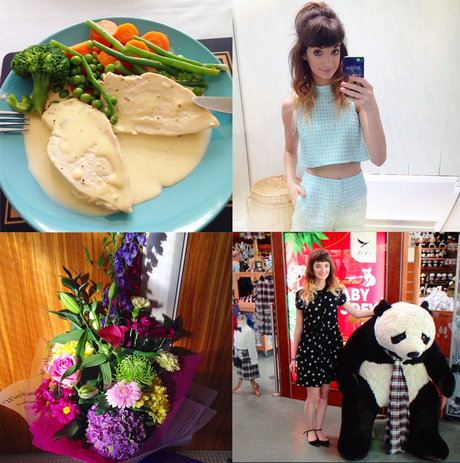 13. Mamma Italia takeout for Sunday Dinner. Delicious!
14. Outfit for a new Blog post
15. Birthday flowers off the bf
16. Day at Edinburgh Zoo for my 22nd birthday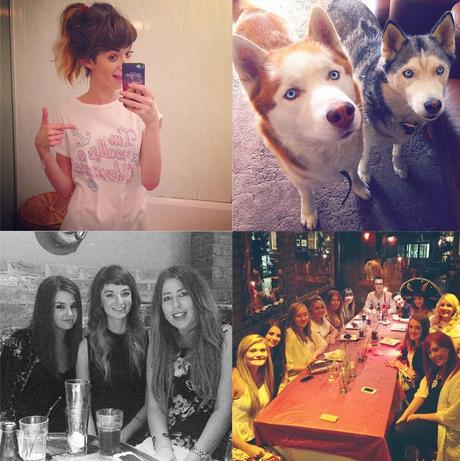 17. My new tee! :D
18. Huskies <3
19. Louise's birthday night out with Sarah & Jess
20. Belated birthday meal at Luciano's 
Hope you enjoyed my August round-up! Let me know what you have been upto :) <3