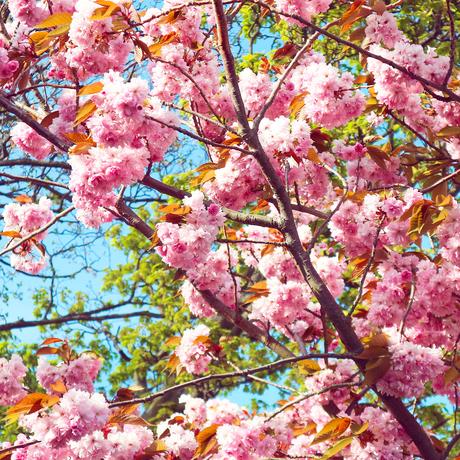 27.4.20 - 3.5.20
At the start of year, if you had asked me what my April would have looked like, I would have told you how it was going to be my most busiest month. I'd had a lot of exciting plans. I was going to Benidorm to celebrate my friend's hen do, I was seeing Harry Styles live in Manchester and then McFly live in Newcastle and rounding off the month with my first solo trip of 2020 with a visit to Copenhagen with day trips to Lund and Malmo in Sweden. With days out planned with friends in-between those things.However, Covid-19 and lockdown kicked in and one by one those plans disappeared. I'd be lying if I said I'd hadn't had moments of feeling sad for missing out on these plans. I've felt guilty for feeling like that when there's so much horrible news going around but at the same time I think its ok to be sad about things we're missing out on during all of this.It's been strange being in that mindset for months and mentally preparing for such a busy time to then suddenly be left in the dust with all this spare time now. I feel like how I'm filling that time feels nowhere near the same as those original plans. I look forward to the day when this is all over and we can go back to living our usual lives and routines.
After having an awful migraine last Sunday evening, I woke up on Monday feeling refreshed and recharged. I took the day pretty easy, starting with taking Luna for a walk to our local park and then came home, edited some photographs and watched The Office US.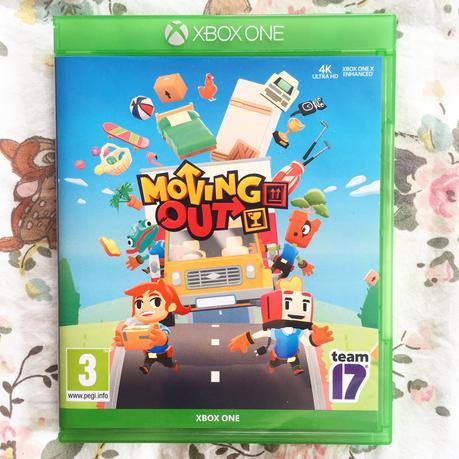 Tuesday began with another video call with my work colleagues for a general catch up. It was finally a cloudy day too which meant I could stay indoors without feeling guilty about it haha! I spent the day playing Animal Crossing New Horizons* (should we make a drinking game out of how many times I mention this game? ha!), then tidied up my beauty and skincare products in the bathroom so it's more streamlined, followed by sorting out the parcels from Monki that I was planning on returning, then transferring a portion of my wages into my savings account and lastly sorting out some admin for my blog. Later in the afternoon a happy delivery! My new Xbox game Moving Out* arrived after months of anticipation for it. For those of you who are fans of the Overcooked* games, it is by the same company with similar gaming mechanics as those games but with furniture rather than food, and I can't wait to start playing it. The evening was spent finally finishing Season 4 of Money Heist and OMG that season was so intense! I'm devastated that they killed off my favorite character! I have so many emotions about everything that happened! Although I'm sad, my favorite character won't be returning, I already can't wait for what Season 5 brings!
After watching Money Heist I needed something a bit more light hearted to watch, so I ended up binge watching Never Have I Ever, which just came out the other day, until 3 o' clock in the morning! And it was brilliant! I say 'light-hearted' but I still ended up balling my eyes out at parts of it! The trailer definitely doesn't give away as much as I initially thought, it gives the assumption of a teen rom-com but the story lines and topics addressed were more powerful than that. I really hope they bring out a season 2, because I thoroughly enjoyed it and due to the way it ended, I think it is a strong possibility.
It's probably not my place to say and I hope I'm being politically correct here (please do correct me if I'm wrong or mis-word anything here) but I think it is brilliant that the diverse main cast of the show represented people of colour, the LGBTQ community and those with disabilities. I know it shouldn't even be something to comment on because it should just be the norm anyway in TV shows and films but I think it's great that these forms of media are going more in that direction. Finally! The show touched on so many important topics too and I loved seeing an insight into Indian culture. I'm looking forward to seeing where this show goes in the future.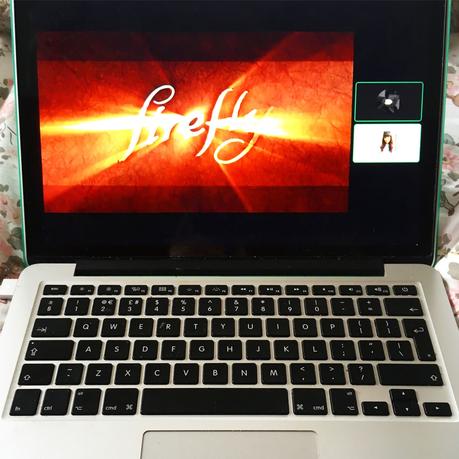 Wednesday I woke up with my eyes throbbing from lack of sleep, I know I know, self inflicted. Lesson learned! I didn't do a great deal throughout the day, just ran a few small errands. I walked to the Post Office and sent off a birthday card for my friend Becky. I then dropped off my Monki parcels I was returning and then walked to the shops to find some salad dressing for my Gran and do a little shop for myself whilst I was there. Once I was home I began watching Season 4 of Glee. The evening was spent watching more episodes of Firefly with Becky and Kyle on Discord.
Thursday was an easygoing one. I spent the morning playing Animal Crossing New Horizons. Then I edited down some more screenshots from my albums off the game whilst listening to some music as background noise and then wrote up a few blog post drafts for my new series on the game. The evening was spent watching the latest episode of Season 7 of Brooklyn Nine-Nine and then had an early night due to the dreaded headache making a return.
We were also told that the epidemic has passed it's peak in the UK and that there will be a plan starting to be put in place next week to begin to lift lockdown. It will be interesting to see what happens going forward. Hopefully some positive news, fingers crossed!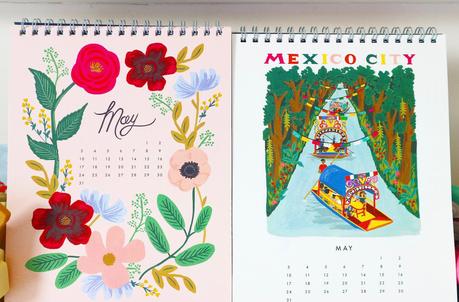 Woke up Friday feeling like a new woman with the headache from Thursday gone. I can't believe we're already in May! Cue the "It's gonna be May" meme! A personal favorite of mine ;) I feel like April just flew over in a blink of an eye. I rang my bestie, Becky to wish her a happy birthday and then played a few hours of Animal Crossing New Horizons. It was celebrating May Day and it had an activity to do on it involving a maze so I had fun taking part in that. Then carried on from yesterday with more editing down of screenshots from the game whilst listening to the latest episode of the Shagged Married Annoyed podcast, previous episodes of The Stephen Tries podcast and daily mixes by Spotify. The evening was spent having a takeaway from Domino's, followed by ringing my best friend, Kate for a catch up, who informed me that New Girl has been added to Netflix. aka one of my all time favorite shows! Yaaas! After the phone call I watched the final episode of Friday Night Dinner. Although I'm gutted that this season has finished already, the season ended on a really good note and it was a funny episode.
Saturday was an uneventful one. I didn't sleep well the night before so woke up with really heavy feeling eyes, so I slept on longer than usual. Ended up wasting half of the day but I felt better for it once I did emerge from my bed. I decided to jump on the bandwagon and do one of those 30 day song challenges on Instagram stories. Thinking of songs to fit the themes is surprisingly quite motivating. I took it easy throughout the day and played on Animal Crossing New Horizons again. I recently managed to get K.K. Slider to visit my island and perform his songs so I tuned in to watch his concert. I then continued to watch more episodes of Glee.
And finally rounding off this week, Sunday (Today), I finally took my car out for a spin after it being stationary in the garage for well over a month. It's crazy to think it has been that long that I haven't used it! I'm fortunate that most necessities right now are within walking distance from where I live so I haven't needed to use the car at all. Despite that, I knew it needed an outing just to keep it ticking along. I took it out for a spin, first to post a card for my Gran and then drove to Whitburn. There was so many picturesque places on route. I took a mental note that once we're out of lockdown and its a sunny day, I will explore those areas properly. On my way back home I headed to Asda to do a small shop and also pick up a handheld hoover so I can finally clean out my car properly. WILD weekend for me, I know! I then caught up with my friend Jess and then watched some more episodes of Glee.
Not the most exciting of weeks on lockdown this time but I suppose that is to be expected given the current circumstances. Especially as the weather was cloudy and miserable for most of the week which meant I spent more time indoors catching up on shows I'd missed than doing anything remotely productive. I'm still trying my hardest to not be wracked with guilt for not having the most busiest of weeks whilst this is ongoing. It wasn't the busy April I'd originally had planned but it's a new month and a chance for some new possibilities. I look forward to seeing what this month has in store!
Thanks for reading & Stay safe! <3 Instagram | Youtube | Bloglovin | Twitter
Further Reading:
Life In Lockdown: Week 5
Life In Lockdown: Week 4
Life In Lockdown: Week 3
Life In Lockdown: Week 2
Life In Lockdown: Week 1


*This post contains affiliate links