I love music, a range of  and know that music has a healing effect on our bodies.  Here is a painting that I have been working on.....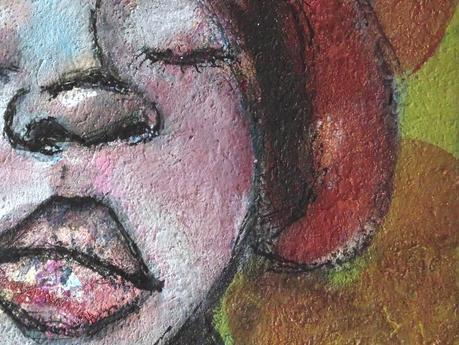 Listening to the sounds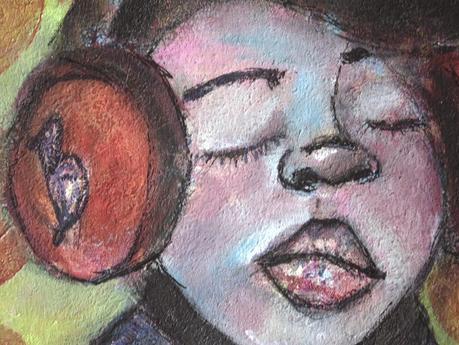 To the beat, the bass, the balance....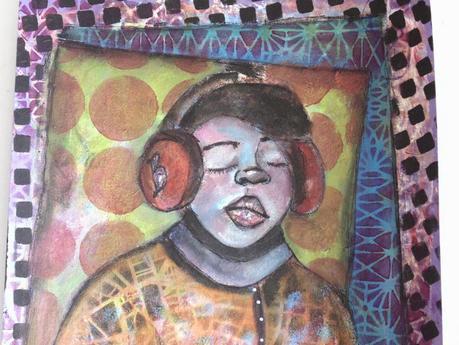 The sounds that make you bounce, make you sway and tap your feet...As you close your eyes feel the rhythm, as you let yourself go...... moving - the two step shuffle...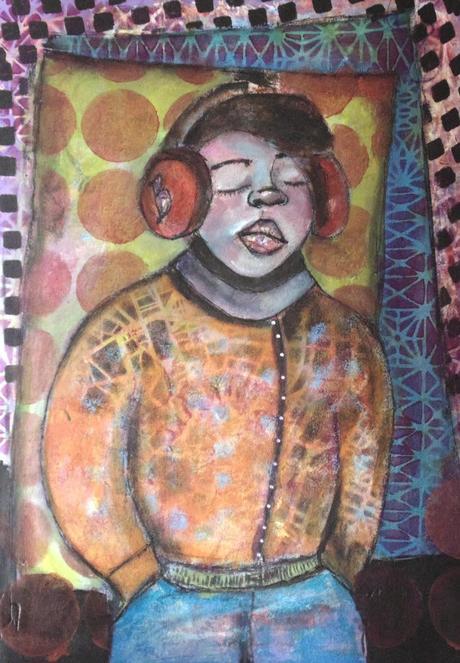 Listen to the Sound - Mixed Media Painting
Music that can take you away, uplift your spirits, make you laugh, and cause you be filled with emotion you shed a tear. 
 I would like to encourage my son Sekani to keep playing the piano and sharing his gifts.  He is brilliant at learning new songs and composing his own and I want to encourage him to take the next step in his music.  Take a listen to some snippets that he has put on his instagram account, and show him some love!