I know, it's been almost 3 weeks since I last posted anything. But, I did write this post on Tuesday, so at least it's a start, right? Right!
Here's what I've been up to lately:
- More freelance work! I had a nice little week-long break and then I was contacted do to some more business writing. I must say, the little income I've been making through all this freelance writing work is really helping me feel better about not going back into the work force. I can still stay at home with Isla, but I can work in my pajamas! Annnd, thanks to all this freelance work, Kyle and I are able to …
- Go to Vegas! Actually, we've been planning to go for a while, but with the amount of work I've been doing our plane tickets and hotel are basically paid for. Woo! We're going mid-November for 4ish days (5 technically, but we leave super early on the last day) with friends and we're all super stoked!
- Of course, with this trip to Vegas, it will also be our first kid-free trip ever. I'm a little stressed out over it, and I know it's not going to be easy for both Isla and I, but I know she'll be in good hands. My mom is watching her for the majority of the trip, and Kyle's mom is taking her for the last night. I'm hoping she transitions really well and doesn't even notice that we're gone, so fingers crossed.
- I'm slowly weaning Isla off of her bedtime bottle and so far, so good. I've gradually worked down to 3oz of milk from 8oz, and tonight I'm going to take the big step and go bottle less. My plan is to give her a bath, read her a book or two, give her a few sips of water from her cup, and then put her right to bed. I know it's going to be a bit of a battle since we're both so dependant on the warm milk + rocking for sleep, but I'm determined to do it before we go on our trip.
- Last weekend Kyle and I headed to our hometown to visit my grandpa, and also to attend a birthday party for our friend's 3-year-old. Isla had so much fun at the party! Our friend's mom is the principal of the elementary school, so she was able to open up the gymnasium for them and the party was in there. So convenient! Isla ran around playing with all the ball and hula hoops – she didn't seem to care what Kyle and I were doing. I think she played for about 4-hours straight, only taking a break for dinner and cake, and even with all that sugar in her system, she fell asleep instantly on the truck-ride home.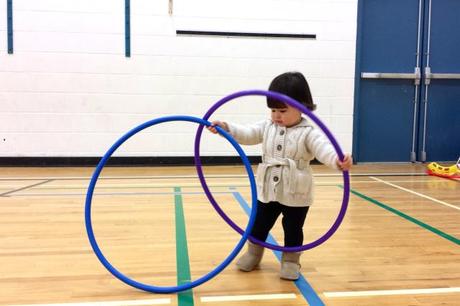 - I know a lot of people have a major heart-on for fall. I wouldn't say I'm one of them, but I am enjoying the cooler weather and the ability to bundle up with layers. I've busted out my scarf collection for the fall/winter and couldn't be happier. With Halloween also just around the corner, my mom and I are taking Isla to the pumpkin patch tomorrow for some fun. I already have three pumpkins to carve, so whether I grab another one is up in the air. Pumpkin seeds are delicious, so we'll see ;)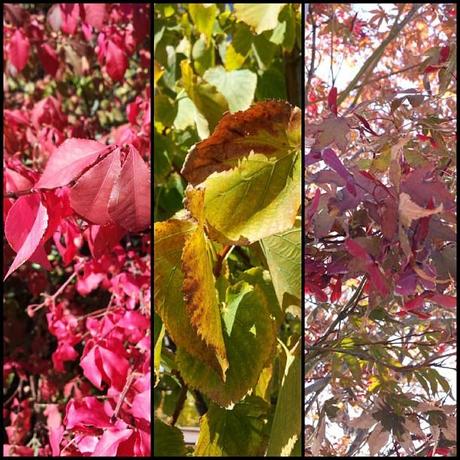 - I think that's about it for now. I swear I'll try and update more often. I'm planning a book review for sometime next week, so keep your eyes peeled for that!
<3