Little Writer - The Tracing App 
by
Alligator Apps
is a tracing app designed to help young children learning to write letters, numbers, words and even shapes. It is very well designed with a simple, easy to user interface and fun graphics which will appeal to kids while parents will love the fact that it is fully customisable, making it perfect for all kids no matter what language you speak or want to learn.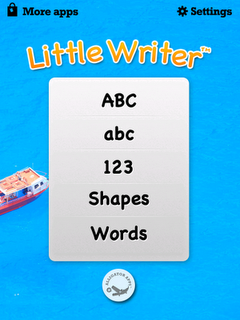 Options Available
When you load the app you can select from five options; uppercase letters (ABC), lowercase letters (abc), numbers (123), Shapes and Words. On selecting one of these options you are presented with a letter, number or shape to trace. To teach the correct way to write a letter or number, clever prompts are used which include using drawing the line in the direction that lets the tractor collect the bails of hay or the cow the apples, this breaks down each letter and number into easy to follow steps which kids will master in no time. Similarly, shapes are broken down into easy to follow steps which are not only useful for helping kids to draw and adds a little variety to the app, but mastering these basic shapes is instrumental to helping with handwriting as they require the same core skills.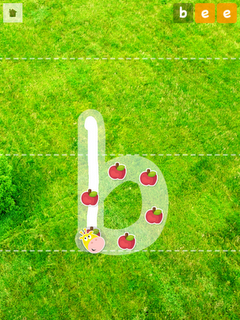 Tracing letters to make a word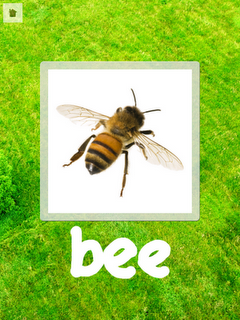 Words
The thing that impressed me, as a parent, is the extent to which you can customise and personalise this app to meet your child's requirements. You can record your own voice speaking all the letters, numbers, words, shapes and all other sounds including the success phrases and other game sounds. You can add words and include pictures to identify them or edit the words included and customise the pictures and spoken name. Not only is it educational but you can really have a lot of fun personalising it for your child. In addition you can select from a list of Additional Letters to add that are found in various foreign languages such as á. Other settings include switching Sound ON or OFF, setting the Order type to Random or A-Z, Enable page swiping and Enable additional letters. If you wish to concentrate on just one or two letters at a time you can change the settings to just include these which I have found really useful for teaching Ben letters.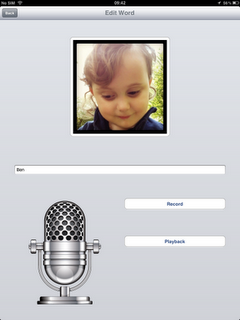 Add new words - I love how you can personalise it
I highly recommend this app, it is easy to use, effective to teach the basics of handwriting and fully customisable to meet every and all needs.
Little Writer - The Tracing App
is free to download from the App Store and is compatible with iPad and iPhone.