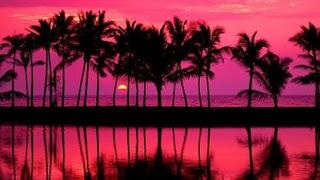 Around this time every day
I feel an urge to speak
To one who I am in love with
To the one who loves me
And so as the Sun turns pink
The palm trees look black
Against the pink hued sky
I call him, and he calls back
If everything is good,
that is to say
Most days are spent
Like the Moon watching the bay
So soft are our hearts,
All the muscle can't protect.
The slightest anger in his actions
And his words can effect.
So strong are our hearts,
All the cuts and bruises and burns
Only make it sharper,
Like Diamonds, shining in turns
And once again at twilight
I wish to be able to speak
To one who I am in love with
To the one who loves me...