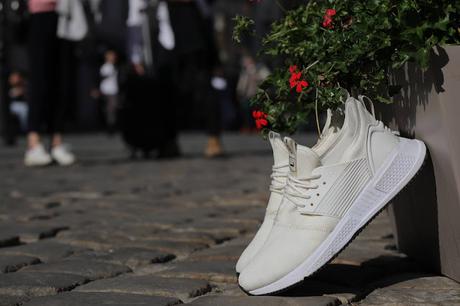 One of our favorite things to do as a family is to visit Disneyland Paris (and other UK based theme parks too). In fact we've been debating whether or not to get annual passes for next season, after we enjoyed them so much in 2018.
But one thing you have to be prepared for when visiting Disneyland Paris numerous times per year is the changing weather - unlike it's American counterparts, Disneyland Paris endures far less predictable weather conditions. We've had trips where we enjoyed brilliant sunshine for the entire week, and trips where it snowed so heavily that the park was effectively closed down! 
On one trip in particular, there was so much snow and rainfall that my partner's shoes ended up in tatters - to the point where he had to wrap plastic bags around his feet inside the shoes to keep himself dry! 
So when I heard about Loom shoes, I knew that they would be perfect for us. Loom are waterproof, all-terrain lightweight shoes perfect for traveling - they're made from antibacterial merino wool and knit fabric, with a podiatrist-designed sole to keep your feet safe and protected. They're temperature-regulating too - keeping you warm in the winter and cool in the summer.
But it's the waterproof aspect that appeals to me most - in fact Loom shoes are 100% waterproof meaning you could even swim in them and your feet will stay dry! Amazing!
Another great feature is that they contain moisture-wicking material and antimicrobial properties that destroy the bacteria which create odor - meaning no more smelly shoes!
They also have a non-slip grip, and are stain resistant and easy to clean.
Of course, all of this is fantastic - but one important factor is, what do they look like?! Because let's face it, even with all of these amazing features - nobody wants to wear ugly shoes right?!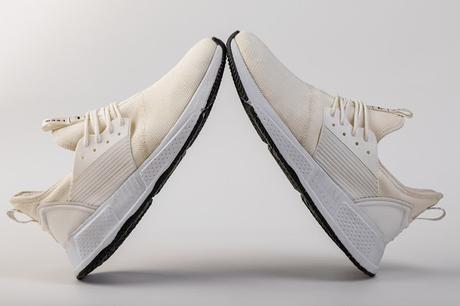 Well thankfully Loom are also super stylish and fashionable - they're available in classic black or white design, making them ideal for pairing with any outfit.
The best part is that Loom are so versatile that they really can be worn for anything - they make a great travel shoe but would be equally ideal for wearing in the gym, to work or school, or at home thanks to how comfortable they are. 
So I'm sure you're intrigued by now, but how expensive are they?! After all, merino wool really isn't cheap. Well you'll be pleasantly surprised to know that Loom are currently offering 60% off site wide plus free shipping!
You can pick up a pair for under £80 today or find out more by visiting 

www.loomfootwear.com