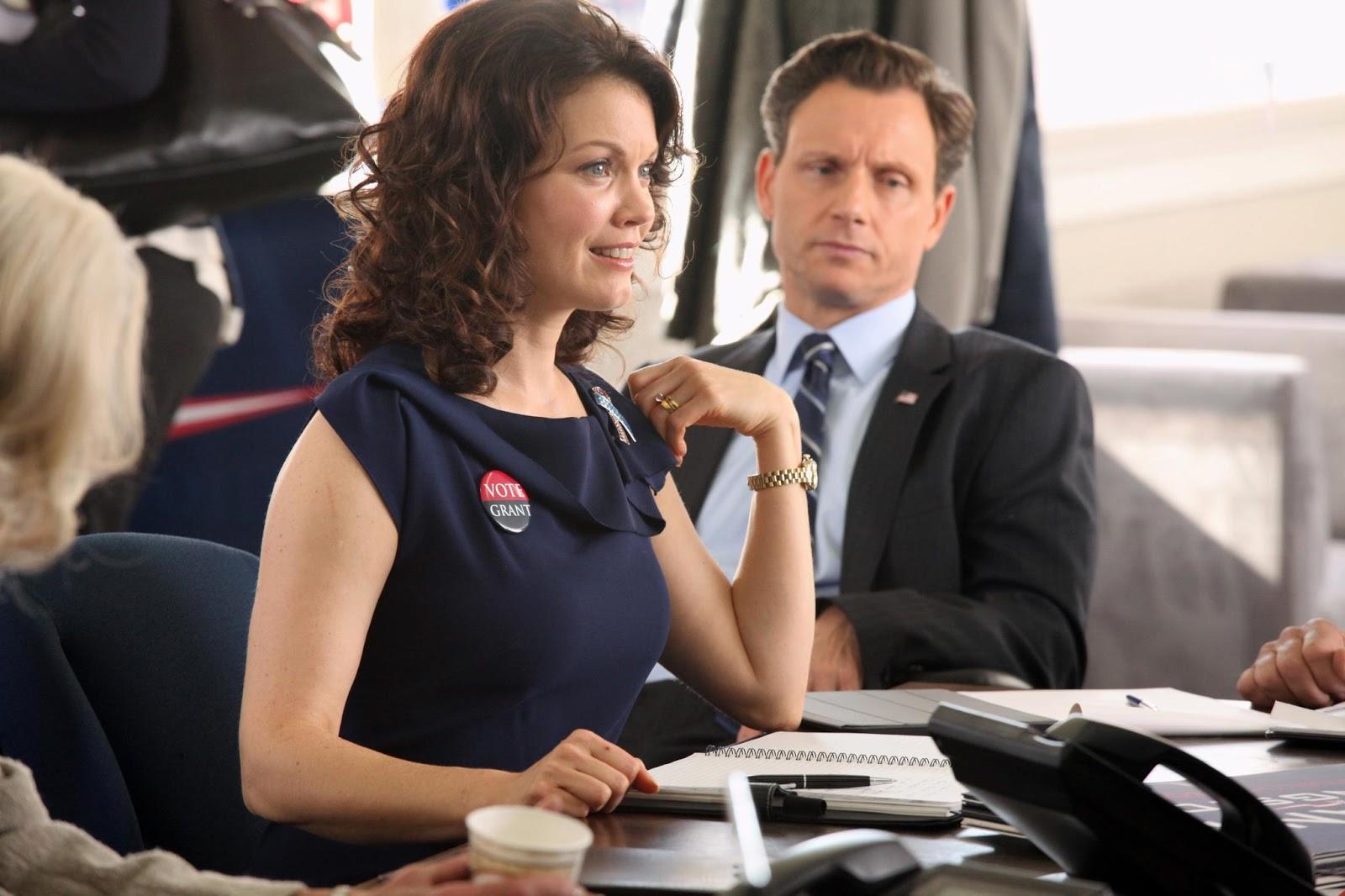 Source of Image:  Dani's DVR
The last Love Like TV we covered Fitz and Olivia. It is only right to discuss Fitz and his wife, Mellie.
Why you would want a relationship like theirs? 
They push one another to be their best. Mellie reminds everyone that she helped mold Fitz into the man he is today. Fitz is constantly affirming how much smarter Mellie is compared to him and how she was top of her class and she comes from a "blue blood" family. Mellie is committed to Fitz's success that she arranged for Fitz to meet with Olivia to have sex with Olivia so he can finally get some sleep and go back to running the country. So not only do the believe in one another potential, they are willing to do anything to make sure they fulfill their potential.
Why you would not want their relationship in real life? There is no real love here. It is all business. The relationship started as a business deal between Fitz's and Mellie's dads according to Fitz. Fitz is cheating on Mellie with Olivia, and he's even volunteers when Olivia is not around. Fitz thought the mother of his children arranged his attempted assassination! When you believe someone wants to harm you and to have the act happen, it is really time to consider leaving the relationship. Mellie lies to Fitz.... in his face... with a smile. The list can go on and on about why you would not want their relationship in real life. 
So is this a relationship to model yours after?
No, no, no, and NO! Who wants to live life as a lie? There is no love and they barely even like one another. Sure, every couple that they do not tell the whole truth to their other spouse but for almost every aspect of your relationship with someone is choreographed and scripted. It is really sad for the both of them that power and status and titles mean more to Mellie and Fitz than their spirits and joy. Think about that if you ever consider having a relationship like theirs.